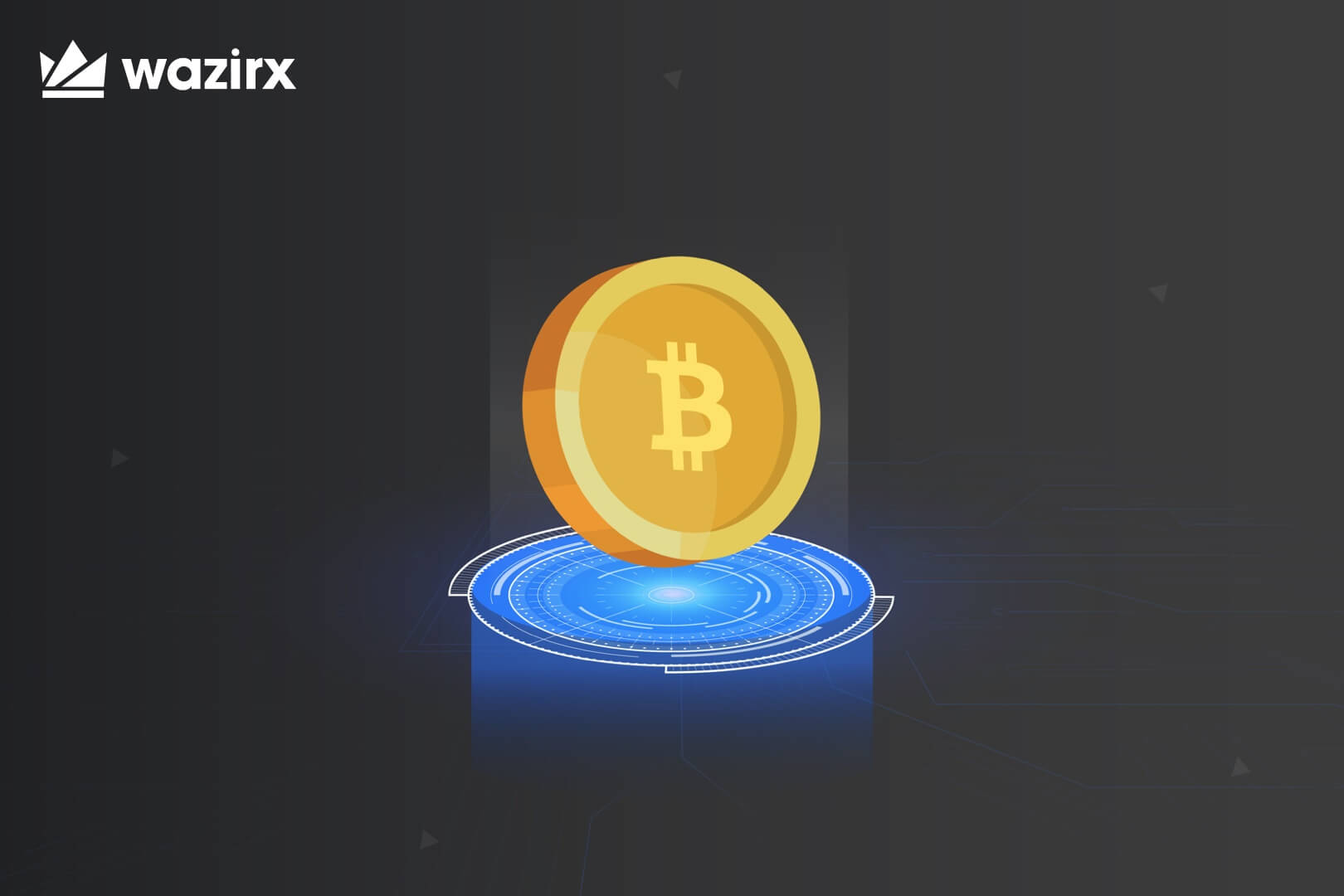 As the most widely used cryptocurrency, Bitcoin is, without question, the most popular of the pack. Not only is it the most popular, but it is also the most valuable. At the time of writing, the total market capitalization of Bitcoin stands at a massive $885 billion, and the price of 1 BTC is $47,207.21. In spite of its volatility, the meteoric rise of Bitcoin from late 2020 has made it increasingly challenging for even naysayers to dismiss it as a disruptive force. And the result of this has been a surge of multi-billion dollar investments in both Bitcoin and blockchain technology spread across start-ups, individual investors, and big corporations.
Despite Bitcoin primarily being recognized as a crypto asset and a valid payment method, blockchain, the technology behind it, is slated to have far-reaching impacts in the medium to long term that go far beyond commerce. And this is also the reason why Bitcoin has already become the fastest-growing, most disruptive technology of the current times. Looking at historical figures, one cannot overlook the fact that the value of Bitcoin literally went from zero to above a trillion dollars in only 12 years. And several factors have given Bitcoin this "disruptor" status, of which blockchain technology is the most important.
Benefits of Bitcoin transactions
The very features of Bitcoin transactions, which can be translated to benefits as well, have made this cryptocurrency a truly disruptive force. Among them are the following.
Increased user autonomy – Bitcoin allows users to control how they spend their money without dealing with an intermediary authority such as a bank or government, which makes it more attractive than fiat currencies.
Discretion – Unless a user publishes his Bitcoin transactions, his purchases are not linked to his personal identity, similar to cash transactions. The transaction cannot be traced back to the user. Even though the transactions of Bitcoin are not completely anonymous or untraceable, compared with traditional modes of payment, the chance of one's identity being implicated in a transaction is extremely low.
Peer-to-Peer Focus – The Bitcoin payment system is entirely peer-to-peer, which means that users can make and receive payments from any user in any part of the globe without the need for authorization from any third party.
Increased accessibility – The ease of trading Bitcoins through a smartphone or computer has made it possible for a large number of users without access to credit cards or banking facilities to make payments, thereby promoting financial inclusion for all.
Bitcoin Applications
To better understand why Bitcoin is considered a disruptive technology, it's essential to look at its applications. Here are the most prominent ones:
Legitimate payment method – As cryptocurrency is now becoming more mainstream, Bitcoin has become an accepted payment method across various online and physical stores worldwide for the purchase of goods and services. Some major companies that have accepted and adopted Bitcoin include Tesla, Microsoft, BMW, JPMorgan, Goldman Sachs, etc.
Anonymous transactions – Given how difficult it is to trace Bitcoin transactions, they give an advanced level of privacy that is increasingly being used to perform anonymous transactions. Certainly, several people, including governments worldwide, have been critical about this, stating how it could be a possible breeding ground for fraud and money laundering. However, given how almost any activity in today's world leaves behind a "digital traceable footprint", more people are appreciative of this anonymity than critical. And in several countries where
International payments – Several people around the world send money abroad to family and friends. But there's a lot of pain and burden involved in making international payments. International payments are troublesome in many ways, from incredibly high processing fees to time-consuming transactions and lack of traceability features. The emergence of Bitcoin and other cryptocurrencies has made international payments much easier through low-cost, time-efficient, secure, transparent, and traceable transactions. 
Investment opportunity with potentially high returns – Bitcoin may be highly volatile, but despite the increased risk that this poses, it also provides opportunities to make significant gains on investments. This has been the primary driving force behind the increased investment in Bitcoin to maximize wealth. From large corporations to institutional and individual investors, everyone's jumping onto the Bitcoin wagon and investing in Bitcoin in the hopes that its value will significantly increase in the future. Add to this the fact that Bitcoin is considered as "digital gold" due to its limited supply. All of these factors have made Bitcoin the hottest investment for investors looking to diversify their portfolios and make high gains.
The future of Bitcoin – The Blockchain is Key
Despite the numerous challenges that Bitcoin presents, particularly in terms of poor user experience, fund security, and regulatory uncertainty, Bitcoin's decentralized nature is not only a challenge but also one of its most appealing features. At the heart of Bitcoin lies its most fundamental innovation – blockchain technology.
The truth is, Bitcoin is only the tip of the giant iceberg that blockchain is. In fact, blockchain is a subsequent innovation of Bitcoin. In its most basic form, blockchain is a technology created to make crypto transactions more secure and decentralized. The distributed ledger system of blockchain consists of an ever-growing set of transaction data blocks that are confirmed by network participants, ensuring that transactions are private and safe.
While Bitcoin as a cryptocurrency may be the first implementation of such a ledger, this crypto ledger could also be used to exchange and keep track of other digital assets, ranging from financial instruments to public records to smart contracts. Several projects seeking to either enhance the features of Bitcoin or to develop alternative approaches based on similar underlying principles are already underway, and some of them, like Ripple, have proven to be a success.
In a report by Celent, Senior Analyst with Celent's Banking Group and author of the report, Zilvinas Bareisis says, "Bitcoin, and especially its underlying technology blockchain, is a marvelous technological innovation. However, in its current form, it may never be ready for prime time. And that is the challenge for established players today: engaging with cryptocurrencies directly is risky in the short term, but ignoring them altogether might look very foolish in the long term."
Bitcoin is not only an excellent investment tool, but it is also a booming industry. Without a doubt, Bitcoin will aid in the diversification of one's portfolio and much more. While Bitcoin has the potential to become the first truly international currency in the long term, blockchain technology is also set to become a permanent fixture in the financial system shortly.
Disclaimer: Cryptocurrency is not a legal tender and is currently unregulated. Kindly ensure that you undertake sufficient risk assessment when trading cryptocurrencies as they are often subject to high price volatility. The information provided in this section doesn't represent any investment advice or WazirX's official position. WazirX reserves the right in its sole discretion to amend or change this blog post at any time and for any reasons without prior notice.