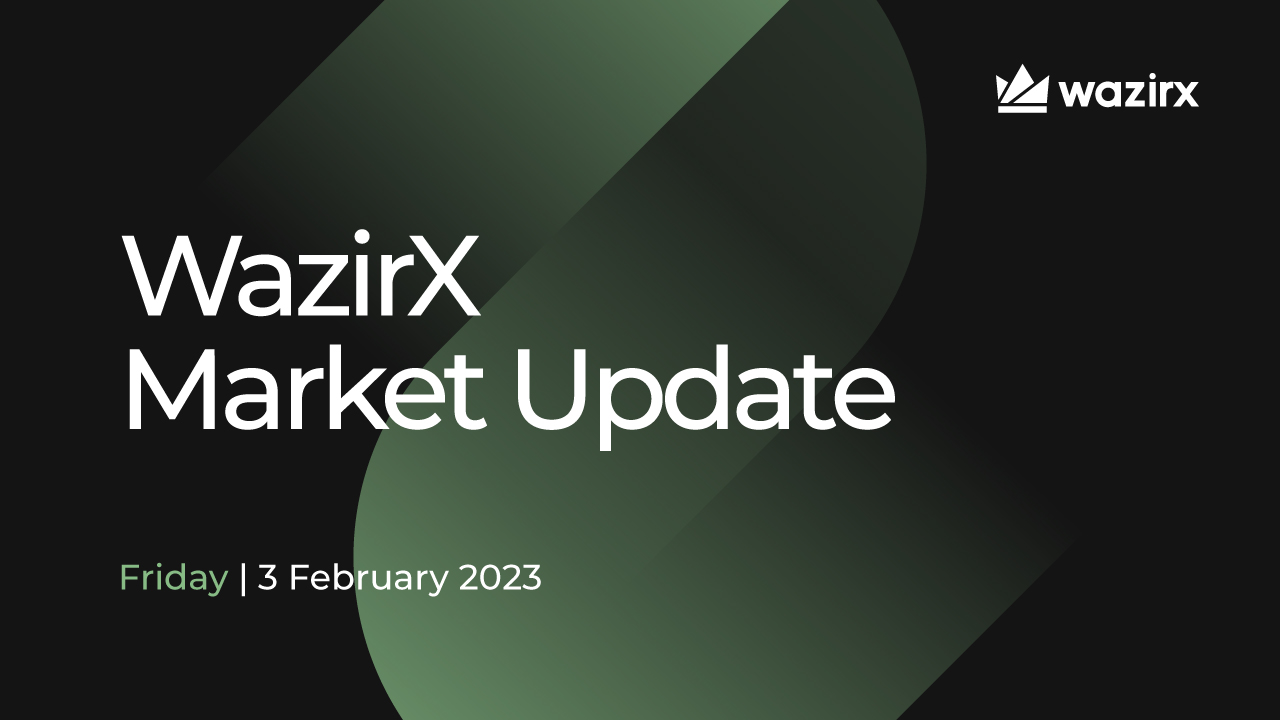 The Crypto market witnessed a mixed performance on 3rd February 2023, with some coins witnessing significant growth while others experienced a decline. As of 9:06 AM, the price of Bitcoin (BTC) on WazirX was ₹19,69,777, and there was a decrease of 0.70% in the price over the last 24 hours. However, this year, Bitcoin has seen a rise of 40% globally as investors become increasingly optimistic about the economy and inflation. The trading volume of Bitcoin reached $32 billion on Thursday, a 20% increase from the previous day and 40% higher than the volume prior to the Federal Reserve's decision.
As per a report by CoinDesk, the charts of Bitcoin and the S&P 500 indicate a bullish signal, known as a "Golden Cross". This occurs when the 50-day simple moving average (SMA) of the security's price moves above its 200-day SMA, producing a cross on the price chart.
On the other hand, Ethereum (ETH) witnessed a decline in its price, with a drop of 1.37% in the last 24 hours on WazirX. At the time of writing this report, the ETH price on WazirX was ₹1,37,124.7. The global volume of Ether was 30% higher than Wednesday and 60% higher than the volume prior to the Federal Market Committee's announcement.
The top performers on WazirX were Ardor (ARDR), with a price change of 15.11%, Tellor (TRB), with a change of 12.68%; and Venus (XVS), with a change of 9.66%.
On the other hand, Bakery Token (BAKE), Reef (REEF), and Ethereum Name Service (ENS) saw a decline in their prices with drops of 7.22%, 6.16%, and 6%, respectively.
Dogecoin (DOGE) saw a slight dip of 1.77% in the past 24 hours on WazirX, currently trading at ₹7.8399. Recently, the DOGE market saw an increase in whale transactions and daily active addresses, potentially indicating a future rally. On the other hand, Shiba Inu (SHIB) charts are showing positive growth with a 0.59% increase in the past 24 hours on WazirX, currently trading at ₹0.001032.
Disclaimer: Cryptocurrency is not a legal tender and is currently unregulated. Kindly ensure that you undertake sufficient risk assessment when trading cryptocurrencies as they are often subject to high price volatility. The information provided in this section doesn't represent any investment advice or WazirX's official position. WazirX reserves the right in its sole discretion to amend or change this blog post at any time and for any reasons without prior notice.