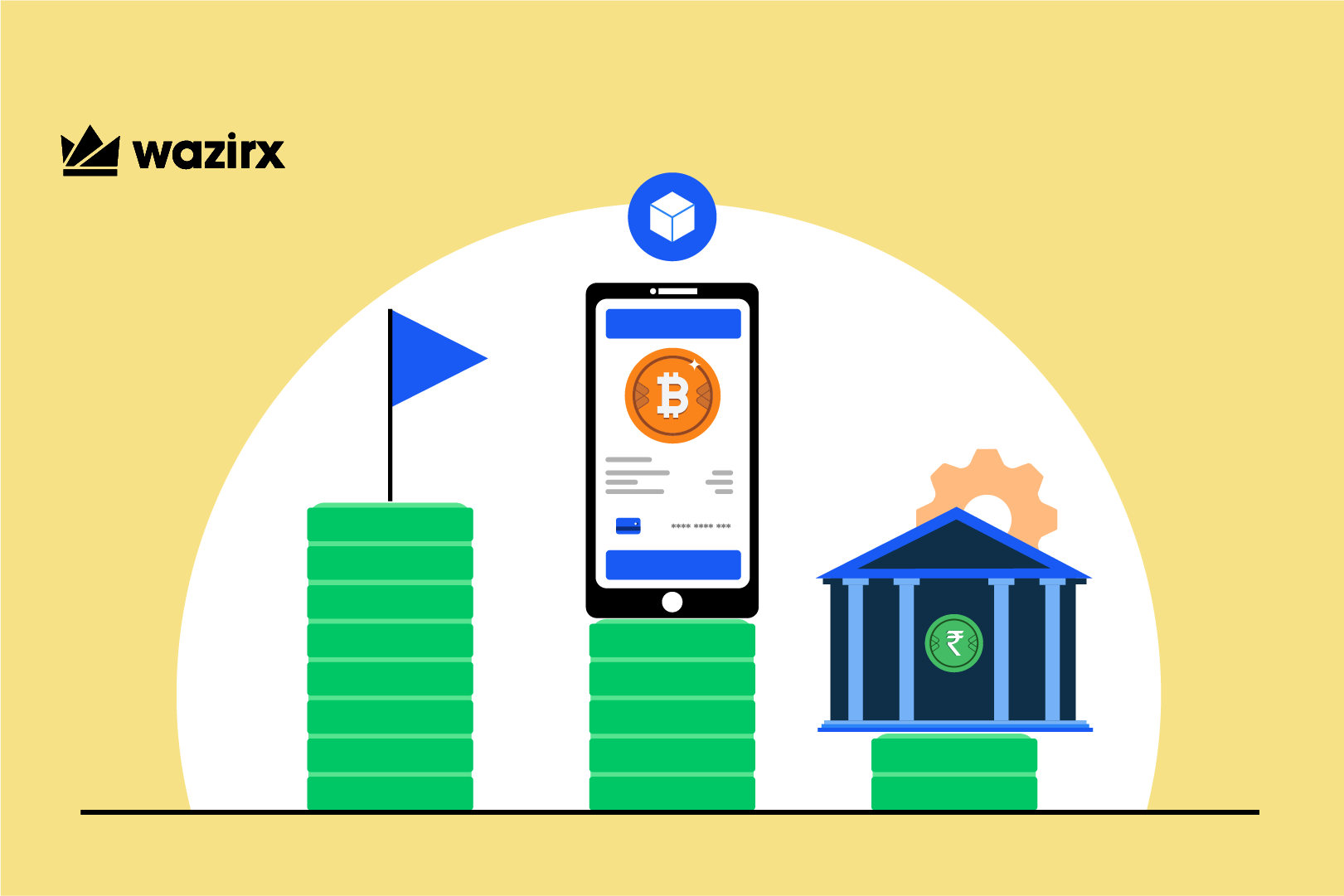 Being able to navigate the DeFi environment is still one of the significant entry barriers, and using fiat to participate can be challenging at best or intimidating at worst due to the high fees, various blockchains, and highly complex jargon.
To address these challenges in one fell stroke, Bitlocus, a novel Terra-based DeFi investment platform, offers a streamlined fiat-to-DeFi on-ramp and product suite.
To understand, what makes Bitlocus what it is today, we need to have a quick overview of it. Let's begin!
What is Bitlocus?
With Bitlocus' "Fiat-DeFi Investments Management Platform," end users may effortlessly invest their fiat money into the DeFi market without having to deal with crypto.
The native utility token of the platform, known as BTL, is crucial to how it functions. It is used to pay for some platform costs, to reward users of the Bitlocus product ecosystem, and to unlock features that are only available to token holders, including unique DeFi packages or higher yields.
On November 30, 2021, the native token $BTL had its official IDO on DAO Maker and TerraFormer. And on December 1, 2021, the token was made available on Gate.io.
To have a deeper understanding, let's look at how it works.
How Bitlocus works?
An exceptional fiat-to-DeFi management platform that Bitlocus is focusing on introducing to the market reduces some of the difficulties users may encounter when joining the DeFi market as fiat holders. The platform seeks to lower costs, eliminate some risks associated with the DeFi space, and enhance user experience.
Bitlocus operates at the nexus of centralized and decentralized finance; as such, it belongs to the nascent but rapidly expanding CeDeFi sector.
Bitlocus primarily caters to two client types: fiat-based and crypto-based. Due to the basic principle driving this product, they will be able to act in the same Bitlocus environment but will not directly interact with one another (anticipated user overlap in both communities is about 5%). Additionally, Fiat customers don't interface with cryptos directly; instead, the platform handles everything to and from the DeFi ecosystem, making it more affordable, quick, and secure.
What Makes Bitlocus Unique?
Through a variety of streamlined investment packages that can be purchased with fiat but produce a return thanks to cutting-edge DeFi protocols, Bitlocus is designed to act as a readily accessible link between traditional and decentralized finance.
To reach the broadest audience possible and achieve its objective of making DeFi benefits widely known, Bitlocus has the following special features:
Terra ensures Bitlocus can evolve with demand as it is a fast, highly efficient blockchain built to fuel the future of financial infrastructure.
In addition to benefiting from native Terra stablecoins like UST and EUT and the Terra bridge, which enables compatibility with other blockchains like Binance Smart Chain and Ethereum, Bitlocus will be able to harness the wide range of DeFi solutions developing in the Terra ecosystem.
Since Bitlocus is built on Terra, it enjoys the benefits of its low transaction costs. In the future, Bitlocus may no longer charge fees for converting fiat to crypto when entering or leaving the DeFi gateway. This will lead to a reduced cost that often occurs with moving fiat into DeFi. Additionally, by decreasing the entry barrier, this increases the accessibility of DeFi and makes it possible for investors of all income levels to take advantage of it.
Bitlocus is made to condense the finest of DeFi into various investment solutions that are appropriate for new investors. Users of the platform can quickly select an investment product depending on their desired strategy and risk tolerance from a list of options.
Users can buy and sell their shares in Bitlocus' DeFi packages whenever they need to, with no limits, and will be given an expected APY for each product.
There are dangers associated with any investment. Especially in the crypto space, some of the risks are exit scams, protocols and smart contract errors, stablecoin de-pegs, etc. These should be taken into account when putting any investment strategy into practice because they are integral parts of investing in DeFi.
Through a number of procedures, such as manual vetting, rate risk hedging, a guarantee fund, and optional insurance alternatives, Bitlocus assists in reducing these risks.
Bottom line
Bitlocus is bringing more people into the blockchain sector and extending the DeFi world.
It offers protection by only choosing investments that are secure and well-managed. Additionally, by providing a simple-to-use solution that allows traditional finance investors to start in DeFi financial investments, the world of DeFi becomes more enticing and open to a broader audience.
It undoubtedly has a better future and the potential to transform the blockchain sector completely.

Disclaimer: Cryptocurrency is not a legal tender and is currently unregulated. Kindly ensure that you undertake sufficient risk assessment when trading cryptocurrencies as they are often subject to high price volatility. The information provided in this section doesn't represent any investment advice or WazirX's official position. WazirX reserves the right in its sole discretion to amend or change this blog post at any time and for any reasons without prior notice.