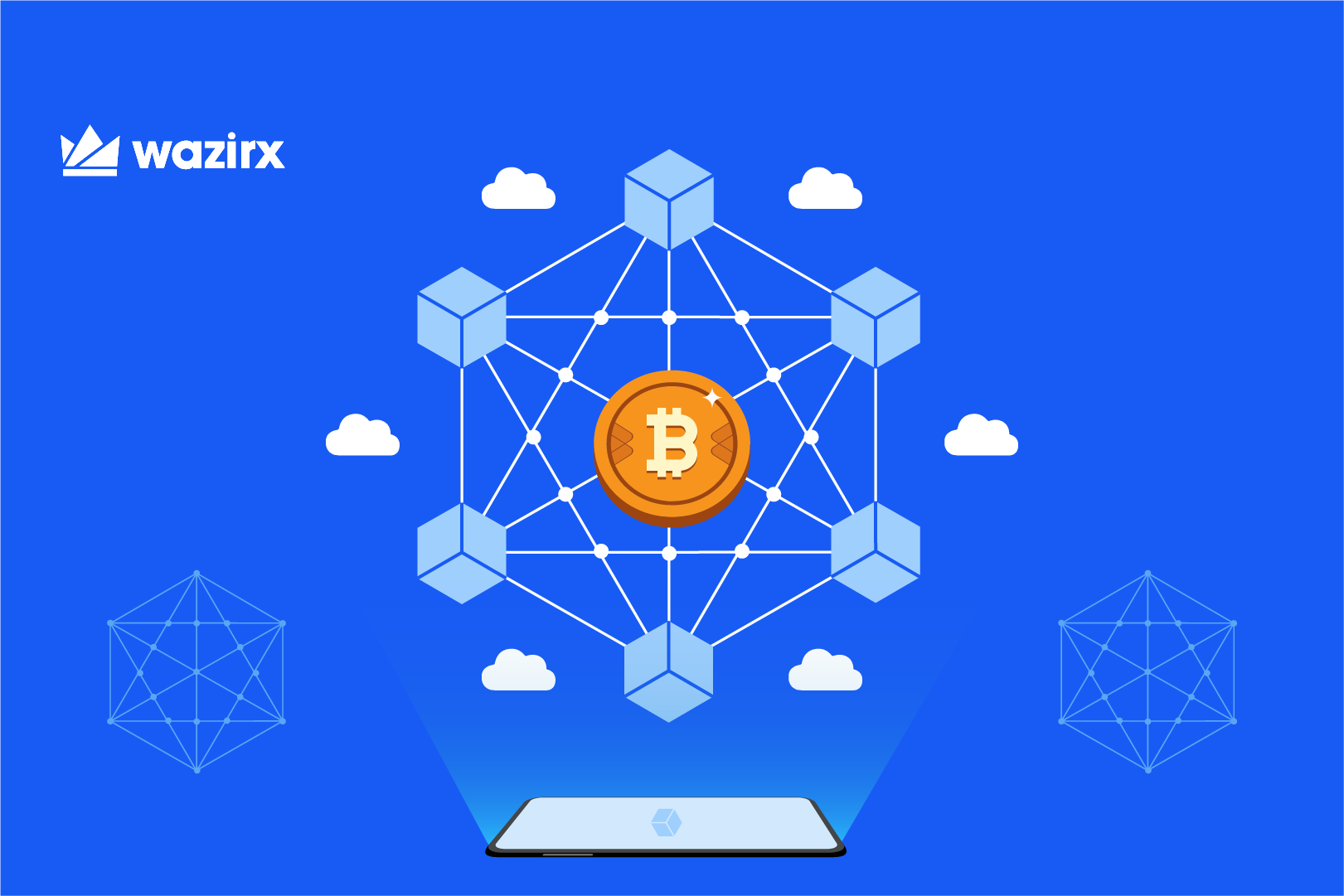 Decentralized and immutable by design is blockchain technology. Permanently recording transactions involving real estate, land, and stocks, among other things, can profit significantly from the fact that records kept on a blockchain cannot be altered. This is the reason industry professionals extol the virtues of blockchain technology's potential for innovation.
And if you know anything about blockchain, it's likely that you already know the technology underpins cryptos like Bitcoin. In this blog, let's see if blockchain can work if crypto is not a part of it. It's going to be interesting, don't you think?
Let's find out!
Before we move forward, let's clarify our basics by understanding what blockchain is and how a crypto functions.
What is blockchain?
A network can be compared to a blockchain, a distinct network with plenty of nodes. Unlike the server-client networks, most of us are used to, the nodes in a blockchain are all of equal importance. Any data that needs to be added to a blockchain would be done on one of the nodes.
The foundational element of blockchain technology is the simultaneous updating of data input on all nodes. A blockchain can be set up to flag an issue if a situation arises where the data on all nodes is different. This enhances data security and creates conditions that make entry and hacking very difficult.
How does crypto function?
It is essential to have a setup blockchain in place to implement and use crypto. Crypto buyers have the option of making a "purchase" using traditional money or other cryptos. You can make purchases using any blockchain-based platform that accepts a certain cryptocurrency. It's important to understand that digital currencies can be created on one blockchain and used on the same or different blockchains. A blockchain must be configured to accept or receive a particular coin as a basic need.
Can one exist without the other?
We stated that a blockchain is used to implement crypto. Crypto can be used over any blockchain that is set up to accept it, even the blockchain that issued it. The conclusion that crypto cannot exist without a blockchain can be drawn without much thought.
Let's look at the alternative scenario: a blockchain without an associated cryptocurrency. Is a blockchain with this setup feasible, and if so, would it be helpful in the real world? It's incredibly wonderful that the vast majority of intelligent individuals in the corporate and government sectors have begun to acknowledge blockchain technology's huge utility and value.
There are several occasions where blockchain technology is utilized to its fullest ability without the necessity for or use of cryptocurrencies. More than a dozen departments are carefully considering a move to a blockchain for public health service operations. It is believed that this will boost productivity, provide rapid diagnosis and treatment, and save administrative expenses.
What are some non-crypto examples that use blockchain?
Digital currencies are merely the tip of the iceberg in terms of the value of blockchain; it has much more to offer. Blockchain is currently being used for a wide variety of non-cryptocurrency applications, and as more people learn about it, countless more will undoubtedly be developed.
Identification Records
Your identification documents are simple to take for granted. Your birth certificate may have been left in your parents' filing cabinet when you moved out, and your social security card is presumably stashed away in a drawer somewhere. Until you require such records, this won't be a problem.
You always have access to identifying records based on a blockchain, no matter what. This makes it simpler to get the help you require in order to continue living your life.
Online Privacy
Blockchain is frequently used to address issues with transparency and accountability. Therefore, it makes it natural that you're starting to worry about privacy. But will digital privacy be obsolete because of blockchain? Fortunately, the reverse is true.
Nowadays, it's entirely possible—in fact, it's highly likely—that the websites you visit, as well as your service provider, are gathering information about you. This information can be used to tailor advertisements to your specific interests and for more malicious ones.
Fortunately, blockchain networks are being developed that protect your data, enabling you to access the web anonymously and reclaim your data.
Supply Chains
Supply chains are one area where blockchain has a significant impact. You can track a crop (or any crop that uses the platform, at least) from the way back to the field where it was cultivated, for instance, with an immutable, public record of every transaction. Likewise, the manufacturing, transportation, and delivery of a recycled object that a waste picker brings to a recycling facility or station can all be tracked.
Conclusion
In the above section, you can see blockchain can exist without crypto and is an incredible technology with virtually endless possibilities. The future looks promising at this point of time for both blockchain technology and cryptos. Both are great at their respective places, and we can't deny the power of crypto and the technology it is built upon.

Disclaimer: Cryptocurrency is not a legal tender and is currently unregulated. Kindly ensure that you undertake sufficient risk assessment when trading cryptocurrencies as they are often subject to high price volatility. The information provided in this section doesn't represent any investment advice or WazirX's official position. WazirX reserves the right in its sole discretion to amend or change this blog post at any time and for any reasons without prior notice.