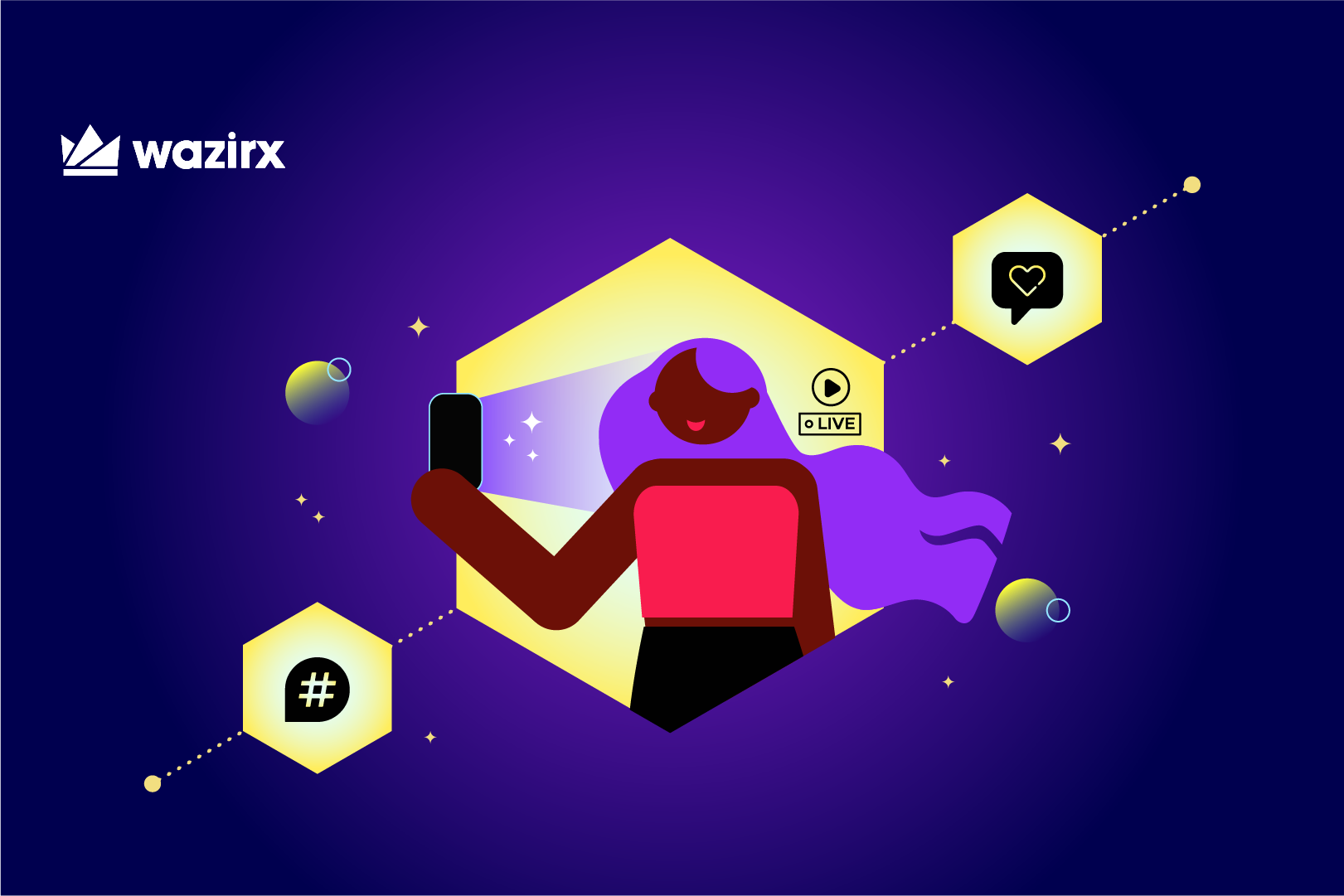 Unlike the cloud or the Internet of Things (IoT), Blockchain is not a commonly used buzzword. It's not an apparent innovation that you can immediately see and touch like a smartphone or an Amazon parcel. Instead, Blockchain is the solution to all the transparency and ownership-related questions that emerge in a world where anybody may update a Wikipedia page.
Let's start our journey with the most basic question.
What is Blockchain?
The Blockchain is basically a distributed data repository that uses multiple network channels. It is a decentralized technology by design, in which a network of computers works together to oversee the validity of transactions.
It employs a "block-based" concept that runs through a Peer-to-Peer (P2P) network with no central authority and is initially designed for secured digital money (Bitcoin) transactions. Participants can view the transactional data and use consensual algorithms to confirm or deny it.
Moving forward, let's see what significant benefits Blockchain is capable of offering to the OTT space.
Benefits of Blockchain in the OTT Space
The Blockchain concept has already begun to transform the digital finance sector with its many benefits, including flexibility and secured transactions. On the other side, the development of the OTT sector results from how sophisticated the internet is. It has drawn millions of people to its ecosystem, from a YouTube video series to a legitimate third-screen experience.
So let's examine how adopting Blockchain technology can make the OTT sector more stable and practical than ever as the sector matures and begins to encounter issues.
Empowering the artists
What if online musicians and other creators of digital content could get direct payments from their followers instead of having to surrender significant portions of their sales to intermediaries? Blockchain makes it feasible for this barrier-free communication method, eliminating any hidden intermediary fees and facilitating direct consumer contact between artists and their followers.
Through the use of smart contracts on the Blockchain, they can also automatically handle license and contract-related concerns.
Target marketing and advanced analytics
Advertising is considered a multimillion-dollar industry. However, more than 70% of marketers fail to target customers depending on their behavior, a survey claims. Additionally, the tools and information required to evaluate their campaigns were unavailable to approximately 60% of digital video advertisers. But that's not the case now. As a result, the usage of Blockchain technology solutions in marketing is increasingly prioritized since it enables marketers to monitor the effectiveness of their efforts.
Better transparency will result from, for instance, the ability to monitor an actual impression (i.e., actual watching) and the opportunities for marketers that use agencies or platforms to review ad campaigns.
Ownership and accessibility
In the internet media and OTT sectors, ownership and accessibility to content have long been a problem. For example, consider a service that allows you to subscribe to an OTT platform where videos are only accessible through that platform in exchange for a monthly charge. As a result, there is less transparency than there would be if you were to buy a normal cassette or CD that you already possess.
By leveraging Blockchain development services, the problem of music ownership and sharing may be resolved at the infrastructure and protocol level. The interplanetary file system (IPFS) swarm encrypts and permanently stores the video and audio tracks.
Improved licensing and easy monetization
Blockchain offers new opportunities for information licensing. For example, the capability of video bloggers or video content creators to use a movie clip in their creative works would considerably benefit the media industry and ensure that each stakeholder is fairly rewarded. Third-party multimedia companies apply the remarkable effect for a cost of millions of dollars. Blockchain is undoubtedly required throughout the development phase of such creative work, when only authorized personnel may record and access the content.
Helpful in royalty payments
Paying royalties to artists and copyright holders in the virtual media sector has long been an issue.
By storing the original audio track in a cryptographic hash file, Blockchain can solve the problems. In addition, the addresses of the creators are linked to each hash file, enabling smart contracts to be used to pay artists and copyright holders.
Final thoughts
You can simply protect your intellectual property rights by implementing Blockchain technology. Once they are produced, the "blocks," which are stored on several servers across the globe, cannot be changed. As a result, content creators will have total control over their work, and transactions will be carried out automatically each time a user accesses it.
The future of the media industry is expected to be in the increasingly competitive online media and OTT arena. This billion-dollar sector might become much more accessible by using Blockchain technology in OTT and online media, sparking a digital upsurge like never before.

Disclaimer: Cryptocurrency is not a legal tender and is currently unregulated. Kindly ensure that you undertake sufficient risk assessment when trading cryptocurrencies as they are often subject to high price volatility. The information provided in this section doesn't represent any investment advice or WazirX's official position. WazirX reserves the right in its sole discretion to amend or change this blog post at any time and for any reasons without prior notice.