Over 100 million people use the BitTorrent protocol, which is used for file sharing. As a result, it is now well-known among both the general file-sharing community and users of torrent technology. The latest launch of the BitTorrent cryptocurrency came after its acquisition by TRON in 2019.
What is the Bittorrent (BTTC)?
At its foundation, BitTorrent is a piece of software that links users of its network to process requests for file sharing. When a user requests files from the providers who are hosting the files on their computer, a transaction is started. The hosts of a file divide it into numerous sections. Requesters receive different providers' portions of the same material if they want to download it.
By boosting the effectiveness of distributing large files, BitTorrent was supposed to become a more distributed network that would compensate providers while having less of an impact on servers and networks. A requester can also trade local resources, like bandwidth for content delivery or storage for remote backup, for BTTC tokens from a provider.
While BitTorrent's software facilitates file transfers, the network's ability to keep track of all BTTC transactions depends on the Tron blockchain. When a requester and service provider's bids are matched, Tron creates a payment channel to handle the micropayments required for each provider, depending on the portion of the file they have supplied. These micropayments are then collected, paid, and recorded on the Tron blockchain after the service is complete.
Who created BTTC?
Brad Cohen and David Harrison, the program's creators, first made BitTorrent available in 2001. In 2018, the BitTorrent Foundation was acquired by the Justin Sun-led Tron Foundation.
In 2019, the BitTorrent team launched the BTTC token publicly through an ICO following the acquisition (ICO). The transaction distributed 6% of the total BTTC supply for the equivalent of about $7.2 million.
The TRON Foundation, the BitTorrent Foundation, airdrops, partnerships, and the BitTorrent ecosystem have all received token allocations from BitTorrent in addition to the token sale.
How to Buy BTTC Tokens in India?
By following a few simple steps, you can buy BTTC tokens in India via WazirX, India's most trusted and widely used cryptocurrency exchange.
Now, you can buy BTTC tokens using P2P trade. Here are all your questions answered about P2P.
Step 1 – Sign-Up on WazirX
To start trading the BTTC token, you should first create your account by signing up on the WazirX platform. Or you can directly Log-in if you already have an account with WazirX.
Here's a guide explaining how to open an account on WazirX.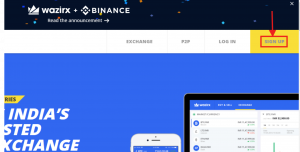 Step 2- Verify your email account and set up your account security.
The following step is to verify your email address. After signing up, you'll receive a verification link on your email address by which you've just created your account.
On clicking on the link, you'll have two options to assure the security of your account – the authenticator app and mobile SMS (as shown in the image below)
Note: The authenticator app is a more secure way to stay safe when compared to mobile SMS because there's a risk of delayed reception or SIM card hacking.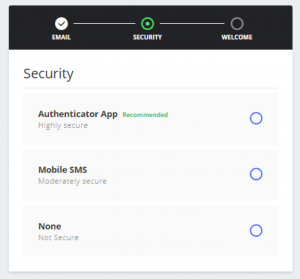 Step 3 – Complete the KYC.
After selecting the appropriate country, complete the KYC process.
Note: Without completing your KYC, you will be unable to trade P2P or withdraw funds on the WazirX app.
Step 4 – Add funds to your WazirX account through P2P.
After linking your bank account to your WazirX account, you can buy USDT through P2P to the WazirX wallet. The USDT will work as funds to buy other coins.
Step 5 – Buy BTTC on WazirX
You can purchase BTTC tokens using P2P trade through WazirX. Check the BTTC to INR rate from here and BTTC to USDT here.
After logging in to your WazirX account, you can select USDT from the "Exchange" tab. You can see all the price charts, order book data, and an order input form on the right side of the screen.
Click "Buy" after entering the amount and checking the total USDT amount to be paid.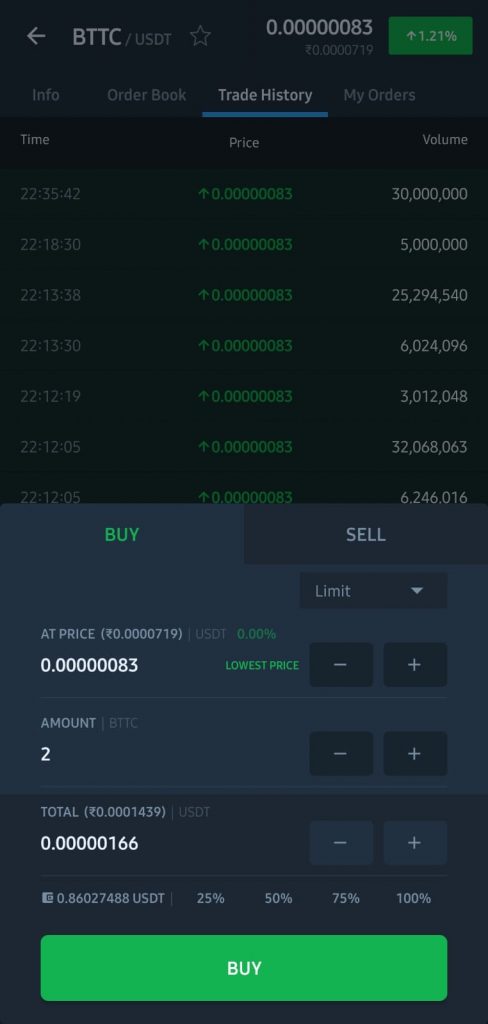 Your order will be placed according to the price you have input. A seller willing to sell at a price will be notified, and then you can exchange the tokens using P2P.
It might take a few minutes for the order to be completed, but as soon as it is executed, you will receive the BTTC coins you purchased in your WazirX wallet.
Happy Trading!

Disclaimer: Cryptocurrency is not a legal tender and is currently unregulated. Kindly ensure that you undertake sufficient risk assessment when trading cryptocurrencies as they are often subject to high price volatility. The information provided in this section doesn't represent any investment advice or WazirX's official position. WazirX reserves the right in its sole discretion to amend or change this blog post at any time and for any reasons without prior notice.