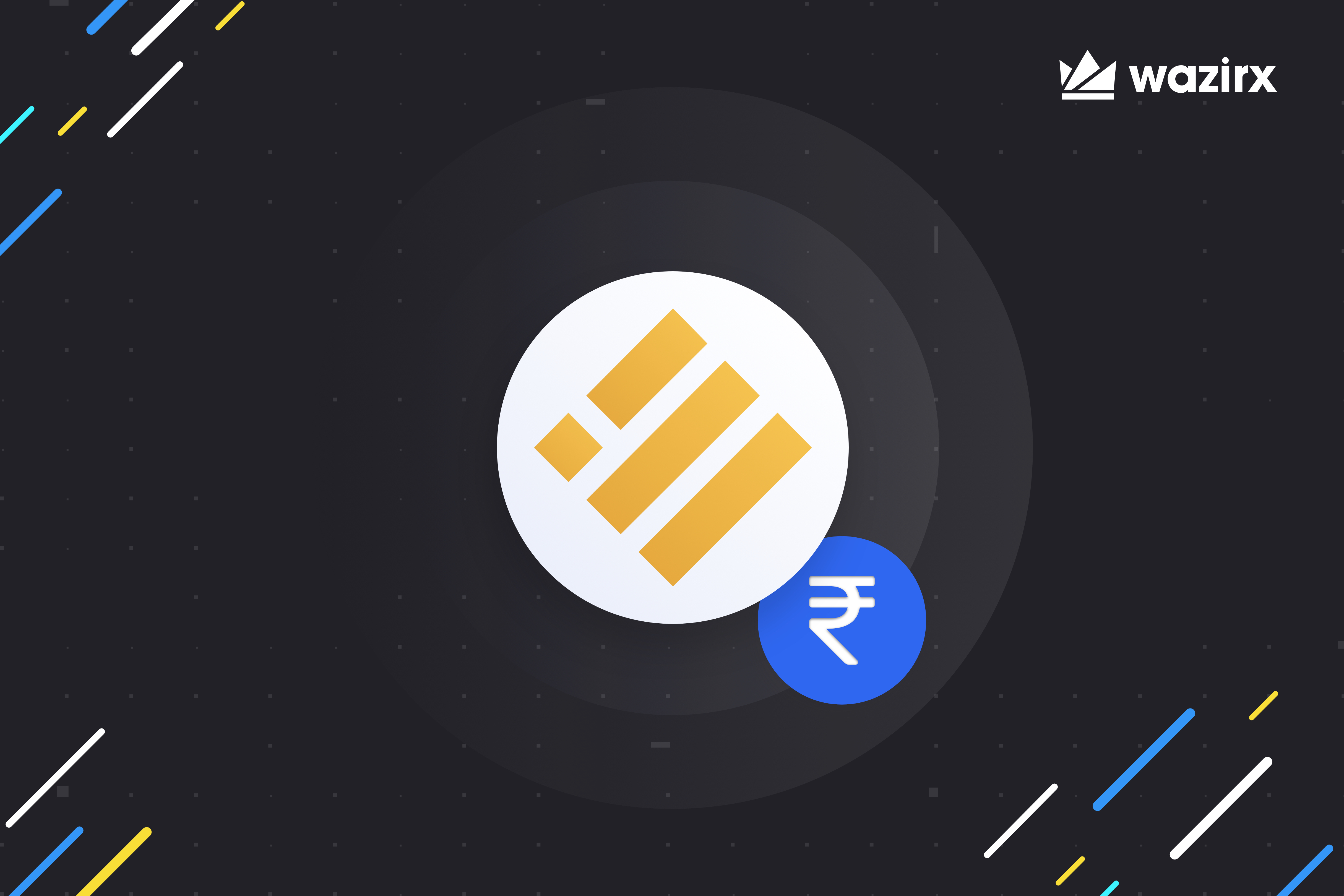 Namaste Tribe! BUSD/INR trading is live on WazirX and you can buy, sell, trade BUSD in our INR market.
About BUSD
Binance USD (BUSD) is a 1:1 USD-backed stable coin issued by Binance (in partnership with Paxos), Approved and regulated by the New York State Department of Financial Services (NYDFS), The BUSD Monthly Audit Report can be viewed from the official website. Launched on 5 Sep 2019, BUSD aims to meld the stability of the dollar with blockchain technology. It is a digital fiat currency, issued as ERC-20 and supports BEP-2.
Trading Price (past 24 hr): $1.00 USD
Global Market Cap (past 24 hr): $676,499,660 USD
Trading Volume (past 24 hr): $977,807,899 USD
Circulating Supply: 676,499,660 BUSD
Total Supply: 676,499,660 BUSD
Happy Trading!
Disclaimer: Cryptocurrency is not a legal tender and is currently unregulated. Kindly ensure that you undertake sufficient risk assessment when trading cryptocurrencies as they are often subject to high price volatility. The information provided in this section doesn't represent any investment advice or WazirX's official position. WazirX reserves the right in its sole discretion to amend or change this blog post at any time and for any reasons without prior notice.