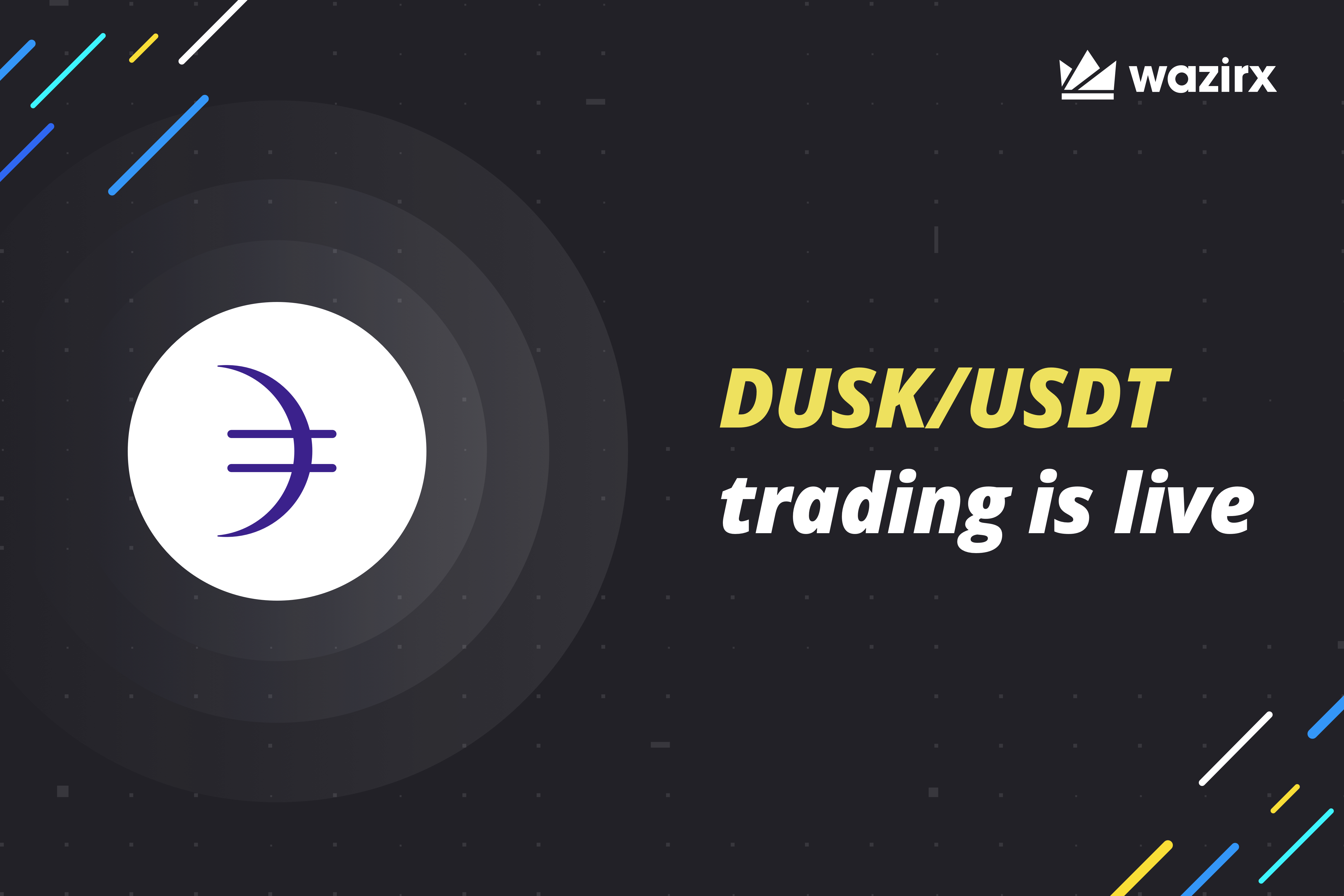 Namaste Tribe! Dusk Network (DUSK) is listed on WazirX and you can buy, sell, trade DUSK in our USDT market.
DUSK Listing Schedule
Deposits — You can deposit DUSK from another wallet to WazirX
Trading — You can buy, sell, trade DUSK in our USDT market
Withdrawals — You can withdraw DUSK from your WazirX wallet
About DUSK
Dusk Network describes itself as a blockchain for programmable and confidential securities, powered by Zero-Knowledge proofs and novel Private PoS leader extraction-based consensus protocol. Dusk Network is a privacy blockchain for financial applications. It is a layer-1 blockchain that powers the Confidential Security Contract (XSC) standard, and supports native confidential smart contracts.
Dusk Network aims to address the requirements and needs of financial markets. Central to its design is a scalable public infrastructure, direct settlement finality of transactions, and strict data privacy.
Trading price (past 24 hrs): $0.049377 USD
Global Market Cap (past 24 hrs): $13,520,397 USD
Global Trading Volume (past 24 hrs): $492,032 USD
Circulating Supply: 273,821,673 DUSK
Total Supply: 500,000,000 DUSK
Happy Trading!
Disclaimer: Cryptocurrency is not a legal tender and is currently unregulated. Kindly ensure that you undertake sufficient risk assessment when trading cryptocurrencies as they are often subject to high price volatility. The information provided in this section doesn't represent any investment advice or WazirX's official position. WazirX reserves the right in its sole discretion to amend or change this blog post at any time and for any reasons without prior notice.