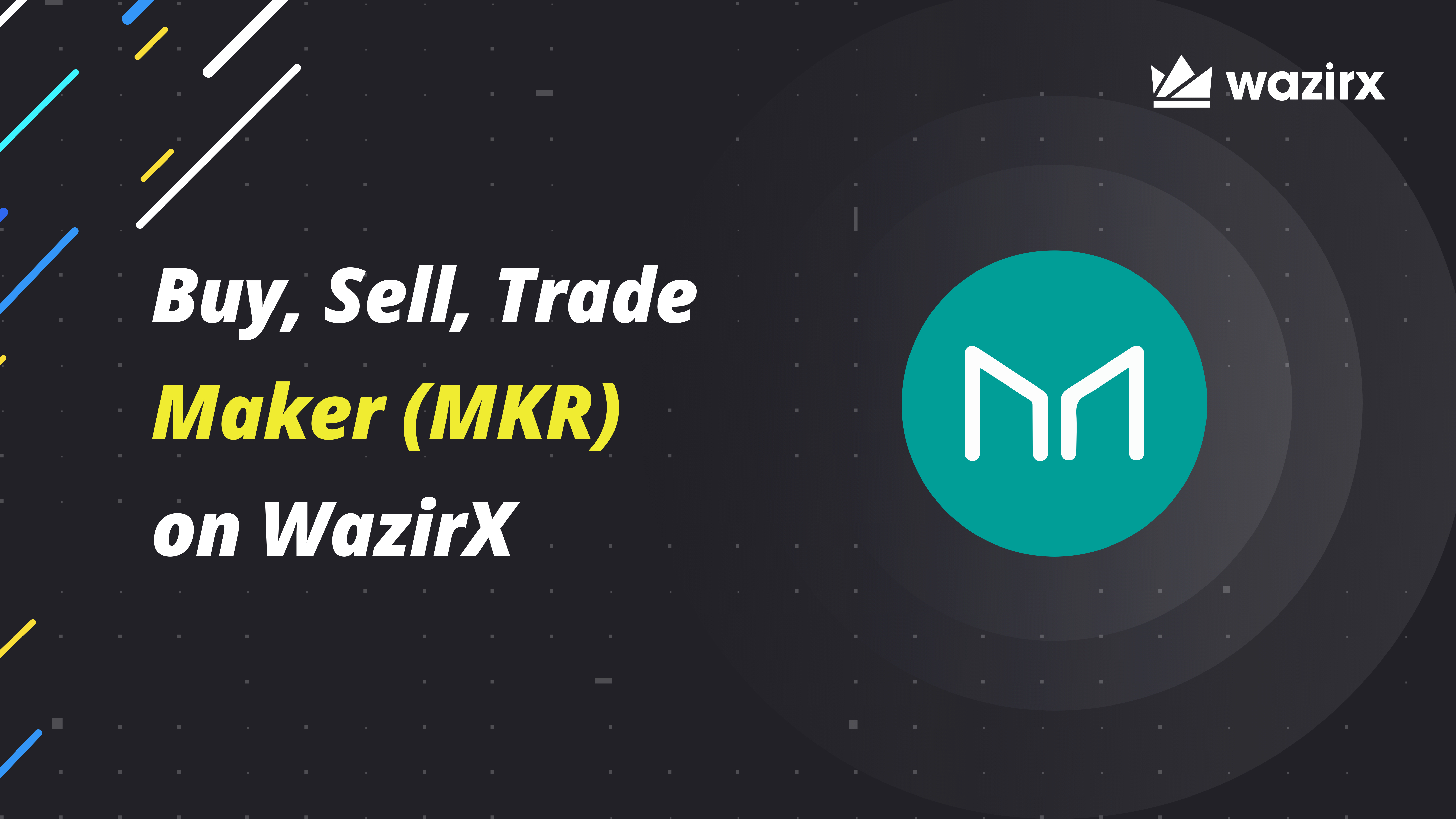 Namaste Tribe! Maker (MKR) is listed on WazirX and you can buy, sell, trade MKR in our USDT market.
MKR Listing Schedule
Deposits — You can deposit MKR from another wallet to WazirX
Trading — You can buy, sell, trade MKR in our USDT market
Withdrawals — You can withdraw MKR from your WazirX wallet
About MKR
Maker (MKR) is the governance token of the MakerDAO and Maker Protocol — respectively a decentralized organization and a software platform, both based on the Ethereum blockchain — that allows users to issue and manage the DAI stablecoin. Initially conceived in 2015 and fully launched in December 2017, Maker is a project whose task is to operate DAI, a community-managed decentralized cryptocurrency with a stable value soft-pegged to the US dollar.
MKR tokens act as a kind of voting share for the organization that manages DAI; while they do not pay dividends to their holders, they do give the holders voting rights over the development of Maker Protocol and are expected to appreciate in value in accordance with the success of DAI itself. The Maker ecosystem is one of the earliest projects on the decentralized finance (DeFi) scene: the industry that seeks to build decentralized financial products on top of smart-contract-enabled blockchains, such as Ethereum.
Trading price (past 24 hrs): $564.62 USD
Global Market Cap (past 24 hrs): $567,010,660 USD
Global Trading Volume (past 24 hrs): $22,079,983 USD
Circulating Supply: 1,004,234 MKR
Happy Trading!
Disclaimer: Cryptocurrency is not a legal tender and is currently unregulated. Kindly ensure that you undertake sufficient risk assessment when trading cryptocurrencies as they are often subject to high price volatility. The information provided in this section doesn't represent any investment advice or WazirX's official position. WazirX reserves the right in its sole discretion to amend or change this blog post at any time and for any reasons without prior notice.