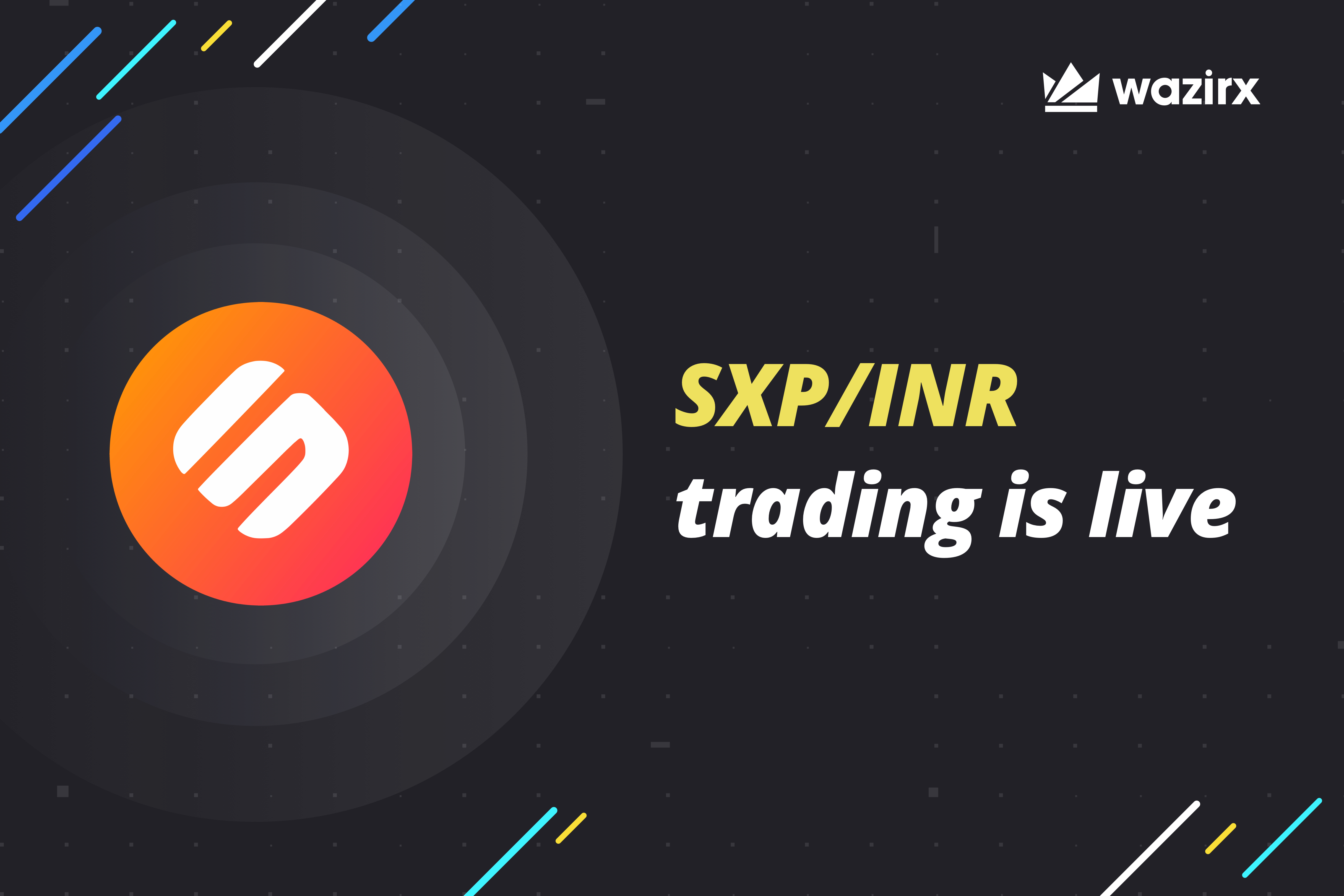 Namaste Tribe! SXP/INR trading is live on WazirX and you can buy, sell, trade SXP in our INR market.
About SXP
Swipe is a multi-asset digital wallet application and Visa debit card that enables users buy, sell, and spend various cryptocurrencies. Swipe utilizes the Ethereum blockchain to operate the Swipe Network.
Swipe uses a two-layer approach for its users to combine off-chain and on-chain function on its platform which is powered by the Swipe Token (SXP). For off-chain usage, supported cryptocurrencies can be instantly converted to fiat and used on point of sale. When the Swipe Network is activated in the platform, users receive a smart contract wallet which uses SXP directly on-chain to perform its functions. As functions are being called on the Swipe Network, 80% of those SXP fees are automatically burned creating a deflationary supply model.
Trading Price (past 24 hr): $1.18 USD
Global Market Cap (past 24 hr): $90,292,266 USD
Trading Volume (past 24 hr): $26,405,431 USD
Circulating Supply: 76,766,934 SXP
Total Supply: 289,612,084 SXP
Happy Trading!
Disclaimer: Cryptocurrency is not a legal tender and is currently unregulated. Kindly ensure that you undertake sufficient risk assessment when trading cryptocurrencies as they are often subject to high price volatility. The information provided in this section doesn't represent any investment advice or WazirX's official position. WazirX reserves the right in its sole discretion to amend or change this blog post at any time and for any reasons without prior notice.