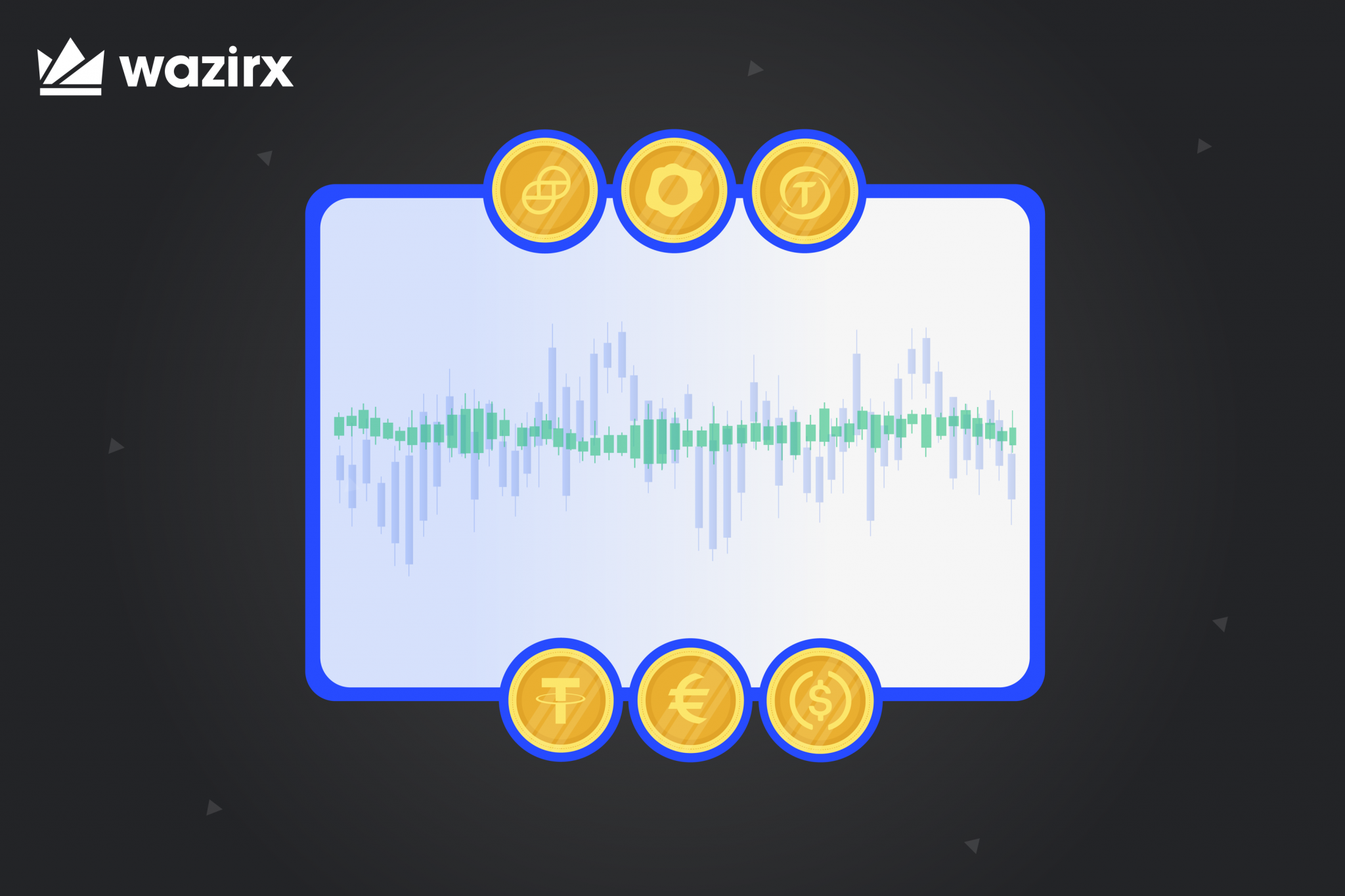 With technological advancements and rising growth in digitization, the Crypto industry has also evolved since its inception. Today, everyone is talking about this industry and wants to be associated in some way or another.
When we talk about Cryptocurrencies, specific terms are used interchangeably, like Crypto coins and Crypto tokens. Are they both the same? Obviously, no. They have substantial differences between them that we will learn about in this article.
Crypto coin: Definition
A Crypto coin is native to its own Blockchain network that can be exchanged, utilized for storing value, or used to have a trade. The Crypto coin is usually the Blockchain's native currency; the reason behind it is that it is issued or created directly by the Blockchain protocol. Crypto coins are often called Cryptocurrencies.
Crypto coins are used for multiple purposes that include transaction execution on the network, giving rewards or incentives to the users, and being responsible for the security of the network.
Crypto coin: Characteristic features
Since Crypto coins are decentralized in nature, no single entity oversees or controls the transactions.
Cryptography is used by Crypto coins to safeguard the systems.
Crypto transactions are irrevocable, as no one can intervene to assist the users if something goes wrong.
Notable Crypto coins
Bitcoin (BTC): This Crypto coin was launched in 2009 by an anonymous person who calls himself "Satoshi Nakamoto." It is one of the most renowned Cryptos in the world. When you listen to Crypto, Bitcoin is the first word that comes to your mind. Isn't it?
Ethereum (ETH): Ethereum is more than a mere Crypto coin. Various blockchain projects and NFTs work on Ethereum-blockchain because of its smart contracts division. Ethereum has brought a revolution in the Blockchain industry in the true sense.
Cardano (ADA): Launched in 2015 by Co-founder of Ethereum, Charles Hoskinson, this Crypto coin facilitates P2P transactions with its native coin, ADA. It is an open-source and decentralized Blockchain platform and one of the first to work on the PoS consensus.
Crypto token: Definition
Crypto tokens are digital assets defined by smart contracts that work on existing blockchains. Despite the fact that they are entirely separate digital assets, these Crypto tokens have close compatibility with the Crypto coins on the same network. Most of the token standards that are used for token development are based on Ethereum. Some famous token standards are ERC-20 and ERC-721.
Crypto token: Characteristic features
Millions of investors can access the Crypto tokens as they are exchanged globally.
Integrating smart contracts into the tokens ensures that transactions are traceable, irrevocable, and transparent.
Notable Crypto tokens
Filecoin (FIL) and Arweave (AR): These tokens can be traded with their utility tokens and have the advantage of storing data on their decentralized networks, maximizing the potential of cloud storage.
Axie Infinity: One of the industry's famous Play-to-Earn (P2E) platforms, Axie Infinity, provides a utility token called Smooth Love Potions (SLP). These SLP tokens let the players perform unique in-game missions.
Cronos (CRO): CRO enables token holders to exchange Crypto tokens for fiat at a reduced price and can also be used to pay platform fees.
What are Utility tokens?
Utility tokens provide their owners access to a particular application or set of services of the Blockchain-based project. Additionally, certain utility tokens give token owners discounts, incentives, or other advantages.
Final thoughts
In conclusion, determining if Crypto has a blockchain will allow you to decide whether or not you are dealing with a Crypto coin or token. A coin is one that runs on its own Blockchain, whereas a token runs on an existing blockchain.
Coins are typically used as a form of payment, whereas tokens have a wider range of applications. They may serve to represent an asset, provide access to special services, or even a work of digital art.

Disclaimer: Cryptocurrency is not a legal tender and is currently unregulated. Kindly ensure that you undertake sufficient risk assessment when trading cryptocurrencies as they are often subject to high price volatility. The information provided in this section doesn't represent any investment advice or WazirX's official position. WazirX reserves the right in its sole discretion to amend or change this blog post at any time and for any reasons without prior notice.