Over a decade has passed since the white paper entailing the first model of a blockchain surfaced. The elusive Satoshi Nakamoto launched the first instance – called the Genesis block – of the blockchain as a public ledger for Bitcoin transactions in 2009. For a while, both Bitcoin and blockchain were synonyms for many. How then, did we arrive at the burgeoning domain of blockchain tech and its potentially groundbreaking impact on a multitude of fields? Here is the decade in review, tracing the major events in the crypto timeline.
The Genesis
The Genesis Block or Block 0, as the name suggests, was the birth of blockchain. The first bitcoin to be mined, it is incredibly unique in many ways. The first 50 BTC, for instance, can never actually be spent. Surprisingly, or perhaps unsurprisingly, the bitcoin community's fascination with this block has led many to send bitcoins to it as the 'Satoshi Tribute'.
But technicalities aside, perhaps the most revolutionary thing about Bitcoin was how promising it was as an alternative decentralized currency. Conversations revolved around democratization and decentralization, and its accountability, integrity, and transparency became its defining characteristics.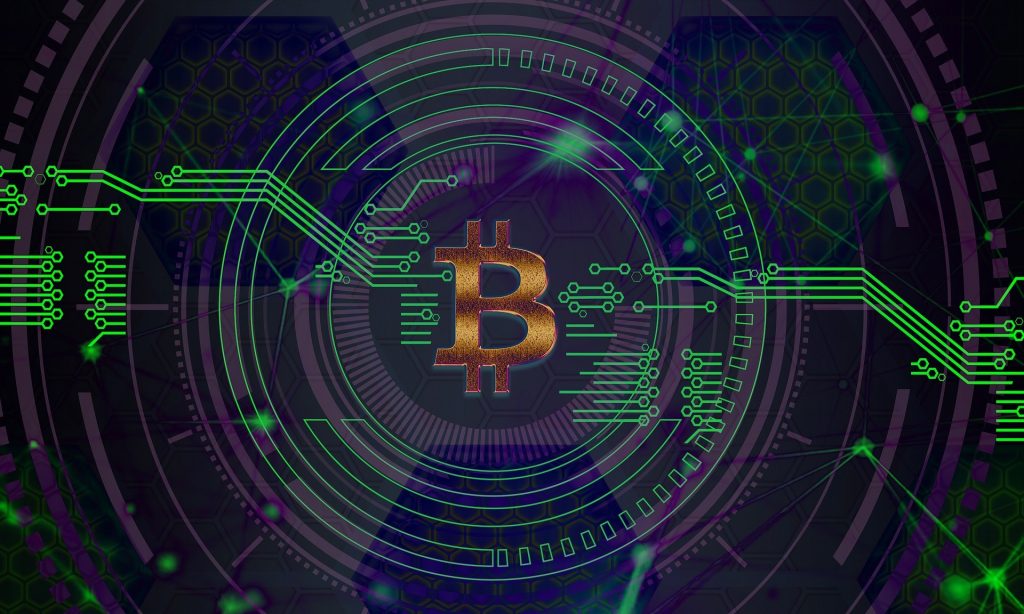 Second Generation
It took only a few years for the crypto timeline to finally move into what we call the second generation. What drove this development was the realization that the blockchain technology need not remain limited to recording transactions, but take wing and perform varied functions, such as incorporating smart contracts. And that is when Ethereum was born.
Ethereum's core team had presented this at a 2014 Bitcoin conference. And since then, each new phase has outdone the previous one.
Another development that merits a mention here is dApps. Short for decentralized apps, dApps are applications that run on distributed computer systems. So while Ethereum constituted the distributed network of computers, dApps gave us the interface to interact with it. At this point, things were set to become more promising for the crypto world.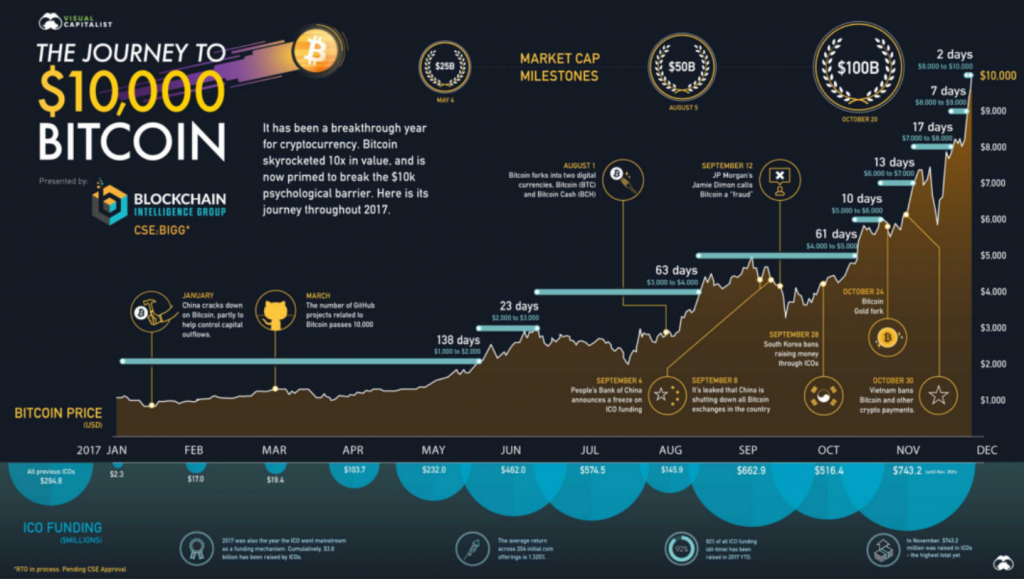 The Rise and Fall of BTC
As Ethereum proved to be a success, interest in cryptocurrencies flared. Cryptocurrency exchanges began to come up by the dozens in every region. Enthusiasts from both tech and finance delved into this revolution.
The R3 Consortium came up, and even NASDAQ decided to initiate trials. While the Bitcoin price graph was more or less on an upclimb right from 2013, it was 2017 that proved to be the most exhilarating year for the cryptocurrency community. November 2017 saw BTC reach a record-shattering $10,000 and a near month later, Bitcoin had almost touched the $20,000 mark. These were landmarks in cryptocurrency history, and what a year it was for the Bitcoin community!
However, the acceleration was short-lived. Come 2018, bitcoin prices fell sharply and continued to take a nosedive for a few months. And since then, fluctuations have kept the graphs varied.
Proof of Stake
But what about the other issues that blockchain was grappling with? If you are familiar with the discussions around Proof of Work, which was the original blockchain algorithm for adding new blocks, then you would be familiar with the Proof of Stake algorithm too.
Of course, the algorithm had come up back in 2012 with Sunny King and Scott Nadal's paper, and then Peercoin adopting the same. Since this solved some of the problems of the Proof of Work algorithm, many cryptocurrencies followed suit. In all likelihood, Ethereum too is set to move to a hybrid system. It remains to see how Bitcoin will make the shift.
Market Maturity
By 2017, many believed that the cryptocurrency markets had finally entered into a maturity phase. Despite the great volatility in market prices, there was greater acceptance for cryptocurrencies by this time. With several other cryptocurrencies coming up, markets also seemed to be diversifying. As of now, the signs seem to be positive for market growth as well.
At the Close of the Decade
The crypto timeline has evolved at an accelerating rate. From its inception a little over a decade ago to the current market maturity, things have come a long way. And with it, the professionalism, the community of developers and finance enthusiasts, has burgeoned. It has stimulated interest and discussions among governments and financial institutions. Now, a number of countries are looking to both implemented blockchains in governance, and even introduce national cryptocurrencies. Do we need any more proof of adoption?
Like any other journey, the crypto timeline also had its lows, both worldwide and in India. From navigating the legal questions surrounding cryptocurrencies to technological obstacles like DDoS attacks, the path was never smooth. But every year is bringing us to a better understanding of these questions and it looks like something is in the making.
Looking back, the decade has been full of landmark events in the world of blockchain and cryptocurrencies.
Disclaimer: Cryptocurrency is not a legal tender and is currently unregulated. Kindly ensure that you undertake sufficient risk assessment when trading cryptocurrencies as they are often subject to high price volatility. The information provided in this section doesn't represent any investment advice or WazirX's official position. WazirX reserves the right in its sole discretion to amend or change this blog post at any time and for any reasons without prior notice.