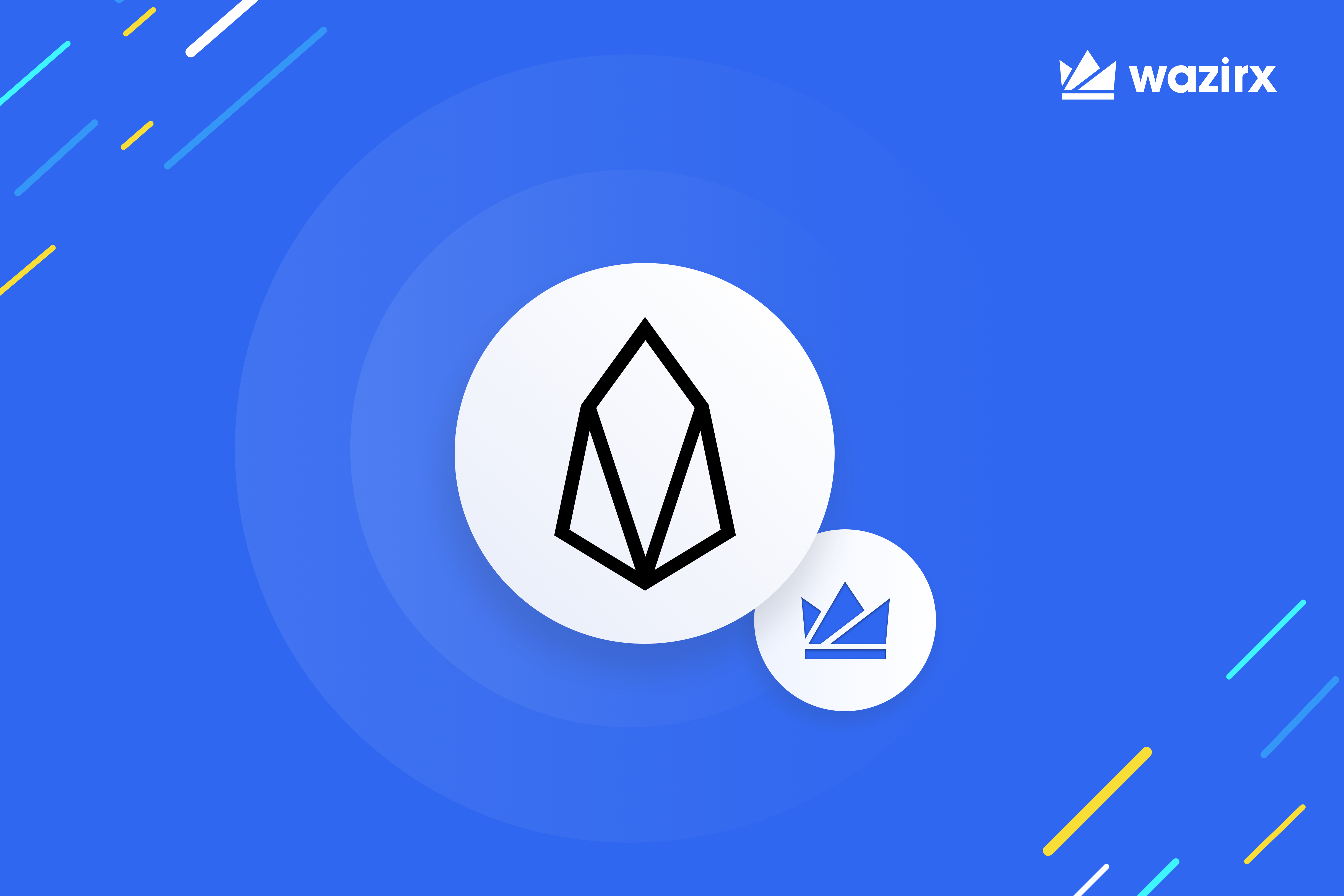 Namaste Tribe! EOS/WRX trading is live on WazirX and you can buy, sell, trade EOS in our WRX market.
Trading in the WRX market is absolutely free for now! Crypto market is getting interesting, so trade crypto in WRX market as much as you want without having to pay any trading fee! Hurry up, it's a limited period offer!
About EOS
EOS is a platform that's designed to allow developers to build decentralized apps (otherwise known as DApps for short.) The project's goal is relatively simple: to make it as straightforward as possible for programmers to embrace blockchain technology — and ensure that the network is easier to use than rivals. As a result, tools and a range of educational resources are provided to support developers who want to build functional apps quickly.
Other priorities include delivering greater levels of scalability than other blockchains, some of which can only handle less than a dozen transactions per second. EOS also aims to improve the experience for users and businesses. While the project tries to deliver greater security and less friction for consumers, it also vies to unlock flexibility and compliance for enterprises.
Trading Price (past 24 hr): $2.61 USD
Global Market Cap (past 24 hr): $2,440,671,718 USD
Trading Volume (past 24 hr): $2,994,791,756 USD
Circulating Supply: 939,042,629 EOS
Total Supply: 1,025,742,640 EOS
Happy Trading!
Disclaimer: Cryptocurrency is not a legal tender and is currently unregulated. Kindly ensure that you undertake sufficient risk assessment when trading cryptocurrencies as they are often subject to high price volatility. The information provided in this section doesn't represent any investment advice or WazirX's official position. WazirX reserves the right in its sole discretion to amend or change this blog post at any time and for any reasons without prior notice.