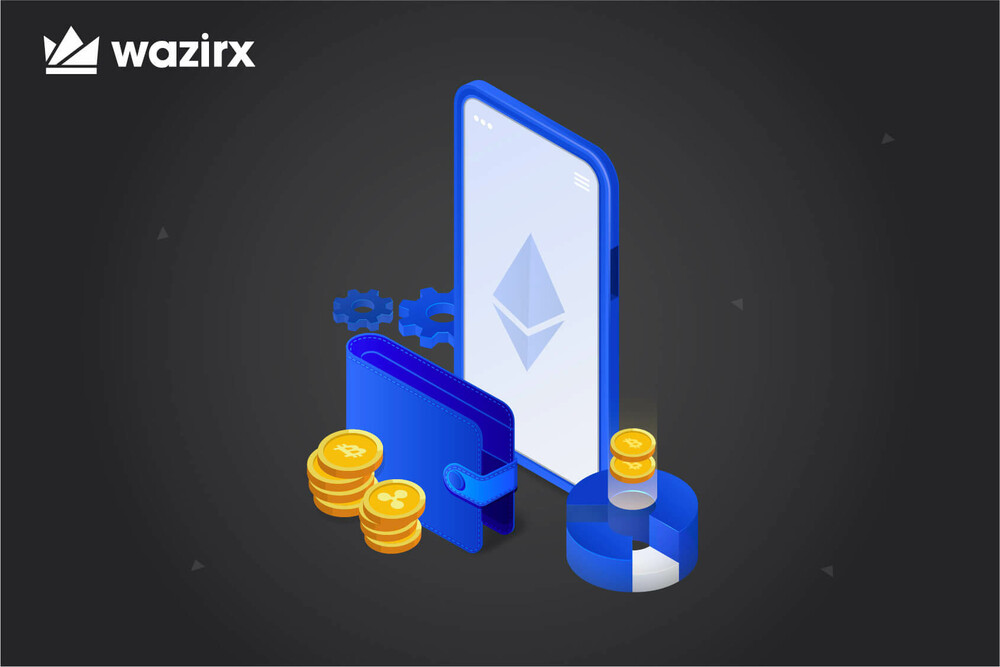 Note: This blog is written by an external blogger. The views and opinions expressed within this post belong solely to the author.
For centuries, the world of finance operated in a very centralized manner: central banks created money, banks assisted individuals in storing their money and obtaining loans, and significant financial institutions aided in the buying and selling of goods and investing in assets.
This system appeared to work for a long time, but it excluded certain sections of society.
Due to a lack of an address, homeless individuals often struggle to open bank accounts, impoverished people in remote regions often cannot access banking services, and those who do not have enough money to invest in costly stock may find themselves knocked out of the capital market.
Unbanked Masses
Despite numerous advancements in the world of banking, many individuals continue to be underserved in terms of financial products and services. According to the World Bank, over 1.7 billion people worldwide are unbanked, accounting for nearly one-third of the global population. This is due to various factors, including poverty, political instability, and a lack of access to financial services.
Another drawback of the existing system is that disadvantaged groups' access to financial services may be simply shut off at any time. Individuals who have spoken out against regulatory oppressions, such as in Nigeria, have had their bank accounts closed or frozen. Last year, Mastercard stated that it would halt transactions for a certain platform, thus cutting off thousands of workers from a regular source of revenue. A single policy adjustment in bank lending criteria can prevent millions of people from accessing key services.
But this unbanked population cannot be ignored in the future. The financial industry loses out on enormous amounts of capital and denies people what they need to exist in the world today.
Fortunately, these unbanked masses and other vulnerable individuals are discovering new methods to be served – through the use of cryptocurrencies and blockchain.
How is Crypto making a change?
There has been a surge in the use of cryptocurrency in recent years, and one of the reasons for this is because it provides financial services to everyone, regardless of status. Furthermore, because cryptocurrencies are not centralized, users are less likely to have their accounts frozen, cards revoked, and so on.
As a result, cryptocurrencies have lately emerged as a viable option for those facing restrictions from traditional financial institutions. Immediately after MasterCard discontinued its transaction services for the specific platform, the site stated that it would strategically accept cryptocurrencies as payment for its performers going forward. When Nigerian protestors' bank accounts were frozen in October 2020, crowdfunding efforts continued using cryptocurrencies.
These incidents convey a clear message: no one can be kept out of the financial ecosystem with cryptocurrencies. During the COVID-19 pandemic, there was significant growth in users investing in digital assets and DeFi platforms. Unlike traditional assets and platforms, they had extremely minimal entry hurdles, allowing users to buy assets with as little money as possible, with fewer limitations, and greater privacy. This occurred when traditional equities declined in value, prompting consumers to seek alternatives to safeguard their capital.
There is a misconception that cryptocurrency is most popular among young people wanting to make money from it. However, there is validity to the attractiveness of cryptocurrency to younger individuals who are more tech-savvy and may not have enough purchasing power to invest in more traditional funds.
In addition, there is also the advantage of being able to use the blockchain network with just a phone and an internet connection.  According to reports, the number of people with a mobile phone outweighs those with a bank account. Thus it provides further inclusivity.
Source: Mastercard
A more inclusive future?
Cryptocurrency will most definitely continue to grow in the coming years because it provides a degree of access to the financial ecosystem that just did not exist in the previous system. From servicing the unbanked to empowering disadvantaged groups, cryptocurrencies are quickly becoming a symbol of financial inclusion.
Disclaimer: Cryptocurrency is not a legal tender and is currently unregulated. Kindly ensure that you undertake sufficient risk assessment when trading cryptocurrencies as they are often subject to high price volatility. The information provided in this section doesn't represent any investment advice or WazirX's official position. WazirX reserves the right in its sole discretion to amend or change this blog post at any time and for any reasons without prior notice.