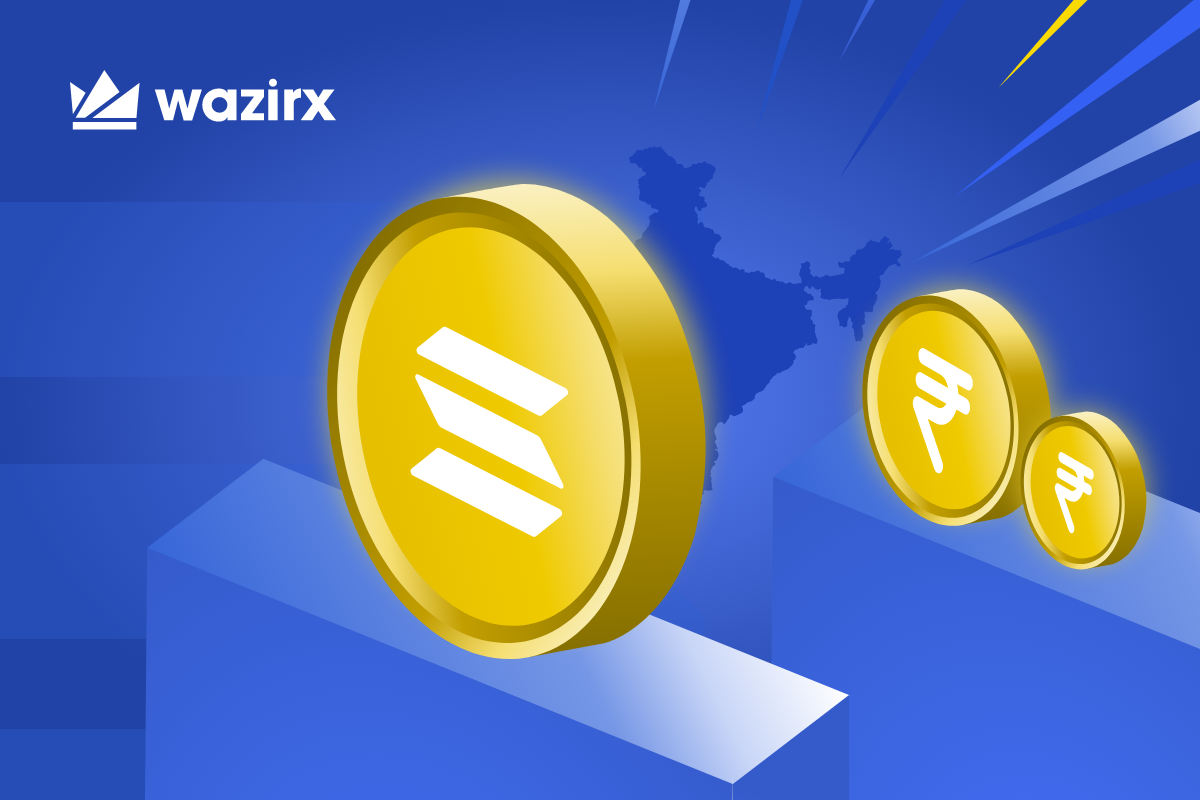 What is Solana?
Founded in 2017 as an open-source project, Solana is a Layer-1 blockchain platform designed with the objective of hosting decentralized, scalable applications. The blockchain was built by San Francisco-based Solana labs and is currently handled by the Solana foundation based in Geneva. SOL, the cryptocurrency which runs on the Solana blockchain, depicted by the ticker symbol SOL- soared as high as 12,000% in 2021. It has a market capitalization of over $11 billion and ranks 9th in the list of largest cryptocurrencies.
Solana is a proof-of-stake (PoS) blockchain that uses another consensus mechanism called Proof-of-History (PoH) in combination with PoS. The PoH consensus is proof for verifying order and passage of time between instances. It is also used to encode a trustless passage of time into a ledger.
PoS allows validators to verify the transactions considering how many tokens or coins they hold and stake, while PoH facilitates the timestamping and quick verification of those transactions.
Solana's architecture aims to show that a set of such software algorithms exists, which, when used in a combination to implement blockchains, obliterates software as a hindrance to performance, enabling transactions throughout to measure in proportion with network bandwidth.
Why buy Solana?
Crypto enthusiasts count Solana as Ethereum's biggest rival. Solana can process up to 50,000 transactions per second and charges substantially lower transaction fees than many rival blockchains. It displays a theoretical upper limit of 710,000 TPS on a standard gigabit(GB) network and 28.4 million TPS on a 40 GB network. Solana's architecture ticks all the three boxes of desirable attributes in a blockchain. It is scalable, secure, and decentralized.
Solana's market cap amounts to more than double the value of Terra and Avalanche. As on the date of writing this article, 1 Solana in INR amounts to ₹2,702.02. Great activity has been witnessed in Solana's on-chain data and derivatives market. Its TVL peaked in November 2021 and reached an all-time high of $15 billion. Since then, it has been on a steady decline but still has managed to be one of the best performing crypto projects in recent months.
Solana has also gained market share with Solanart, its own NFT marketplace, which runs on the network. Solana's minimum fees and high transaction speed play out as one of the biggest advantages for NFT enthusiasts.
How to Buy Solana Coins in India?
If you are wondering how to buy Solana coin in India, then WazirX can be your best choice. You can buy Solana coin in India via WazirX, India's most trusted cryptocurrency exchange, by following the few simple steps listed below:
#1 Sign Up on WazirX
To begin with, create an account on WazirX by clicking here.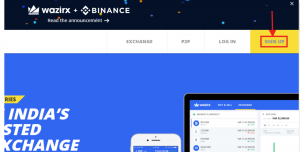 #2 Fill in the Required Details
Put in your email address and choose a secure password.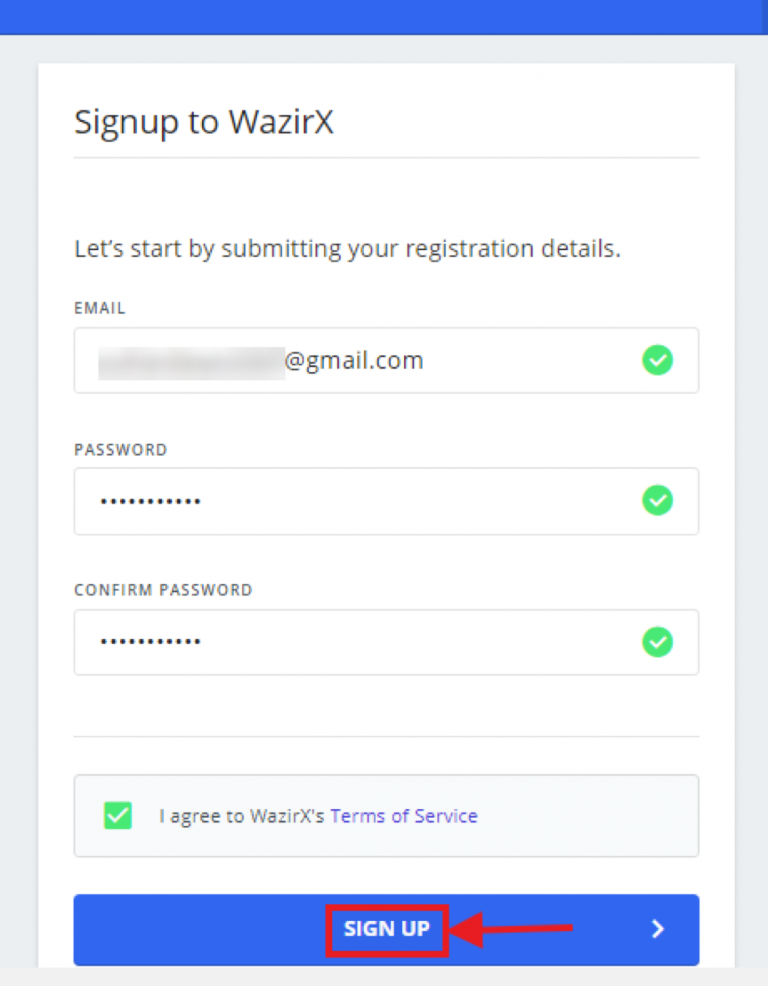 #3 Email Verification and Account Security Setup
Next, verify the email address by clicking on the verification link you received in your inbox. Following that, you have two options to ensure the security of your account – the authenticator app and mobile SMS.
Remember that the authenticator app is more secure than mobile SMS because there is a risk of delayed reception or SIM card hacking.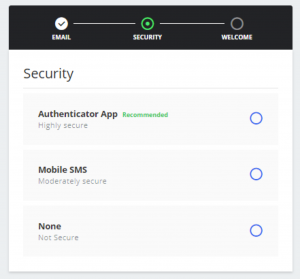 #4 Choose Your Country and Complete KYC
After selecting your country, complete the KYC process. Without completing your KYC, you can not trade peer-to-peer or withdraw funds on the WazirX app.
To complete your KYC, you need to submit the following details:
Your full name as it appears on your Aadhaar or any other ID proof
Your birth date as stated on your Aadhaar or any other ID proof
Your address as it appears on your Aadhaar any other ID proof
A scanned copy of the document
A selfie of yours to finish the procedure
And you are done creating your account! Within 24 to 48 hours, the account is usually validated.
Buy Solana on WazirX
WazirX allows you to check the Solana coin price in India before you proceed to buy Solana crypto via WazirX. Check Solana coin price in INR on WazirX here. You can buy Solana using USDT.
To buy USDT, you can use the WazirX P2P route. This is fast, secure, and free. Follow these simple steps to buy USDT and then your Solana crypto:
Log in to your WazirX account on the web/mobile app and select "P2P" from the "exchange" option.
Next, click on the 'Convert INR into USDT' option.
Add the INR price at which you want to purchase USDT. Next, add the number of USDT tokens you want to purchase and click on "BUY". Here, the minimum purchase should be 14.5 USDT.
Once you click on the buy button, WazirX will match you with sellers. However, if you wish to purchase the USDT from a specific seller, you can add the XID of that person and complete the transaction.
You need to select a preferred mode of payment next. UPI and IMPS mode are the two options available. Please note that IMPS linking is mandatory on the WazirX platform; however, UPI linking is optional.
Once you confirm and click on the message "YES, I WILL PAY', you will get 60 additional minutes to complete your payment. In case of non-payment, once confirmed, a minimum penalty of 10 USDT or 1.2% of trade will be levied. False confirmations can also cause your account to get locked.
Complete the payment as per the payment details on the screen (seller's bank/UPI details). Once the payment is complete, upload the payment proof and click on the checkbox "I HAVE PAID".
Once the seller confirms the receipt of payment, your order will be marked complete, and the USDT purchase will be reflected in your "funds".
Now you can use this newly acquired USDT balance to purchase Solana crypto on WazirX exchange. Go to the "exchange" option on the web/mobile app and select Solana crypto from the list of the tokens available in the USDT market. All price charts, order book data, and an order input form are visible on the right side of the screen.
Fill out the buy order form and click on buy Solana. Wait for some time. It will only be a short while before your order is executed. Once it's done, you will receive the Solana coins you purchased in your WazirX wallet.
Learn how to buy crypto safely and securely via WazirX P2P:
What is the future of Solana?
The Solana network is immensely popular, with numerous NFT and Defi projects being built on it. If the Solana platform continues to advance at the current pace, especially with the onset of web3, its price can hit the $260.06 mark. The Solana price prediction in INR indicates a price of 20,165 INR, making it reach its all-time high.
According to a crypto forecast portal, the Solana price in India might trade at around 21,773 INR ($280.80) by the end of 2022. Coin Price Forecast sees SOL prices skyrocketing to $676 by the end of 2023, which amounts to Solana's price in India at around 52,417 INR!

Considering Solana's current price, the technical indicators predict a bullish scenario for Solana. Along with the recent developments in decentralized finance, yield aggregators, online games, and NFT marketplaces, the Solana market has set a higher benchmark for its prices. The price predictions for the coming years reflect a positive sentiment.

Disclaimer: Cryptocurrency is not a legal tender and is currently unregulated. Kindly ensure that you undertake sufficient risk assessment when trading cryptocurrencies as they are often subject to high price volatility. The information provided in this section doesn't represent any investment advice or WazirX's official position. WazirX reserves the right in its sole discretion to amend or change this blog post at any time and for any reasons without prior notice.