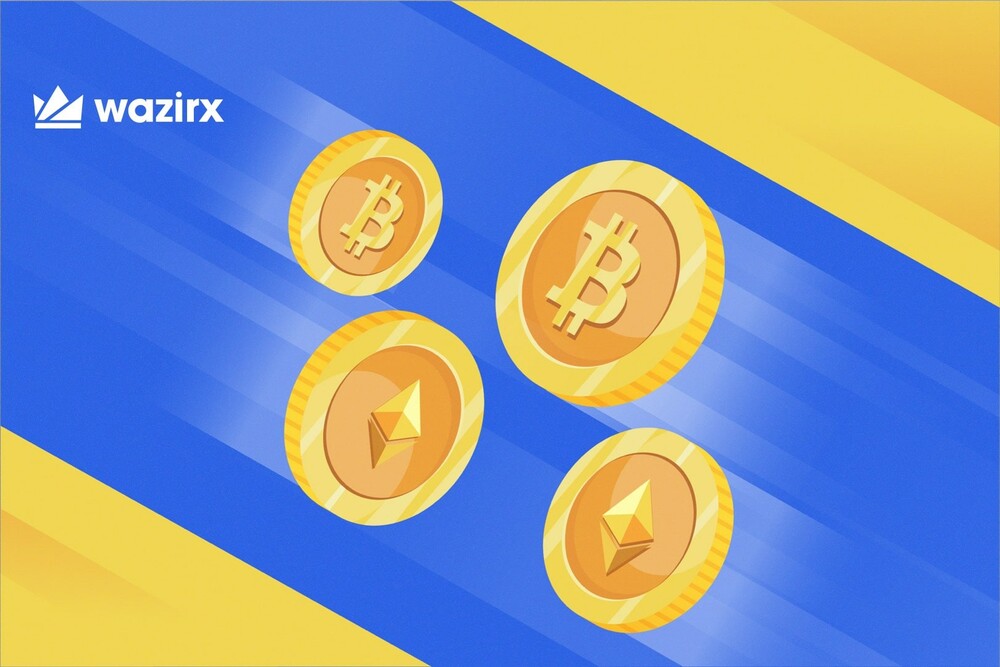 The year is 2008. In 2 different corners of the world, quiet revolutions are brewing, one of which roaringly broke into the Indian cricketing scene on 18th April 2008, with the advent of IPL, where cricketing heavyweights battled it all with a million eyes glued to their actions
8 months later and almost 6000 kilometres away, in Japan, a mysterious Satoshi Nakamoto sought to revolutionize finance, by decentralising it and intending to bypass traditional financial ways. Hence came another revolution-Bitcoin. 
12 years down, the sheer scale, popularity and interest that both commands are not a secret, haina? Volatile, nail-biting and unpredictable action -both IPL matches and the world of cryptocurrencies are more similar than we know. Here, fortunes can change in the blink of an eye! How you ask? Let the IPL mania guide you through that:
Bitcoin Mumbai
Bitcoin is the king of all cryptocurrencies and not just because it pioneered the whole idea. Look closely, and you will find that with a market dominance of about 42% and a market capitalization of almost 898 billion dollars, nobody comes close to this mammoth cryptocurrency!
Considered to be a solid store of value, almost at par with gold, bitcoin also doubles up as an effective payment method, a utility recently leveraged by El Salvador, thanks to its liquidity and unbound potential to bring the unbanked into the mainstream by creating accessible digital wallets independent of traditional banks
And when it comes to the king of all IPL teams, it's aamchi Mumbai! The five-time title winner and the current defending champion, Mumbai aces the winning rate at 58.1 %, winning 122 out of the 210 matches it has played till date. Like bitcoin, nobody comes close to the Rohit-Sharma led team that is on a winning spree for the last 2 years!
Ethereum Chennai
Despite Mumbai's formidable record, it is impossible to discount the veterans of Chennai, led by thala MSD and chinna thala Suresh Raina. While Dhoni remains one of the most successful IPL captains, winning 58% of the matches he helmed, the experienced Chennai side has also had 3 titular wins to its name, making it the second most successful team, with an overall win percentage of 59.68
Hmm, strong fundamentals, competitive advantage? Where have we heard that before? Make way for the not-so-chinna thala and the young hero of cryptocurrency, Ethereum. Dominating 18 percent of the space with 395 billion dollars worth of market capitalization, Ethereum, in a true sense, accelerated the cryptocurrency industry by becoming the hub of smart contracts, which are automatically enforceable minus the need of an intermediary and DApps (Decentralised Applications), which work just like normal applications, albeit on blockchain.
Notably, the application of smart contracts is endless, especially when it comes to positively transforming lending, borrowing, insurance and in general, the universe of buying and selling. Phew!
Cardano Rajasthan
At first, Cardano will seem just like any other usual cryptocurrency-allowing transactions in its native ADA and building scalable, smart applications, but there's more to the third-largest cryptocurrency in the world that has a market cap of 75.8 billion dollars! Aiming to solve the onerous energy consumption issues that haunt the mining of bitcoin and ethereum, Cardano offers steadfastness and sustainability.
Take a look at Rajasthan Royals, the underdogs of IPL 2021. A treasure trove of new-found, young talent like Chetan Sakariya, Sanju Samson, Rahul Tewatia and Riyan Parag who managed to wow us all, it is no surprise that the team managed to find a spot in the top 5, just like its crypto counterpart in IPL 2021. With a total win percentage of 48. 24, both Cardano and Rajasthan Royals are something to look out for!
Delhi Solana
Topping the IPL 2021 table with 12 points, Delhi Capitals made a fiery start in this tournament, storming its way to the top. A young team, Delhi has certainly captured the imagination of everyone this time around!
And so did Solana, which has jumped almost 2,300% since the year started, with its lightning-fast processing of almost 50,000 transactions per second, with each transaction costing less than a dollar. In contrast, Ethereum formerly had a speed of just processing 15-45 transactions per second. While both platforms saw a surge in the light of the growing craze around NFTs, Solana is lauded for its speed without compromising the fundamental ability of decentralization
And finally, WRX Bangalore!

Hold on, with the highest run-getter in IPL history (6076 runs), Virat Kohli leading the team and Chris Gayle, who holds the record for both highest score ever (175*) and most sixes (357), there is no scoping out this formidable team. With a win rate of 46 percent, RCB also holds the record for setting the highest totals in IPL ( 263/5 in 2013, 24/3 in 2016), along with going strong in IPL 2021, ranking third.
And just like that, WRX, WazirX's native coin, comes with a host of possibilities-from paying the lowest transaction fees on cryptocurrency transactions to making gains via peer-to-peer trading on the platform to buying NFTs, the token stands strong globally at rank 117, with an endless scope of growth and a potential win!
What are you waiting for? Get glued to your screens cheering for your favourite IPL team and take your first step in the world of cryptocurrency!
Disclaimer: Cryptocurrency is not a legal tender and is currently unregulated. Kindly ensure that you undertake sufficient risk assessment when trading cryptocurrencies as they are often subject to high price volatility. The information provided in this section doesn't represent any investment advice or WazirX's official position. WazirX reserves the right in its sole discretion to amend or change this blog post at any time and for any reasons without prior notice.