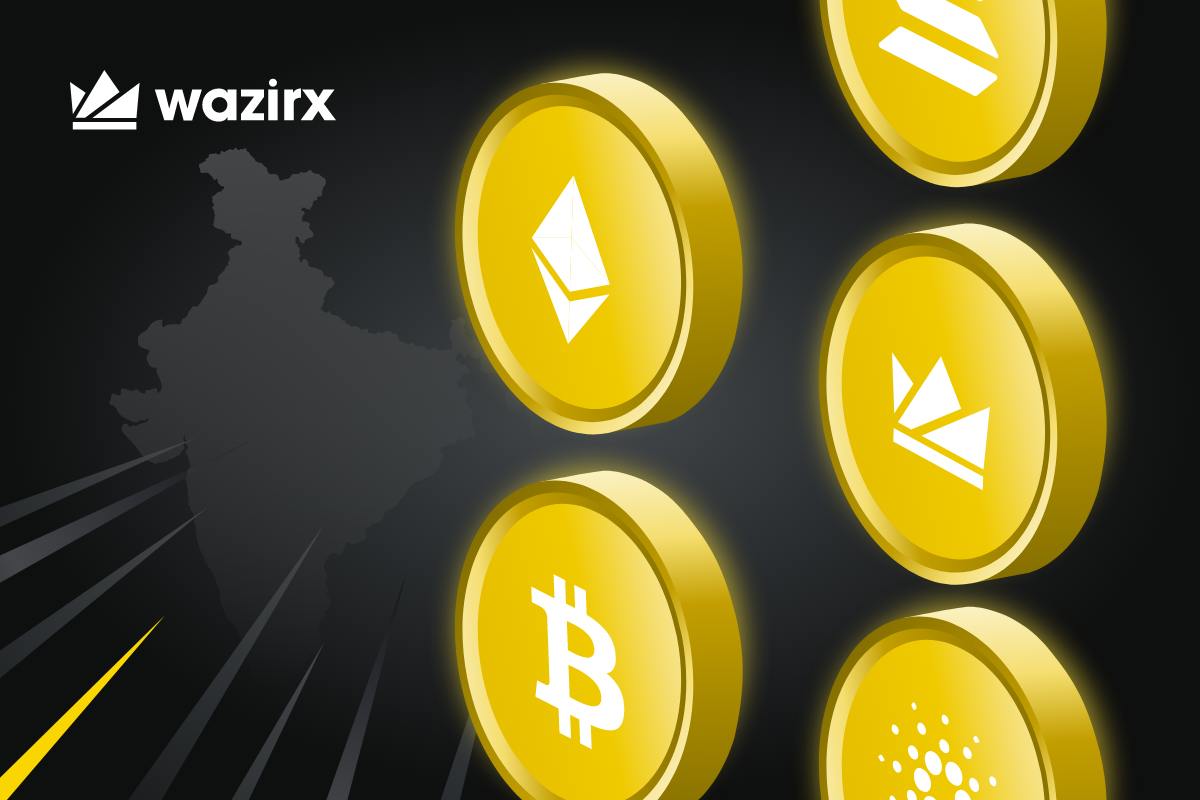 Note: This blog is written by an external blogger. The views and opinions expressed within this post belong solely to the author.
A major part of 2022 has seen the Crypto industry going down due to Crypto Winter. Whatever the situation, the Crypto space's condition is expected to improve as we are at the end of the year. Many investors have been eyeing the potential Crypto projects in which they can invest, and they have the potential to explode in 2023. Are you also someone who is waiting for a list of top Crypto projects that can boom in 2023?
We did a little digging for you and made a list of the top 5 Crypto projects you can buy in 2022.
Top Crypto projects of 2022
Looking at the volatility of the Crypto space, it is difficult to learn which projects can succeed or will see a downtrend in their prices. However, looking at the way some investors and industry experts have accepted the following Crypto projects, they have the potential to explode in the upcoming year, and you can invest in them in 2022.
Each project has features that make them unique and investment-worthy, and they surely deserve your attention. Have a look at the list and then decide for yourself:
#1 Cosmos (ATOM)
In the blockchain industry, interoperability has long been a challenge.
Currently, the majority of blockchains function as closed ecosystems with little to no communication with other platforms. This reduces their utility because it makes it impossible for developers to leverage the distinctive characteristics of several blockchains into their dApps.
Since popular dApps are pushed to deploy on various chains, and users are forced to get familiar with multiple blockchains and wallets to access their favorite dApps, it also causes a significant deal of redundancy and friction for end-users.
With the help of its own cross-chain message forwarding and inter-blockchain communication protocols, Cosmos hopes to put an end to this by enabling an interchain landscape of products and services.
One of the toughest challenges in the blockchain industry is what Cosmos is addressing. If it succeeds, it might be the finest crypto to invest in in the future since the ATOM token has plenty of rails that provide value to ATOM holders. This includes on-chain governance, regular airdrops, and staking costs.
You can buy Cosmos (ATOM) here.
#2 Polkadot (DOT)
A distinct PoS coin, Polkadot (DOT), aims to facilitate interoperability between blockchains. Its protocol is created to link oracles and blockchains with and without permission, enabling systems to collaborate under one roof. The relay chain, which supports the interoperability of multiple networks, is the fundamental element of Polkadot. Additionally, it enables parachains, which are parallel blockchains with their own native coins for particular use cases.
Polkadot differs from Ethereum; rather than only developing dApps on Polkadot, the developers can create their own blockchains while utilizing the security that Polkadot's chain already provides. Developers using Ethereum can create new blockchains but must also create their own security mechanisms. This can leave new and smaller projects vulnerable to attack, as the larger a blockchain is, the more security it has. In Polkadot, this concept is referred to as shared security.
You can buy Polkadot (DOT) here.
#3 The Sandbox (SAND)
Sandbox is one of the most well-known metaverse cryptos. The Sandbox, based on the Ethereum blockchain and has a DAO architecture, is a virtual environment similar to Decentraland.
The SAND virtual token, the Sandbox's original currency, is shifted to Polygon's layer 2 solutions, which are renowned for their quick processing times and lower transaction costs.
To put it simply, the Sandbox is a virtual space where users from all over the world can easily create, own, and sell their game experiences using the SAND Token on the Ethereum Blockchain. Players can create virtual assets in the form of Non-Fungible Tokens (NFTs), upload them to the market, and use them in games made by well-known creators.
You can buy The Sandbox (SAND) here.
#4 Chainlink (LINK)
One of the greatest cryptos you can pick to invest in is Chainlink (LINK), especially if you plan to hold it for the long term. For investors, Chainlink may not immediately catch your attention or be the most interesting asset on the market, but it's worth investing in.
In order to provide critical information to on-chain projects, the project enables blockchains to interact with off-chain data sources. Aave is only one of the significant projects that already use Chainlink, and its adoption rate is still growing.
Chainlink might be the most significant long-term crypto on the market because it offers a vital service to the crypto sector and will probably keep performing well in the future.
You can buy Chainlink (LINK) here.
#5 Solana (SOL)
Solana is a blockchain platform founded in 2017 and intended to support decentralized applications (dApps). Solana is often known as an "Ethereum killer," and it processes many more transactions per second than Ethereum. In comparison to Ethereum, it also has reduced transaction fees.
Solana uses smart contracts, which are necessary for running cutting-edge applications like decentralized finance (DeFi) and non-fungible tokens (NFTs).
Solana (SOL) is the name of the crypto that operates on the Solana blockchain (SOL). Its cost has significantly increased since it was first introduced. However, you should consider investing in this project, as its price has increased in the past and is likely to do so again in the near future.
You can buy Solana (SOL) here.
Conclusion
We have witnessed a roller-coaster ride in the Crypto industry this year. However, despite major Crypto companies going bankrupt and major projects seeing their prices drop, there are still plenty of promising projects that could prove to be a better investment for investors.
Our top five picks for this year are expected to have immense growth potential and can be a good investment. We have mentioned multiple projects, and there is something for everyone on the list. So make sure to check them out and invest before 2022 ends. But always remember, before making any investment decisions, do your own research.

Disclaimer: Cryptocurrency is not a legal tender and is currently unregulated. Kindly ensure that you undertake sufficient risk assessment when trading cryptocurrencies as they are often subject to high price volatility. The information provided in this section doesn't represent any investment advice or WazirX's official position. WazirX reserves the right in its sole discretion to amend or change this blog post at any time and for any reasons without prior notice.