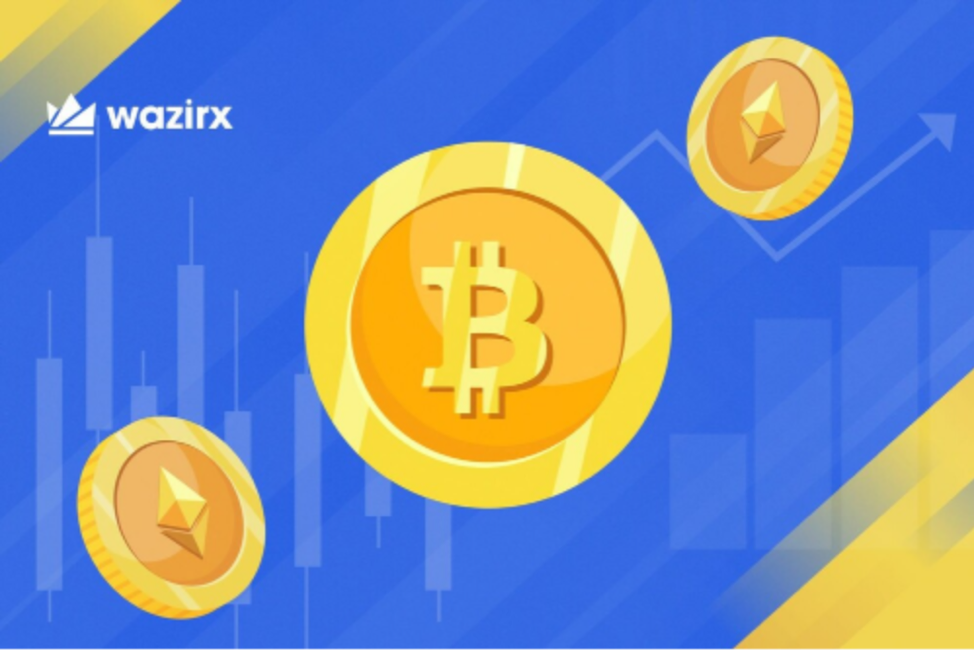 Opportunities that involve cross-chain and multi-chains have been incredibly popular among users and investors. Furthermore, with a growing Web3 ecosystem, a cross-chain activity that was once challenging has become much simpler. A significant player in this movement is Ankr; it is designed for users looking for an efficient method of interacting with multiple blockchains.
In this article, let's learn more about Ankr Crypto and how you can buy them in India.
Introduction to Ankr
All technologies are supported by infrastructure, and Ankr's founders aimed to provide the foundation for Web 3.0 and Crypto.
Ankr is a distributed blockchain platform that lowers the risk of centralization by using unused and idle computing power from devices and data sources. In general, the entire system is often shut down if one vital data or power source fails. Ankr seeks to solve this issue.
The company focuses on creating and implementing highly scalable DApps using decentralized frameworks, protocols, and ecosystem communities that are already present. They are using infrastructure services and cloud computing to accomplish this.
Ankr provides nodes and verifies transactions for other blockchains using this idle computing power. Owners of this idle computing energy, which runs the entire Ankr system, can monetize their surplus and be paid in Ankr tokens, which they can either keep or swap for other types of currency.
Across the Ankr platform, Ankr coin, the native Crypto of Ankr, is used as a mode of payment.
What is unique about Ankr?
Although not the only DLT project aiming to decentralize the internet and advance Web3, Ankr is undoubtedly one of the most well-known names in the DeFi community. Ankr is a unique project that promotes the growth of a decentralized, highly secure, and more private internet as a result. Ankr uniquely uses the Intel SGX. This technology is the system's primary component; it enables dApps to run on the hardware system. Ankr will then be able to provide businesses and developers with cost-efficient solutions.
Ankr offers practical solutions for developers, stakeholders, and other network users as a unique project.
How does Ankr work?
The two primary functions of Ankr's product offerings are as follows:
Node Infrastructure
Ankr is clear that not every user has the financial or technical capabilities to set up a node from scratch or take part in the Proof of Stake blockchain's validation process. Ankr streamlines the process for individuals or developers across hundreds of blockchains, whether they want to build a full node holding the chain's complete information or a validator node storing simply the current status of the chain.
In addition to reducing the complexity of node setup, Ankr monitors the node's performance to ensure that users' staked funds are not lost due to dishonesty or downtime.
By facilitating the implementation of decentralized applications (dApps) via its Application Programming Interface (API) simpler, Ankr has also tried to accelerate the adoption of Web3. Developers may access dozens of top blockchain platforms, such as Ethereum, Polygon, and Polkadot, thanks to Ankr's architecture without having to go through extensive documentation. Ankr's API solutions should expedite implementation timelines and give dApps access to more up-to-date and accurate data.
StakeFi
Additionally, Ankr makes the onboarding process easier for people who want to stake tokens on different blockchains and supports transaction validation. For instance, staking 32 ETH is necessary in addition to having the technical know-how to set up and maintain a node to become a validator for the Ethereum 2.0 blockchain.
Individuals can invest as little as 0.5 ETH using Ankr's StakeFi, and their stake will be automatically directed to the pools with the highest yield. Users don't need to lock their funds on another platform because it is non-custodial, allowing them to maintain their assets in their wallets. Users gain additional prizes and aETH (a synthetic token on the Ankr platform that replicates the value of ETH), which can be used to access Decentralized Finance (DeFi) applications and protocols in exchange.
How to buy Ankr coins in India?
Following a few simple steps, you can buy Ankr tokens in India via WazirX, India's most trusted and widely used Crypto exchange.
Now, you can buy Ankr tokens using P2P trade. Here are all your questions answered about P2P.
Step 1: Sign-Up on WazirX
To start trading the Ankr token, you should first create your account by signing up on the WazirX platform. Or you can directly Log-in if you already have an account with WazirX.
Here's a guide explaining how to open an account on WazirX.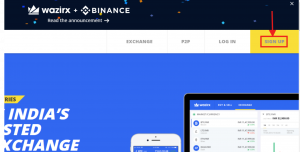 Step 2: Verify your email account and set up your account security.
The following step is to verify your email address. After signing up, you'll receive a verification link on the email address by which you've just created your account.
On clicking on the link, you'll have two options to assure the security of your account – the authenticator app and mobile SMS (as shown in the image below)
Note: The authenticator app is a more secure way to stay safe when compared to mobile SMS because there's a risk of delayed reception or SIM card hacking.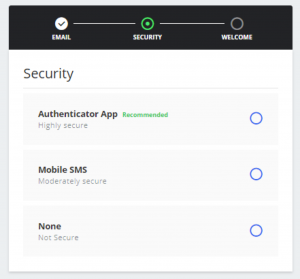 Step 3: Complete the KYC.
After selecting the appropriate country, complete the KYC process.
Note: Without completing your KYC, you will be unable to trade P2P or withdraw funds on the WazirX app.
Step 4: Add funds to your WazirX account through P2P.
After linking your bank account to your WazirX account, you can buy USDT through P2P to the WazirX wallet. The USDT will work as funds to buy other coins.
Step 5: Buy Ankr on WazirX
You can purchase Ankr tokens using P2P trade through WazirX. Check the Ankr to USDT here. 
After logging in to your WazirX account, you can select USDT from the "Exchange" tab. You can see all the price charts, order book data, and an order input form on the right side of the screen.
Click "Buy" after entering the amount and checking the total USDT amount to be paid.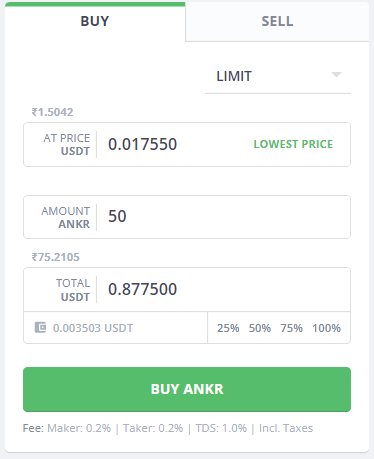 Your order will be placed according to the price you have input. A seller willing to sell at a price will be notified, and then you can exchange the tokens using P2P.
It might take a few minutes for the order to be completed, but as soon as it is executed, you will receive the Ankr coins you purchased in your WazirX wallet.
Happy Trading!

Disclaimer: Cryptocurrency is not a legal tender and is currently unregulated. Kindly ensure that you undertake sufficient risk assessment when trading cryptocurrencies as they are often subject to high price volatility. The information provided in this section doesn't represent any investment advice or WazirX's official position. WazirX reserves the right in its sole discretion to amend or change this blog post at any time and for any reasons without prior notice.