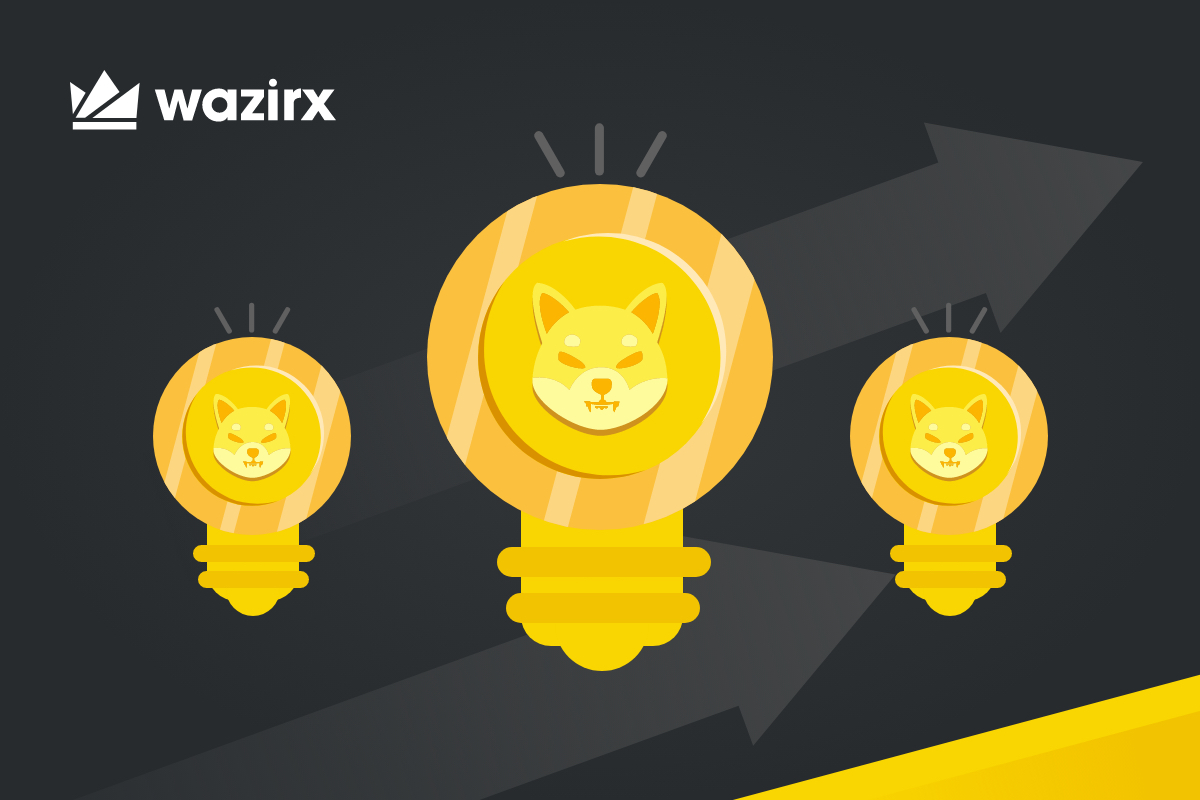 Note: This blog is written by an external blogger. The views and opinions expressed within this post belong solely to the author.
The 'DogeCoin killer,' Shiba Inu, came into existence in August 2020. An anonymous group calling themselves 'Ryoshi' birthed it as a meme-coin. An ERC-20 token based on Ethereum, Shiba Inu, was developed and hosted on the Ethereum blockchain rather than its own.
According to the Shiba Inu white paper, or "woof paper," Ryoshi chose Ethereum as the platform for Shiba Inu because it is "already safe and well-established."
However, the simplicity with which an individual can start a project on the Ethereum blockchain means that undeveloped coins can be put into circulation at a little cost to a developer. Here are some interesting facts related to the coin:
When fans of Shiba Inu tried to uncover the mysterious identity of Ryoshi, they were faced with a bombshell – Ryoshi didn't own any Shiba Inu coin! Instead, the mystery group had given around 50% of Shibu tokens to Vitalik Buterin, Ethereum's Co-Founder. Recently, he burned 90% of them as a claim not to be a "locus of power."
Elon Musk, who often decides the fate of each crypto coin by his tweets, helped push up Shiba Inu when he shared a picture of his pup, the Shibu Dog, the coin's namesake. Not surprisingly, once he revealed he didn't own any, the coin fell from its record high.
Shiba Inu has a market cap of $19.4 billion as of 29 December 2021. The token's price grew by almost 950% from September '21 to October '21!
With prices as low as ₹0.002828, investing in Shiba Inu is slowly becoming a hot topic for investors across the globe. Between such an affordable price and increasing approval, what are the things one could keep in mind while investing in the meme coin?
5 Investment Tips for Shiba Inu in India
#1 Don't Forget to Research
The thumb rule before diving into any cryptocurrency is to research it thoroughly. Shiba Inu is one of the Altcoins – the multitude of coins apart from Bitcoin.
While crypto, in general, is extremely volatile, altcoins are considered to be even riskier due to several associated risks and their correlation with Bitcoin.
There are numerous primers on blockchain technology written for non-technologists. Once you've decided on a cryptocurrency (or multiple cryptocurrencies) to invest in, investigate how those tokens utilize blockchain technology and whether they provide any features that set them apart from the competition.
When selecting a cryptocurrency for investment, read the white paper for the project. Study the technical analysis of the coin and price history offered by many experts online.
Shiba Inu is undoubtedly a highly volatile coin without any robust roadmap, but it still holds features such as smart contract capabilities, non-fungible tokens, and liquidity mining options. AMC Movie Theaters would soon start accepting Shiba Inu as payment.
Interested individuals should be wary and develop a fair idea before investing in meme coins whose reputation is built on publicity, influencer support, and community backing alone.
#2 Go for Short Term Investment
The spectacular profits of the Shiba Inu may encourage you to invest, but it's crucial to keep your eyes on the price. Go short-term for Shiba Inu to earn speculative profits until you aren't sure of its long-term prospects. Don't play your investment on 'hope'; follow numbers.
Alternatively, any investment that promises to make a lot of money in a short period is a dangerous decision, and there are plenty of alternative possibilities that could be a better fit for your portfolio.
#3 Avoid FOMO
Don't let FOMO, or the Fear of Missing Out, rule your mind while investing in crypto.
The hype surrounding most meme coins like Shiba Inu carries the potential of driving retail investors into a death trap. Just because your buddies are investing in an altcoin that is currently surging like wildfire, do not feel the need to dive in before taking proper precautions.
Prices of Shiba Inu in past times have been influenced by tweets, rumours of being in Robinhood ( a US-based trading platform), and a large number of people investing in the coin.
Considering the extremely low price, the highly speculative and volatile market of the meme coin, let the veterans play the investing game in meme coins. New investors are better off with fundamentally sound cryptocurrencies. If you are bent on investing in Shiba Inu, act rational and go slow.
#4 Start Small
It's a good idea to start small. Starting small might be an advantage rather than a barrier with the appropriate strategy. Shiba Inu Coin is extremely inexpensive, making it an enticing investment alternative.
However, as a beginner, you should not expect to make a huge profit once the coin reaches its peak.
Don't be swayed by the sudden extreme jumps. Making informed decisions is crucial in the ever-changing market. It is not advisable to invest more than you can afford in the early stages.
#5 Make Shiba part of your Portfolio
While investing in cryptocurrencies is still a risky venture, those with the clearest fundamentals are more likely to thrive in the long run. Shiba Inu's enormous gains may make it an attractive investment, but it's critical to keep an eye on the future.
It is important to diversify your portfolio as investing in a single asset can put your funds in a very vulnerable situation, especially if it's a meme coin like Shiba Inu. You can diversify your portfolio by industry, time, or investing in different types of cryptocurrencies to reduce the overall risk.
Shiba Inu investment does have its own set of dangers. The coin lacks innovation, faces overwhelming competition from mainstream players in its principal function, and does not run on an independent blockchain to aid in platform upgrades to fulfil user requests.
To stay informed about your next move in such a busy industry, you must keep up with market trends.
It would be advisable to take a step back and think before hopping on the Shiba Inu train. Do not gamble with your funds. Be patient and reap timely benefits.
Looking for a platform to invest your funds securely in crypto, head over to WazirX to become a part of India's largest crypto community.

Disclaimer: Cryptocurrency is not a legal tender and is currently unregulated. Kindly ensure that you undertake sufficient risk assessment when trading cryptocurrencies as they are often subject to high price volatility. The information provided in this section doesn't represent any investment advice or WazirX's official position. WazirX reserves the right in its sole discretion to amend or change this blog post at any time and for any reasons without prior notice.