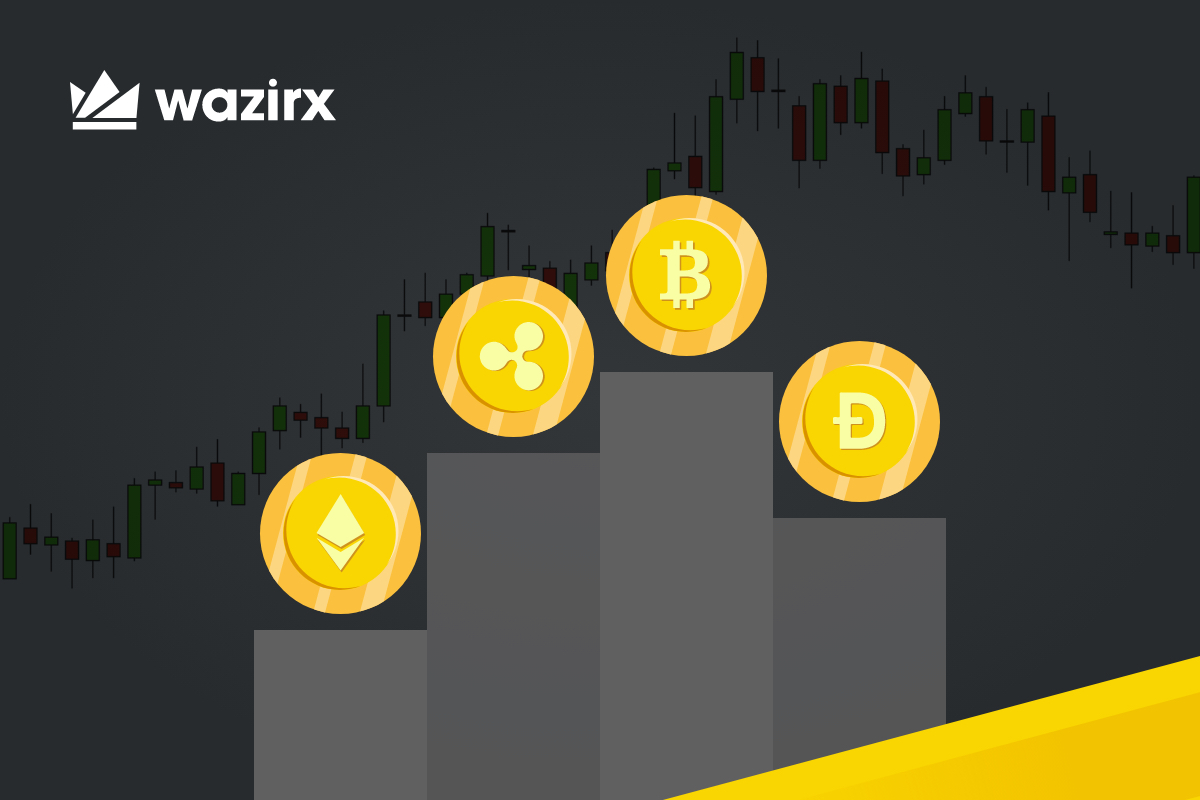 Note: This blog is written by an external blogger. The views and opinions expressed within this post belong solely to the author.
The crypto market has taken India by storm this year. With how big a year 2021 has been for cryptocurrencies, investors are already looking forward to the next cryptocurrency to invest in 2022.
The world's largest cryptocurrency made investors rich when its prices crossed $60,000, considering it had started at a meagre $0.09 a decade ago. Although Bitcoin was the first virtual currency introduced worldwide, it directly led to the launch of many others, many of which have been seen as the fastest-growing cryptocurrencies lately. In other words, while Bitcoin remains one of the most talked-about virtual assets, several altcoins have also performed off the charts well.
Although the markets are unpredictable, the velocity with which crypto has gained followers cements the idea that crypto trading is certainly not a passing fad. Cryptocurrencies have earned the title of a store of value globally. A wide range of distinguished organizations and platforms now accept them as a mode of payment transactions.
Trending Cryptocurrency to Buy in India (2022)
As the world sees the continuing rise of crypto markets, it wonders about the best long-term crypto investments to go for next year. With the onset of the new year, here are some of the fastest-growing cryptocurrencies to invest in 2022 in India that are anticipated to have what it takes to make it big.
#1. Ethereum (ETH):
As the second-largest crypto by market value, it is liked for its smart contracts feature. Ethereum is predicted to take the market by storm in 2022. Ethereum is set for a significant upgrade that may be its biggest yet- Ethereum 2.0. Ethereum 2.0 is a solution for all the things bugging ETH investors.
At present, this blockchain processes roughly 13 transactions per second; however, post-upgrade, it may process as many as 1000s. This is due to 2 new developments- the Proof-of-stake (PoS) validation method and the addition of shard chains. This year, it experienced incredible growth, and it remains one of the best long-term crypto investments.
#2. Bitcoin (BTC):
Like it or not, Bitcoin is still crypto to buy.2021 has been an excellent year for Bitcoin. With its market cap at an all-time high, Bitcoin crossed the $68,000 mark in November 2021.
Billed as Digital Gold, it continues to hold the title of India's (and the world's) favorite cryptocurrency. Its tech has inspired many new crypto developments, and its value continues to encourage investment in altcoins. As states have started to legalize the status of Bitcoins as a means of payment, Bitcoin continues to be the hottest cryptocurrency to invest in 2022.
#3. Tether (USDT):
Tether, unlike other cryptos, is a stablecoin. It is backed by fiat currency like the U.S. Dollar. As the name suggests, the virtual currency is 'tethered' to the dollar's value. This makes it a minimal volatility stablecoin as it doesn't face many fluctuations, thus making it a stable cryptocurrency to have for quick entries and exits into altcoins.
In other words, it can be used as an intermediary virtual currency, enabling investors to sell one cryptocurrency, acquire Tether Tokens, and further sell those tokens to buy a third cryptocurrency. Or, it could just be used to hold profits while planning investments. This unique quality makes it the ideal cryptocurrency to invest in.
#4. Polkadot (DOT):
Polkadot is not just limited to tokens; it allows blockchain transactions of any asset or data across various blockchains. One of the major peeves for crypto investors is that each cryptocurrency operates independently, without permitting sharing of information or token transfers from one to the other.
Polkadot involves the main network- the relay chain and the parachains that run parallel, through which they connect to other blockchains. This technology offers unparalleled economic scalability, and it could be one of the next cryptocurrencies to invest in 2022.
#5. Tron (TRX):
Tron was developed over the Ethereum platform and has been gaining traction rather swiftly. One of the primary reasons for such tremendous growth is Tron's blockchain tech-based decentralized operating system. This system enables Tron to host several decentralized apps (DApps).
Tron wants to distribute digital tokens by having its tokens be used by the masses to directly connect to content creators- app stores, music, or video streaming. Distributed file sharing and direct transfers could make content available at a reduced price. Moreover, the market crash had a close to no impact on it compared to other cryptocurrencies, which brings it among the best long-term crypto investments.
#6. SHIBA INU (SHIB):
SHIBA INU is a meme coin based on the Ethereum blockchain. Named after a Japanese breed of hunting dogs, SHIBA INU was launched in August 2020 as a meme coin. However, it rose to fame when Ethereum founder Vitalik Buterin donated about a billion dollars worth of SHIB towards India's COVID Crypto Relief Fund in May 2021. This has made SHIB one of India's best and favorite tokens to invest in.
#7. Dogecoin (DOGE):
Known as the first dog coin and the first meme coin, Dogecoin was created by Jackson Palmer and Billy Palmer as a joke in 2013. They were software engineers who wanted to jest about the wild speculation involved in the crypto market. DOGE currently ranks among the top ten in the cryptos market as one of the most valuable tokens. With Elon Musk as the unofficial ambassador, it falls under one of the fastest-growing technologies, and it is a crypto that is predicted to grow even more in the coming year.
Conclusion
The exponential growth and entry of cryptocurrencies into global financial markets have not gone unnoticed by the world, as no other investment asset class has seen as much growth or market attention. Despite the relative ambivalence surrounding its future, India's adoption of cryptocurrencies has gained steam. With the end of 2021, investors have been attempting to decipher the best long-term crypto investment strategies and use this opportunity to diversify their investment portfolio.

Disclaimer: Cryptocurrency is not a legal tender and is currently unregulated. Kindly ensure that you undertake sufficient risk assessment when trading cryptocurrencies as they are often subject to high price volatility. The information provided in this section doesn't represent any investment advice or WazirX's official position. WazirX reserves the right in its sole discretion to amend or change this blog post at any time and for any reasons without prior notice.