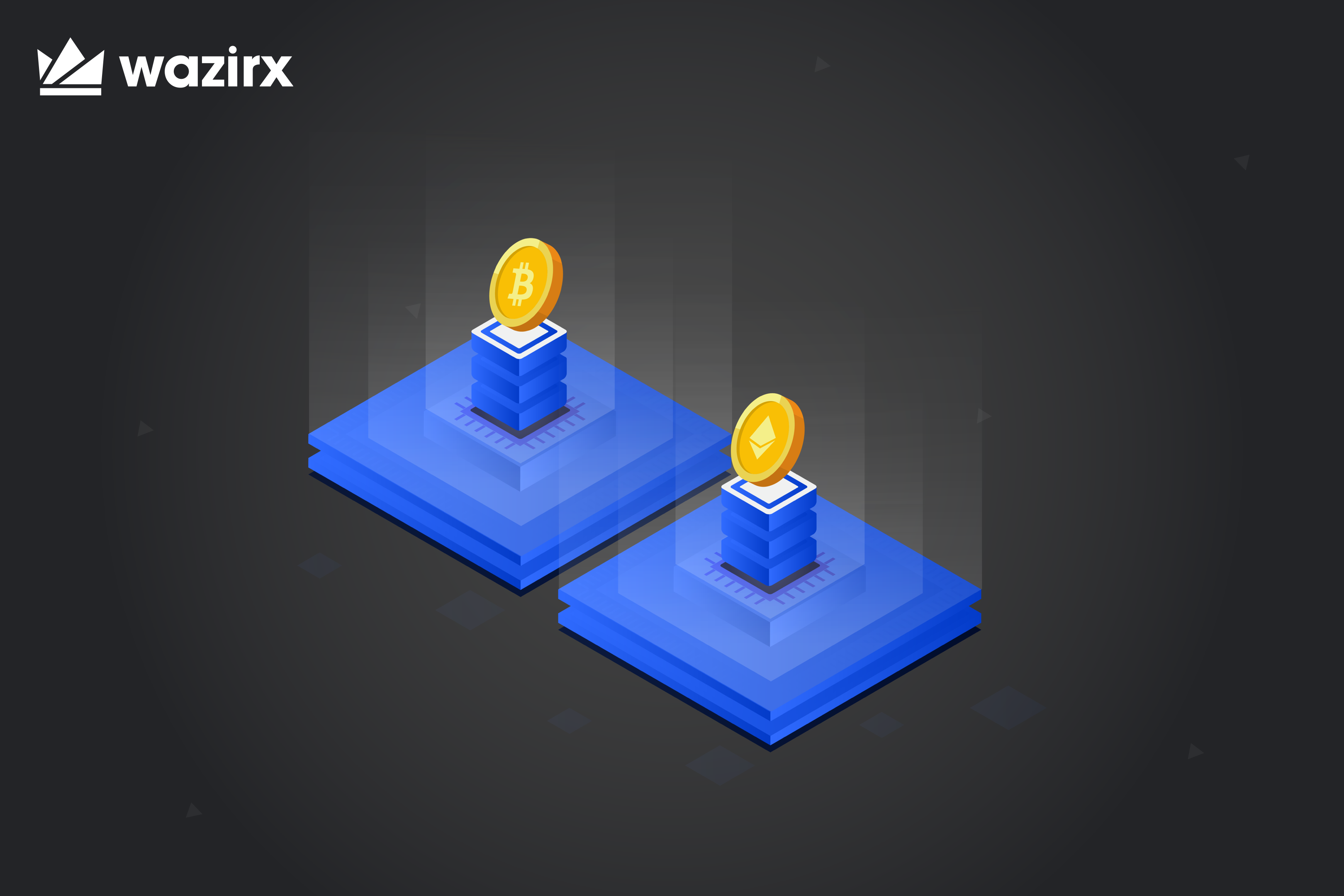 What is the future of crypto in India?
The future of cryptocurrency in India is a complex issue. Although the government of India has not officially banned cryptocurrencies, the Reserve Bank of India (RBI) initially prohibited banks and other regulated companies from supporting cryptocurrency transactions in 2018. This was later overruled by the Supreme Court in 2020, resulting in a meteoric rise in crypto use in India.
While the Indian government has indicated that a comprehensive ban on cryptocurrencies would not be implemented, several speculators believe that India may soon ban cryptocurrencies by passing the Cryptocurrency and Regulation of Official Digital Currency Bill, 2021. Whether the bill will support cryptocurrency through effective regulations or whether there would be an outright ban remains to be known. Until then, the future of cryptocurrency in India is uncertain.
However, the https://rbi.org.in/Scripts/NotificationUser.aspx?Id=12103&Mode=0
This came out after many prominent banks in the country were cautioning people against dealing with cryptocurrency, even suggesting that their accounts will be blocked if they did the same.
Is Cryptocurrency legal in India?
With more than 10 million active bitcoin investors in India, bitcoin and crypto transactions are unquestionably legal. Anyone can purchase, sell, or exchange cryptocurrencies under current legislation. They are, however, unregulated, as the Indian government is still considering its options on cryptocurrency, and there is no regulatory framework in place for digital currencies. On the other hand, several crypto exchanges have not only self-regulated in compliance with KYC standards and enforced these for their users, but they have also aided the government in evaluating its possibilities for establishing crypto in India.
Is it safe to invest in Cryptocurrency?
Cryptocurrency does have risks of market volatility and loss for investors, but this is because cryptocurrencies are largely unregulated. Due to the decentralized and public nature of its distributed ledger technology, the very foundation of cryptocurrencies, which is built on blockchain technology, is inherently secure. Every transaction, therefore, not only has a highly secure encryption process, but they're also untraceable. As a result, Bitcoin and other crypto transactions are far more secure than online banking, money transfers through digital wallets, or peer-to-peer payment platforms.
Can I convert Bitcoin to cash in India?
Yes, you can convert Bitcoin to Cash in India. India provides one of the most profitable Bitcoin trading opportunities for Bitcoiners all over the world. If you play your card right, you can easily earn a fortune. Here's how you can convert Bitcoin to cash in India.
Register yourself on any prominent crypto exchange which lists the BTC/INR trading pair. WazirX is the most prominent crypto exchange in India and lets you convert your Bitcoin to fiat currency quite easily.
Transfer your Bitcoin to the wallet of the exchange you've chosen
Once you've transferred, go to the trading page of the exchange platform and search for BITC/INR trading pairs. Enter details on the amount and rate at which you want to sell your Bitcoin and click on the "Sell" button
After you've sold it, you can withdraw INR to your bank account, and the process is done.
Which Cryptocurrency will grow the most in 2021?
Although Bitcoin has consistently dominated the crypto market for over a decade now, several other cryptocurrencies, such as Ethereum, Litecoin, etc., have seen immense growth. Even joke coins like Dogecoin have become wildly prominent. Here are the top 5 cryptocurrencies which will see maximum growth in 2021.
Shiba Inu – Market capitalisation: US$3,649,389,694
Litecoin – Market capitalisation: US$12,410,135,324
Ethereum – Market capitalisation: US$309,432,651,165
Polkadot – Market capitalisation: US$21,294,339,566
Matic (Polygon) – Market capitalisation: US$11,987,763,132
Is Bitcoin taxable in India?
Yes, crypto gains are taxable in India. Income from any source is included under the Income Tax Act of 1961, and if a service is not specifically exempted, it is taxable under the Goods and Services Tax (GST). As a result, all profits made from cryptocurrency trading and services provided by cryptocurrency exchanges are taxed in India.
Is it smart to invest in Ethereum?
Ethereum has seen a lot of progress over the last decade, and it has a lot more potential in the future. DeFi projects are the newest craze in the crypto world, and most of them are based on Ethereum. Furthermore, Ethereum 2.0 is expected to be released very soon. As a result, the Ethereum market has considerably high liquidity, with the potential to drastically increase its price.
However, because Indian legislators are still finding out how to govern the crypto market, volatility and risk are likely to increase. The best approach is to analyze the benefits and drawbacks, diversify your portfolio, and invest only what you can afford to lose.
What is the RBI's latest stand on cryptocurrency in India?
The Reserve Bank of India (RBI) recently issued an important clarification on cryptocurrencies stating that banks cannot use the April 2018 circular of the RBI to warn their consumers against cryptocurrency trading. This clarification comes after institutions such as the State Bank of India, and HDFC Bank issued warnings to their customers about dealing in virtual currencies, citing the RBI's April 2018 regulation.
Although the Supreme Court eventually overturned this ruling in 2020, it appeared that some of these banks were informing consumers that failing to follow this guideline might result in their cards being canceled or suspended. This clarification gives relief to the people who invested in cryptocurrencies and is also hopeful for millions across the country who are awaiting the final decision on cryptocurrency regulation in India.
What is the future of Bitcoin in India?
The future of Bitcoin in India is in doubt since the government has yet to establish how cryptocurrencies will be regulated in the country. While some are optimistic that the government will promote cryptocurrencies, others believe that India may pass legislation prohibiting the use of cryptocurrencies such as Bitcoin, Ethereum, and Litecoin. If this is the case, Bitcoin and other cryptocurrencies would have little future in India, and holding, trading, and mining them will become illegal.
Which is the best exchange to invest in cryptocurrency in India?
WazirX is, without a doubt, India's best crypto trading platform. It is not only India's fastest-growing cryptocurrency exchange but also the safest and most trustworthy cryptocurrency trading platform and boasts over 900,000 users. You can buy and sell Bitcoin, Ripple, Ethereum, Tron, Litecoin, and various other cryptocurrencies through WazirX. WazirX is available for download on Windows, macOS, Google Play Store, and the App Store.
Disclaimer: Cryptocurrency is not a legal tender and is currently unregulated. Kindly ensure that you undertake sufficient risk assessment when trading cryptocurrencies as they are often subject to high price volatility. The information provided in this section doesn't represent any investment advice or WazirX's official position. WazirX reserves the right in its sole discretion to amend or change this blog post at any time and for any reasons without prior notice.