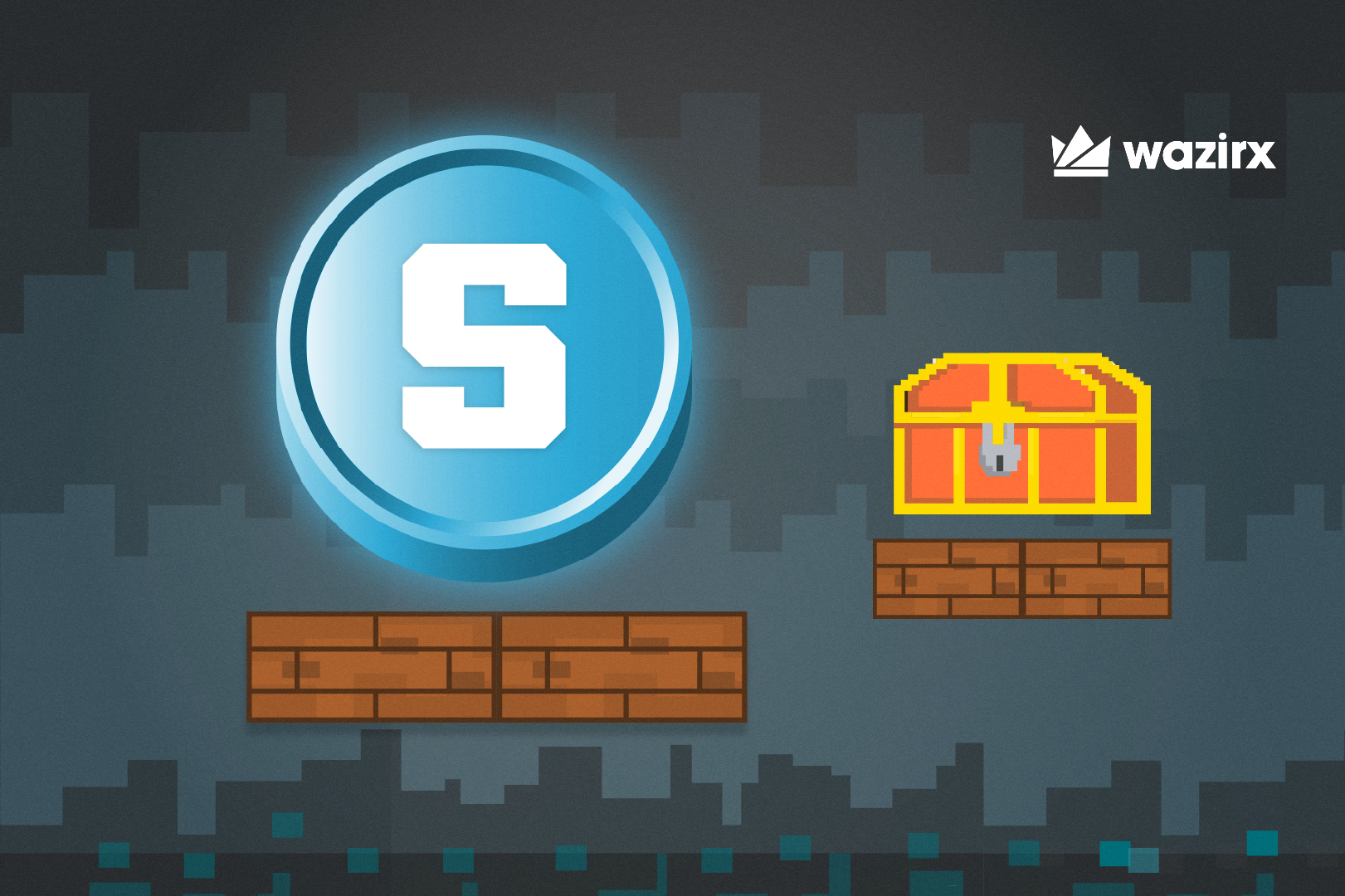 Note: This blog is written by an external blogger. The views and opinions expressed within this post belong solely to the author.
The gaming industry is devoting increased efforts to moving its ideas to the blockchain, particularly in creating metaverses to enhance the game experience. Following the Facebook makeover as "Meta" in October 2021, metaverse games skyrocketed in popularity. Metaverses on blockchain revolutionize how individuals interact with each other and redefine the ownership of in-game digital goods.
One of the trendiest blockchain gaming initiatives that give players a unique virtual experience is The Sandbox. It unlocks players' creativity by allowing them to contribute to the gaming objects and virtual terrain, all based on Non-Fungible Tokens (NFTs).
What Is The Sandbox (SAND)?
The Sandbox, founded in 2011 by Pixowl, is a blockchain-based virtual environment that enables users to develop, create, purchase, and trade digital goods inside the context of a game. By combining the power of DAOs and non-fungible tokens, the Sandbox enables a distributed platform for a vibrant gaming community.
According to the official whitepaper, the Sandbox platform's main objective is to implement blockchain technology in mainstream gaming effectively. The platform encourages a creative "play-to-earn" approach, which allows users to be both producers and gamers concurrently.
The Sandbox game takes place on a vast terrain consisting of segmented zones dubbed LAND. Each item is its own NFT, and they sell for thousands of dollars apiece. Many gamers have become virtual real-estate moguls, enhancing their plots with stuff acquired on the marketplace. LANDs can unite together to build more extensive and more valuable estates and districts. You may take part in more methods to generate income with your LAND than just selling it. You may organize events and games, charging an admission fee and ideally drawing plenty of paying users.
Who Are the Founders of The Sandbox?
Arthur Madrid is a co-founder and CEO of Pixowl and a driving force behind The Sandbox. In 2000, he graduated from Université Paris Dauphine with a degree in economics. Madrid's professional career began as a consultant with Eurogroup Consulting France, but he soon discovered his entrepreneurial passion. He established 1-Click Media in 2001 and sold it to Ipercast in 2006.
Sebastien Borget is also a Pixowl co-founder and acts as the company's Chief Operating Officer. He graduated from Institut national des Télécommunications in 2007 with a degree in computer systems networking and telecommunications. Arthur Madrid and Sebastien Borget began their professional careers as project leaders and business partners at 1-Click Media. The two have collaborated on multiple projects under the banner of Pixowl, which they formed in 2011.
What Is So Special About The Sandbox?
The Sandbox is a unique platform since it integrates blockchain technology into the world of gaming. The gaming sector is a largely untapped opportunity for adopting blockchain innovation, and Pixowl noticed that in 2011. By providing a realm where players may build and gather blockchain-based goods, the Sandbox seeks to revolutionize the industry. It carves out a space for itself in the global gaming sector.
By focusing primarily on content provided by users, a metaverse of active players supports the Sandbox in expanding. Besides introducing the SAND token, the Sandbox encourages decentralized governance and lets users voice their thoughts and ideas regarding the evolution of the project. Thanks to the expanding technology, decentralized governance is becoming a must-have in blockchain-based businesses.
Why is everyone into SAND?
The Sandbox (SAND) is an excellent investment opportunity since it integrates blockchain technology into the massive international gaming industry. While there have been other attempts made to integrate blockchain and gaming in the past, The Sandbox may be the first to succeed entirely due to its unwavering commitment to complete decentralization – while other projects use blockchain to store in-game assets, The Sandbox aims to create a fully decentralized gaming environment in which users have the final say on everything.
Due to the fact that the users completely control the Sandbox environment, it may grow and adapt organically at a much faster rate than centralized gaming environments. The SAND token is not just in-game money but also a governance asset that enables stakeholders to influence the project's evolution, which is why many blockchain investors believe The Sandbox is a worthwhile investment.
As such, numerous big-name gaming companies supported and invested in the startup while it was just getting off the ground. These include brands like Atari, Helix, and CryptoKitties.
In addition, Adidas, the legendary footwear brand, recently announced a partnership with the metaverse game The Sandbox. Adidas. The Sandbox, whose Alpha was scheduled for release on Nov. 29, has got some more excellent news.
Adidas joins a lengthy list of partners previously included in The Sandbox, including major franchises like The Walking Dead, The Smurfs, Care Bears, Atari, and Avenged Sevenfold.
There's no end to all the crypto craze, and the Sandbox token has offered potential investors an intriguing idea. Having only just moved into the top 50 cryptos based on market capitalization, Sandbox is riding on a lot of momentum. Despite this, the token's price isn't only driven by upward momentum.
The Sandbox team had revealed a Nov. 29 release date for their much-awaited game. The Alpha game would let users "play, own, create, and govern a virtual metaverse made by players."
5,000 "Alpha passes" will be generated in addition to that. Players could win Alpha NFTs and $1,000 in Sandbox tokens by purchasing these passes, which will give them access to new features in the game. A random lottery will choose the first 1,000 participants. Then, the remaining 4,000 will be accessible to gamers executing specified actions.
After waiting for the game for three years while it was in production, fans of Sandbox are impatiently awaiting the virtual world game. As the team attempts to gain recognition and credibility, all eyes are on crypto.
This is evident from the fact that the price of SAND has been soaring with all the recent bullish news. That, however, is negligible in comparison to its weekly and monthly gains. SAND is up over 85 % in the last seven days and 580 % for the month. Additionally, if we look in the long term, SAND is up almost 11,000 % year to date.
Conclusion
Given the high level of interest in the metaverse sector and the implications that blockchain-based metaverse games may have in this environment, SAND appears to be a cryptocurrency that investors are eager to invest in. Naturally, like with other cryptocurrency projects, there is an inherent risk of the project never taking off. However, considering the numerous triggers propelling this cryptocurrency upward, it looks as though this one has a long way to go.

Disclaimer: Cryptocurrency is not a legal tender and is currently unregulated. Kindly ensure that you undertake sufficient risk assessment when trading cryptocurrencies as they are often subject to high price volatility. The information provided in this section doesn't represent any investment advice or WazirX's official position. WazirX reserves the right in its sole discretion to amend or change this blog post at any time and for any reasons without prior notice.