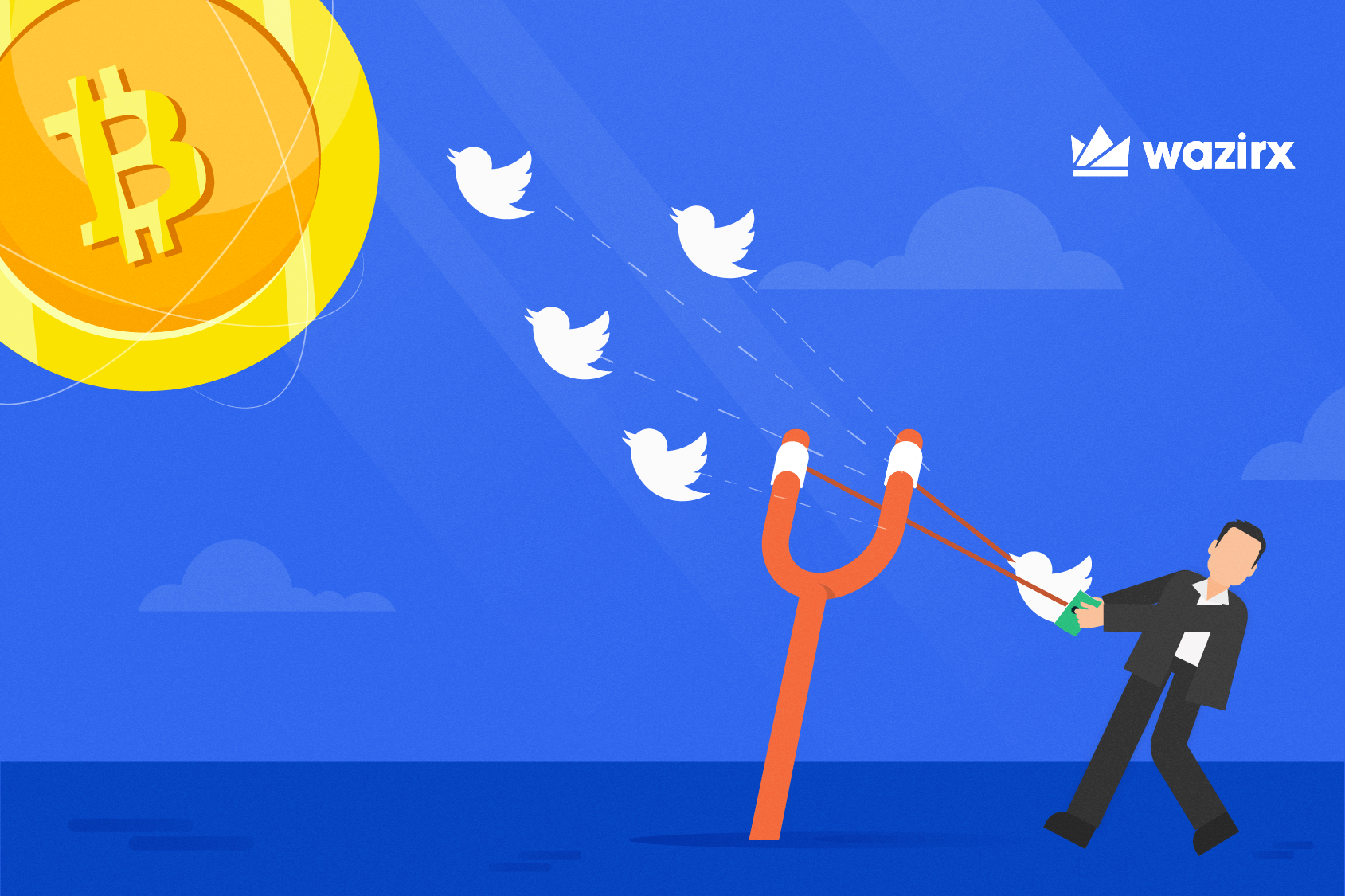 Elon Musk's tweets garner a lot of attention on Twitter, where he has over 47 million followers. To say the least, it is an understatement, as his tweets have shown to move markets and public sentiment. The price of Bitcoin soared about 20% in a matter of hours after he changed his Twitter bio to #bitcoin in late January.
Musk has also tweeted about Dogecoin but recently stated in a Clubhouse chat that his tweets are "jokes." People listen—and act—when Musk tweets, whether it's a joke or not.
The Blockchain Research Lab in Germany undertook some research to study the "Musk Effect," and Lennart Ante, who works there, set out to quantify it. Musk mentioned cryptocurrencies in recent tweets (or "events" like altering his Twitter bio), including Bitcoin, and even mentioned Dogecoin.
Let's take a look at his top 5 tweets that shook the crypto ecosystem:
1. Stopping BTC transactions at Tesla
Elon Musk's recent statement about Tesla's plan to no longer accept Bitcoin payments owing to environmental concerns has generated debate in the cryptocurrency community. Cryptocurrency fans were taken aback by this news. Elon Musk is a big supporter of cryptocurrencies in general, and he's been a big fan of Bitcoin for a long time. However, his abrupt U-turn stung the price of BTC. In the two hours following the post, bitcoin fell from US$54,819 to US$45,700, its lowest level since 1 March. The drop is estimated to be 17%. Tesla said in the early months of 2021 that it had purchased US$1.5 billion in Bitcoin and would accept it as payment for automobiles. Bitcoin's price had soared as a result of the automaker's move.
2. A Picture hinting at DOGE
Musk's tweet regarding DOGE in January didn't garner the same instant response on the cryptocurrency as his Twitter bio change, but it had a significant influence nonetheless. The price of Dogecoin rose over 300% in 4 hours after the tweet before dropping nearly half of its new high in the following couple of hours. Musk's DOGE tweet aided in a short-term trade surge roughly five hours following the tweet, similar to the previous day's Twitter event.

3. Bitcoin is my safeword.
Musk's Bitcoin and cryptocurrency tweets do not all have a beneficial effect on prices. His tweets "Bitcoin is my safe word" and "Bitcoin is almost as bs as fiat money" on 20 December last year were followed by a 1.7% drop in BTC's price, with no discernible change in trading volume.

4. One Word: Doge
In late December last year, Musk's post and a subsequent change of Twitter bio had one of the most significant effects of his Twitter activity. Ante claims that:
"The average trading volume of DOGE/USDT in the 30 minutes before the incident was roughly $1,942 per minute with an average of 9 trades per minute. The average trading volume per minute in the 30 minutes following the tweet was around $299,330, with 775 trades per minute."

5. Poll to decide DOGE acceptance at Tesla
Elon Musk polled his Twitter followers just days before criticizing Bitcoin, asking whether Tesla could accept payment in DOGE. This meme-inspired cryptocurrency began as a social media comedic material in 2013. By running a poll, he elevated the decision-making process. Moreover, Musk's latest post comes only days after his commercial rocket company, SpaceX, announced that Dogecoin would be accepted as payment.
Given all this market movement and public sentiment influence, should Musk's Tweets be taken as investment opportunities? If a $111 Billion change can be seen with one Tweet alone, then a similar Tweet could wipe out a currency's value. This is all we need to keep in mind.

Disclaimer: Cryptocurrency is not a legal tender and is currently unregulated. Kindly ensure that you undertake sufficient risk assessment when trading cryptocurrencies as they are often subject to high price volatility. The information provided in this section doesn't represent any investment advice or WazirX's official position. WazirX reserves the right in its sole discretion to amend or change this blog post at any time and for any reasons without prior notice.