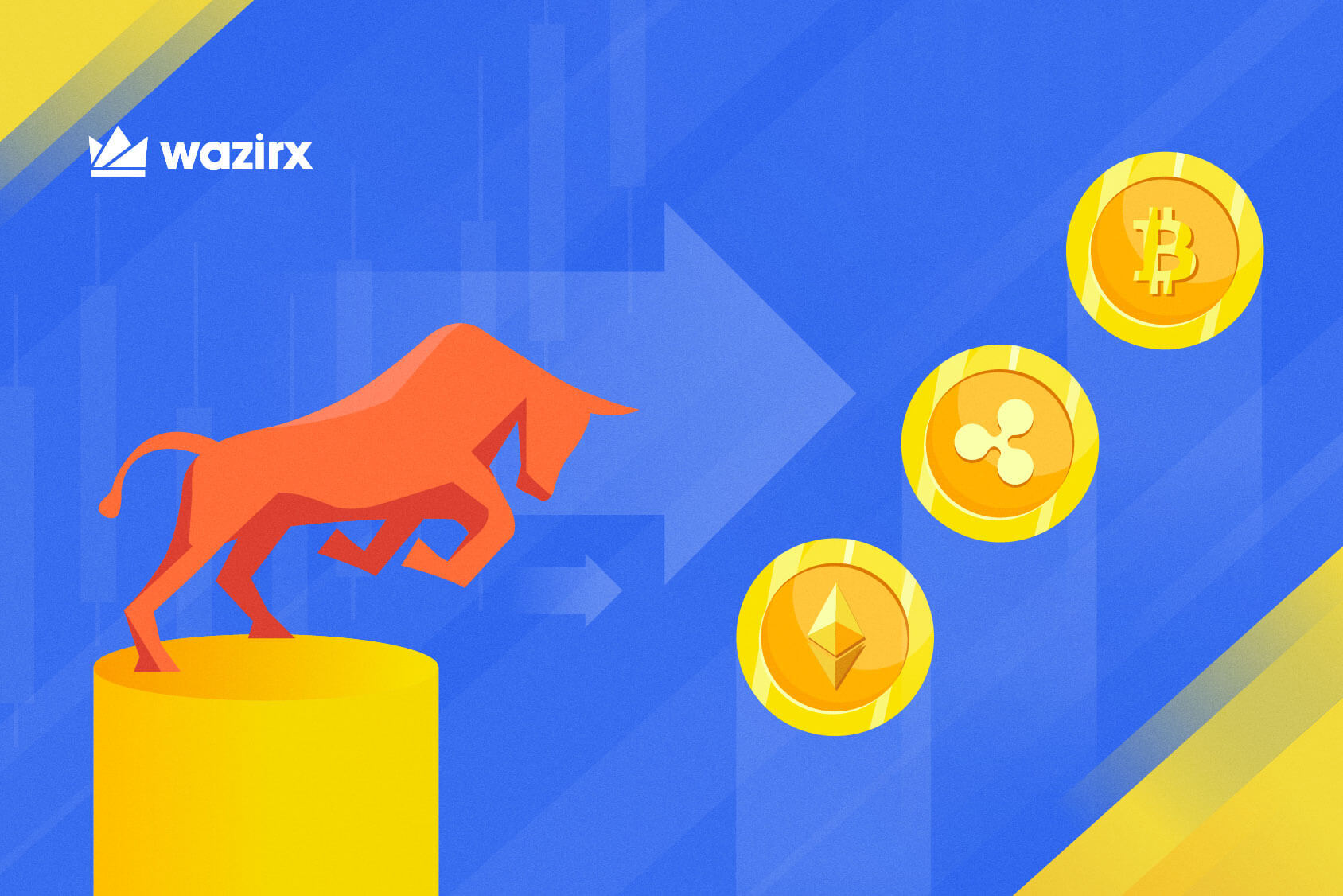 This article is available in the following languages:
Bitcoin is leading the current bull run in the global cryptocurrency market after months of horizontal consolidation. The top cryptocurrency has surpassed the $65,000 mark after the first-ever Bitcoin ETF launch by ProShares on the NYSE (New York Stock Exchange) on October 18. While the current market capitalization stands at an all-time high of $2.62 trillion.
Any cryptocurrency besides Bitcoin is an altcoin. It won't be wrong to say that even though Bitcoin does offer huge promising growth, altcoins are better than Bitcoin in many aspects.
The altcoin market is fast-moving forward, as the oeuvre of blockchain and decentralized applications grow far more complex in scope and much broader in the kinds of use cases it supports today. Many altcoins are currently experiencing gains in the double or even triple-digit percentage range. Analysts and traders are already anticipating a new 'altcoin season.'
Simultaneously, the cryptocurrency market is witnessing a gradual drying-up of the Bitcoin-altcoin correlation. The altcoin market is witnessing astounding use cases highly superior to that of Bitcoin in terms of complexity and utility. Bitcoin's dominance has fallen from a huge 60% to 44% currently.
On the other hand, we have DApps – the future of digital spaces – slowly dissipating into areas such as payments, ownership, tokenization, gaming, and the metaverse. It is the altcoins that power these platforms and other such revolutionary projects.
A cryptocurrency gains relevance in the market in direct proportion to the number of use cases its platform is put to. The current breed of altcoins supports unique platforms and use cases and hence, are steadily gaining traction in the investor and trading circles. Several altcoins could be viable contenders for the top 5 position in this bull run. Here is what we think!
#1 Ethereum (ETH)
Launched in 2015
The top altcoin by market capitalization, Ethereum has been a favourite of program developers since its inception, and it is set to explode. Its blockchain currently powers thousands of DApps (Decentralized Applications) such as DAOs (Decentralized Autonomous platforms) and DeFi (Decentralized Finance) platforms. The programmable blockchain with its features such as smart contracts and peer-to-peer lending gives life to the concept of digital tokenization via NFTs. As such, ETH has been witnessing a steady boom as its use cases continue rising. In just 5 years, its price increased from a humble $11 to almost $3000. These figures point to a whopping 27000% increase in price!
In August, ETH underwent its much-awaited London hard fork upgrade – as a first step towards switching from the energy-intensive PoW (Proof of Work) consensus mechanism to the energy-efficient PoS (Proof of Stake) consensus mechanism. Besides these notable points, ETH is also traded via derivatives such as futures and options giving more scope and circulation to the coin.
Ethereum's current market capitalization stands at $493 billion.
#2 Cardano (ADA)
Launched in 2017
Cardano is popularly known as Ethereum's rival and an early adopter of the PoS mechanism. It uses the PoS mechanism to expedite transaction time and decrease energy usage. Like ETH, it also supports smart contracts, and its blockchain is fully compatible with decentralized applications. Currently, the third-largest altcoin by market capitalization, Cardano is clearly heading upwards, and this means a lot to the DeFi market.
Cardano's (ADA) price jumped by 134.85% in a month, from $1.32 on August 1 to $2.32 on September 2, 2021, when the token achieved numerous milestones. It hit a new all-time high price of $3.10. Crypto analysts cite three main drivers boosting ADA's upward trajectory:
The first is the current rally in the broader crypto market.
The second driver is its network upgrade that happened last month and
Thirdly, its reputation of being a 'green' cryptocurrency when compared with the likes of Bitcoin.
ADA's current market capitalization stands at $72.2 billion.
#3 Polkadot (DOT)
Launched in 2017
Entitled as an Ethereum-killer by Forbes, Polkadot aims to integrate a number of blockchains into a single cryptocurrency network connecting the various blockchains such that they are able to work together. Polkadot, considering the avant-garde idea behind its conception, holds the potential to alter the future of how cryptocurrencies are managed. The Swiss Research Foundation launched the project as a blockchain serving cheaper and faster transactions than the older cryptocurrencies.
Between September 2020 and September 30, 2021, Polkadot's price grew by 872% – from $2.93 to $25.61.
Its current market capitalization stands at $43.8 billion.
#4 Solana (SOL)
Launched in 2020
Having positioned itself as Ethereum's alternative, Solana is grabbing the attention of the developers with its scalability, speed, and economy of transactions. Its blockchain runs on a very unique protocol – a hybrid of proof-of-Stake and Proof-of-History mechanisms. The Solana blockchain was built with the ultimate aim of developing the fastest single-layer solution for dApps.
Already, the platform supports over 300 applications, such as Serum and Mango Markets- both decentralized exchanges. The second development that could be accounted for the recent spurt in SOL's popularity is the growing investor interest. No wonder the Total Value Locked (TVL) of all SOL DEFI projects reached $2.41 billion recently.
As a result of the stock price collapse of the Chinese real estate giant Evergrande, there was a fall in the crypto market in September. However, everything looks to be coming back on track in October. This could be a crucial month for this altcoin.
Solana is the fourth-largest altcoin by market cap, which stands at $69.66 billion.
#5 Avalanche ( AVAX)
Launched in 2019
One of the fastest-growing altcoins in the crypto market, Avalanche is often perceived by developers as better than Ethereum 2.0. AVAX can complete transactions in less than a second and at a much lower fee than ETH. The goal of the developers of this altcoin is that trading should become easier, user friendly and united in the AVAX network. The AVAX coin is the indigenous payment method of the Avalanche ecosystem. Investors can stake their AVAX tokens to earn passive income.
The AVAX token witnessed a 400% growth since BTC recharted its recovery path. Also, the recent Avalanche Rush Event added to the rising liquidity and demand of the cryptocurrency. As the token becomes available on more chains, its prices are expected to jump further. By the end of 2021, the forecast model sees AVAX rising to $45.72.
AVAX's current market capitalization stands at $15.65 billion.
If you intend to invest in altcoins, head over to WazirX, India's most trusted cryptocurrency exchange. Get the best of your trading and an amazing UX!

Disclaimer: Cryptocurrency is not a legal tender and is currently unregulated. Kindly ensure that you undertake sufficient risk assessment when trading cryptocurrencies as they are often subject to high price volatility. The information provided in this section doesn't represent any investment advice or WazirX's official position. WazirX reserves the right in its sole discretion to amend or change this blog post at any time and for any reasons without prior notice.