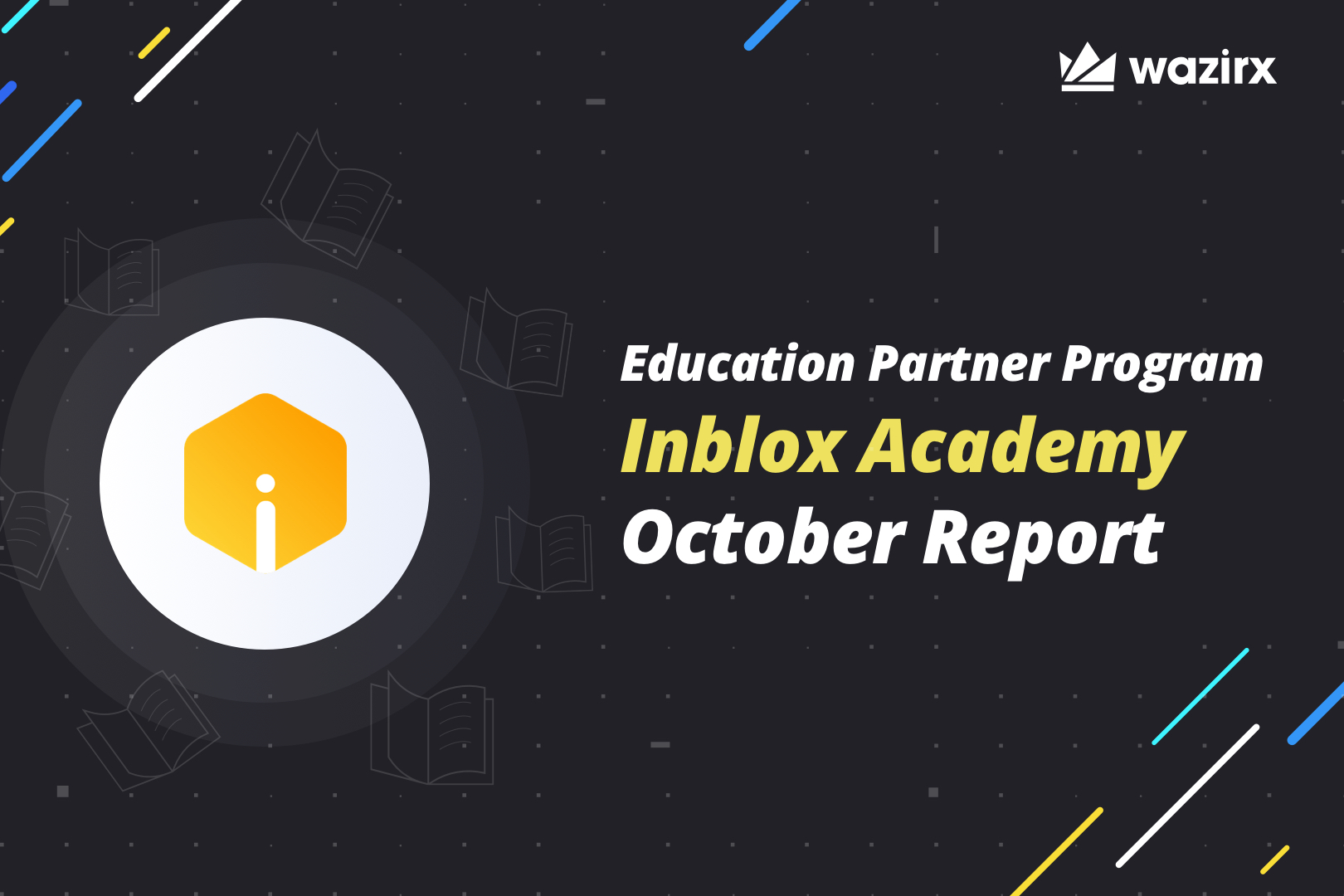 In October, the Inblox Academy conducted webinars for various colleges like St.Xaviers College – Kolkata, Delhi Technical University, Integral University, and many more. Many students and professors attended these webinars, which covered the basics of cryptocurrency and blockchain.
Some of the highlights from the events are:
605 people participated in these webinars from seven colleges.
The majority of the students showed interest in cryptocurrency trading and mining.
Check out what they felt about the webinar, in their own words:
This webinar helped the students understand various prospects in the blockchain. The students were overwhelmed after knowing immense job opportunities in the field.

– Mario Martin Louis, TPO, St. Xaviers College, Kolkata
Neeraj helped us understand the origin of blockchain and how blockchain has grown from a technology concept to a whole new ecosystem. We are looking forward to such webinars in the future.

– Chavvi Malhotra, Student Placement Coordinator, Delhi Technical University
Here's the snippet video from the session which covered the topic "Introduction to Blockchain – Money and Beyond":
Disclaimer: Cryptocurrency is not a legal tender and is currently unregulated. Kindly ensure that you undertake sufficient risk assessment when trading cryptocurrencies as they are often subject to high price volatility. The information provided in this section doesn't represent any investment advice or WazirX's official position. WazirX reserves the right in its sole discretion to amend or change this blog post at any time and for any reasons without prior notice.