Mumbai, 7 October 2022: WazirX, India's leading crypto exchange, has launched its first ever crypto guide, a one stop guide comprising videos and text where anyone can learn the basics of crypto. This guide is designed to demystify crypto concepts and make them easily accessible to everyone. It covers everything from how to commonly use crypto jargon to how to interpret complex trading charts. Published on WazirX's blog, the "Crypto Guide" is a one-stop destination for newcomers, learners and crypto traders to enhance knowledge, learn more and more and make informed investment decisions in the world of crypto.
WazirX's Crypto Guide is a meticulously curated ensemble of Crypto and Bitcoin-related video lessons available for free. Learners and crypto enthusiasts can choose from a wide range of topics to learn from, differing in difficulty from basic, intermediate to expert levels. Covering concepts such as gas fees, smart contracts, lightning network, candlestick, staking, airdrop, Anti-Money Laundering (AML), ATH, bid price, and more with detailed explanations and comprehensive videos, users can access the Crypto Guide for free on WazirX's website. Users can access the guide and learn about the basics of blockchain and mining, Proof-of-Work (PoW), Proof-of-Stake (PoS), bear and bull markets, amongst other interesting topics.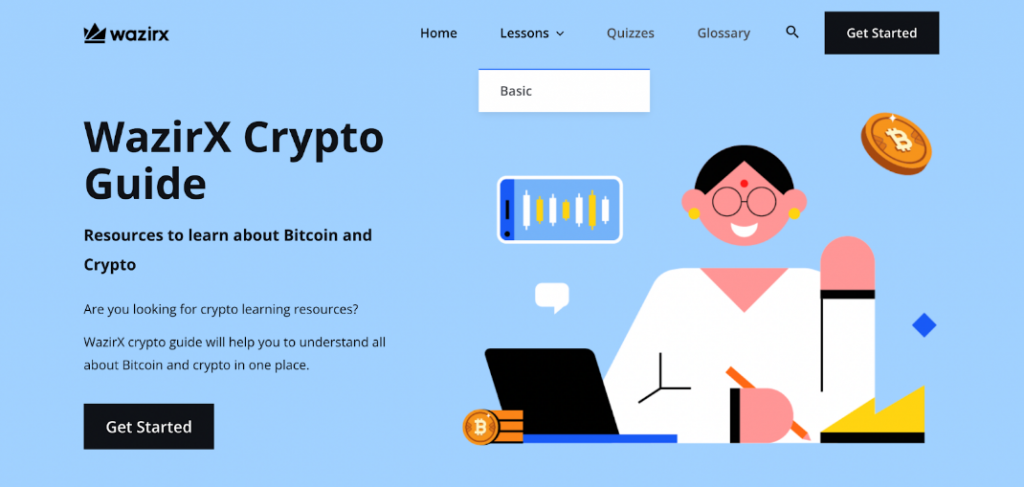 Reflecting on the need for awareness around Crypto, Rajagopal Menon, VP, WazirX said, "WazirX was founded to make crypto accessible to every Indian. WazirX crypto guide is a step towards making crypto easily understandable to a user. Do Your Own Research (DYOR) is the first principle of crypto investing. WazirX hopes this guide will encourage users to think for themselves and conduct due diligence before investing in crypto. This will help users to take control of their own money, which is crucial in the fascinating world of cryptocurrency, NFTs, and blockchain, where markets can move quickly, and knowledge-building takes time.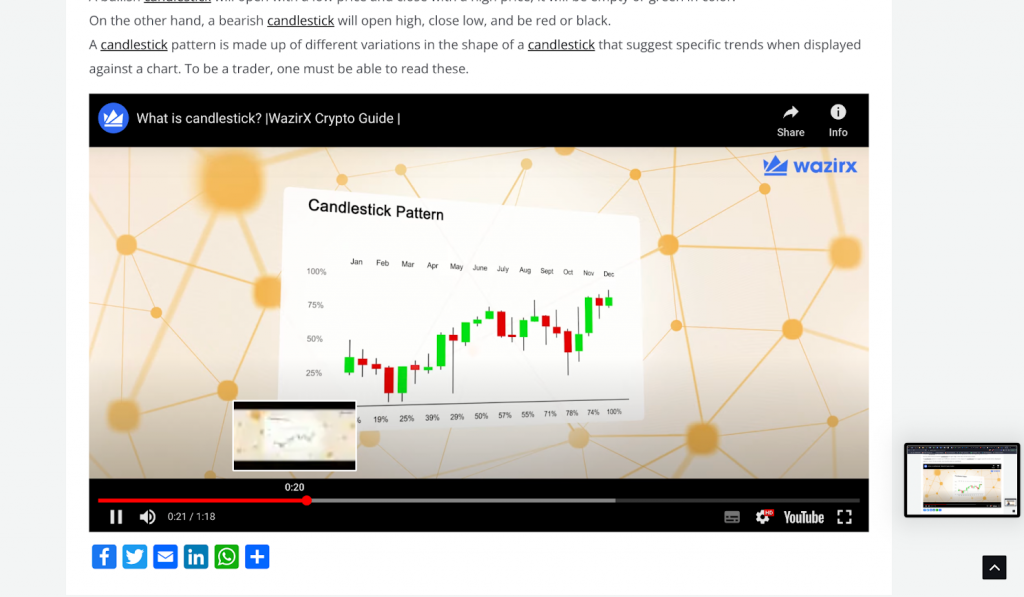 WazirX's guide includes a list of over 250+ crypto related definitions that help crypto enthusiasts stay ahead in the game of crypto investment while ensuring users can understand and participate in the global crypto community.
About WazirX
WazirX is an India-based crypto exchange and is on a mission to make Crypto accessible to everyone in India. The platform allows users to buy, sell, and trade various crypto assets like Bitcoin, Ether, Litecoin, and more. WazirX is India's largest crypto exchange by volume and has over 15 million users.
Disclaimer: Cryptocurrency is not a legal tender and is currently unregulated. Kindly ensure that you undertake sufficient risk assessment when trading cryptocurrencies as they are often subject to high price volatility. The information provided in this section doesn't represent any investment advice or WazirX's official position. WazirX reserves the right in its sole discretion to amend or change this blog post at any time and for any reasons without prior notice.