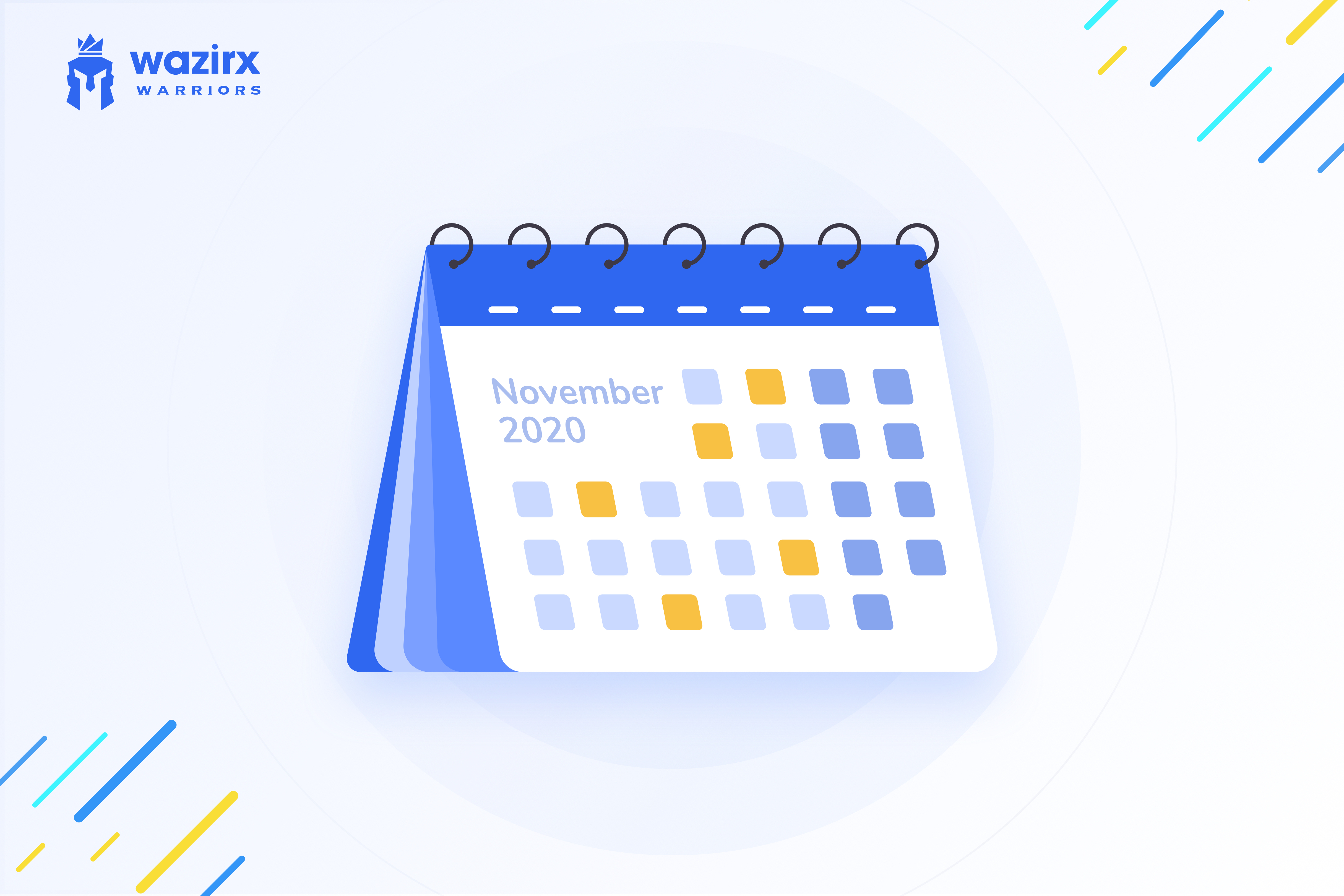 The fourth month of the WazirX Warriors program was outstanding, as the cryptocurrency market pumped up the warriors. The adoption rate went high, as the top influencers like BlackRock CEO and PayPal CEO spoke optimistically about Bitcoin and the cryptocurrency market in general.
The warriors' activities/events went high, as more crypto enthusiasts joined the program in November.
Rewards worth over $5000 were distributed in November
Let us check some of the November activities by the WazirX warriors:
One of the WazirX warriors created projected the returns top 15 coins since their inception.
One of the warriors explained 'Non-fungible tokens (NFT)' in Quora, which got good engagement.
https://www.quora.com/What-is-NFT-in-cryptocurrency/answer/Jay-Tanwar?ch=10&share=3dacd1ab&srid=8FIY
Injective Protocol (INJ) overview and analysis was projected by one of the warriors
Apart from these, there were also:
Webinars conducted by the warriors, even in regional language.
Weekly standup meeting, where more ideas sprung up, as the warriors' size kept increasing.
YouTube videos, where the warriors explained and analyzed several projects/tokens.
Bitcoin has been hovering around $19k. Do you think it'll cross $20K soon?
Disclaimer: Cryptocurrency is not a legal tender and is currently unregulated. Kindly ensure that you undertake sufficient risk assessment when trading cryptocurrencies as they are often subject to high price volatility. The information provided in this section doesn't represent any investment advice or WazirX's official position. WazirX reserves the right in its sole discretion to amend or change this blog post at any time and for any reasons without prior notice.