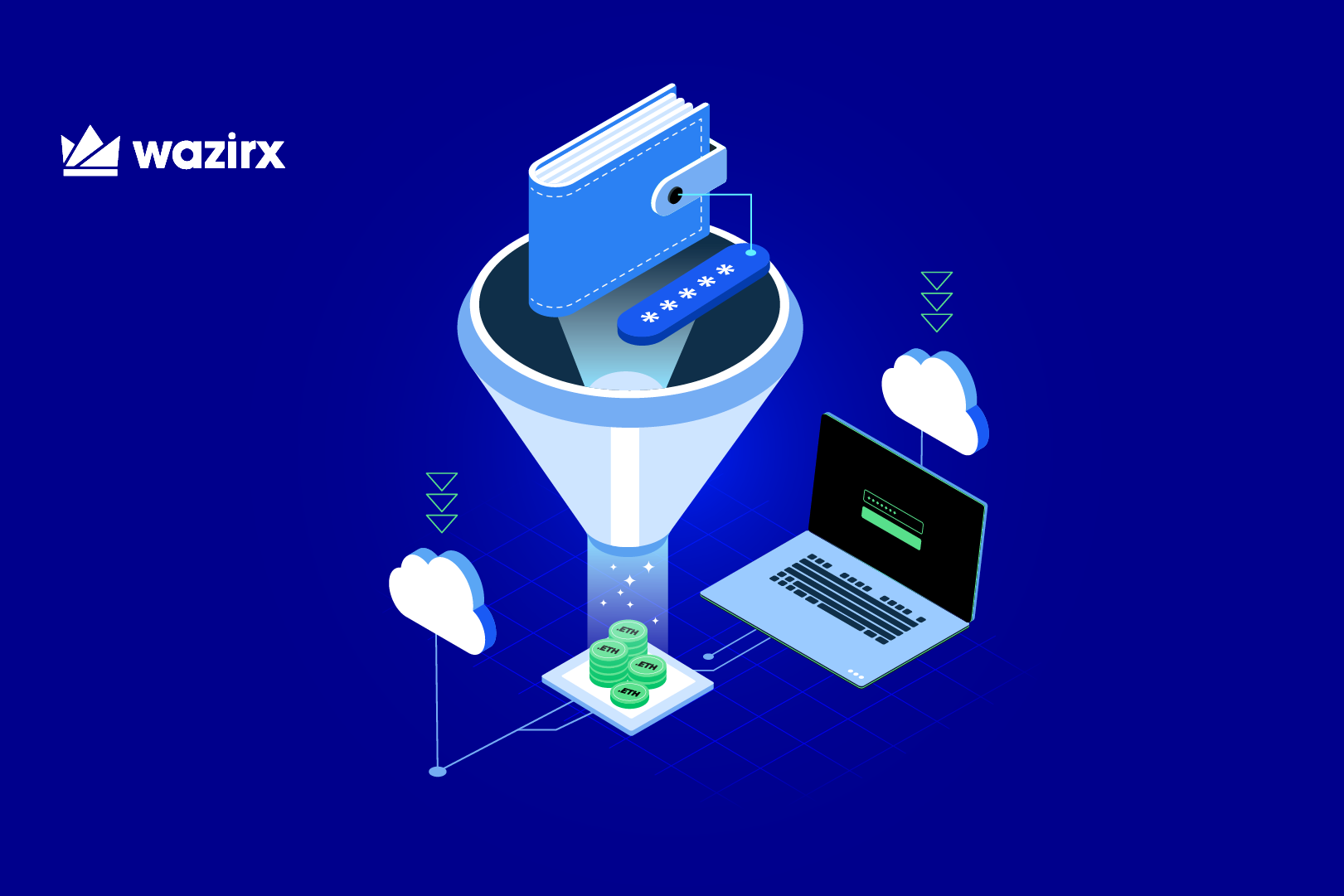 In the crypto world, addresses are crucial for the storage and movement of digital assets through a blockchain network. A crypto wallet's address serves as a distinctive identifier that can be disclosed to the public to conduct transactions.
Understanding a crypto wallet's activity and current status, even though it is primarily used to transfer and receive coins, reveals comprehensive information about the ecosystem, its users, and its long-term viability based on historical information.
Crypto addresses are crucial for giving each user a unique identity and enabling a successful transfer of payments between two parties.
In this article, we'll look at crypto addresses, how they work, what they can teach us, and other things.
What is a crypto address?
A crypto address is a unique identifier that acts as a virtual address for receiving and sending crypto. Similar to how fiat money is frequently sent to email addresses, anyone can send crypto to crypto addresses. On the other hand, the crypto address is only meant to be used once in a single transaction and is not meant to be a permanent address. In addition, a crypto address cannot store a balance compared to a digital wallet.
What is an active address?
An address gets directly involved in a successful transaction as either a sender or a receiver, at which point it is considered active. Because of this, active addresses are a reliable measure of everyday users on any given blockchain. In other words, the number of active users on the network is represented by the active addresses.
For instance, monthly active addresses reflect each user that sent or received crypto during a specific month. Even if a certain address has actively participated in two or more transactions, it is only counted once overall for any given time period.
A participant in an on-chain transaction, which is a successful crypto transaction that is documented and verifiable via a blockchain, is required for an address to be considered active. On-chain transactions are always recorded on all blockchain networks, including consortium blockchains, private blockchains, public blockchains, and hybrid blockchains.
Participants in off-chain transactions, however, are not eligible to be regarded as active addresses. This is due to the fact that, unlike on-chain transactions, off-chain transactions are not recorded over the blockchains. Instead, they rely on standard P2P transmission methods like swapping private keys and connecting them to new wallets.
What is a new address?
In the crypto world, a new address refers to forming a new wallet address on an active blockchain. Utilizing a combination of private and public keys, a crypto address is secured and linked algorithmically to the matching wallet based on the particular blockchain. Because of this, sending TRX-20 tokens to an address that only accepts ERC-20 tokens puts the sender in danger of never getting their money back. By adding a supported smart chain network to that wallet, it would be feasible to retrieve the assets if you accidentally send tokens to a supported wallet.
One needs an active wallet, which can be purchased via wallet service providers, including exchanges and software and hardware wallets, to generate a new crypto address.
A new crypto wallet address is free of previous transactions. In some circumstances, crypto exchanges create new addresses on their own following each successful transaction. This maintains anonymity by preventing other users from looking up previous transactions or following the funds.
A new address does not accurately reflect the number of users opening new crypto wallets for the reasons mentioned above. It's also critical to remember that a new address has the potential to transition from being inactive to active. But it is impossible to do the opposite.
What can these addresses teach us?
Active and new addresses indicate the health of a network. This metric displays the expansion and contraction of the network over time. It provides information on how many people use a blockchain and whether a project brings in new investors.
Active addresses serve as a bullish signal. It lets you examine their effect on the price now that we know that a blockchain benefits from an increase in the number of active and new addresses.
Going back to the basics of the economy, a product's price will rise if demand rises, but supply remains the same. Likewise, a network's coin will be harder to find if there is an increase in addresses. Consequently, the price of that specific coin could increase!
We have faith in active addresses. Building up a large number of active addresses is essential for all systems with infinite supply, like Ethereum. A high transit rate on these networks is an indicator of scalability. The usability of crypto increases its worth rather than its rarity. Therefore, dynamic and fresh addresses inspire confidence for investment in a project.
Final words
Investors can use Active vs. New Addresses to macro-analyze the crypto market. It demonstrates network development and shows whether a specific coin can maintain its value.

Disclaimer: Cryptocurrency is not a legal tender and is currently unregulated. Kindly ensure that you undertake sufficient risk assessment when trading cryptocurrencies as they are often subject to high price volatility. The information provided in this section doesn't represent any investment advice or WazirX's official position. WazirX reserves the right in its sole discretion to amend or change this blog post at any time and for any reasons without prior notice.