Bitcoin first popularised the 'peer-to-peer electronic cash' idea. However, there is a cryptocurrency system that came after it and intends to replace SWIFT. The protocol is already functioning as a currency exchange system for banks and other financial institutions. Yes, we are talking about Ripple.
Conceived by San Francisco based Ripple Labs in 2012 (renamed Ripple in 2015), Ripple has become incredibly popular in the cryptocurrency space. Rebranded to RippleNet in 2019, the payment system facilitates fast, and frictionless cross border monetary settlements with minimal fees. This makes it an ideal choice for remittance transactions.
XRP, RippleNet's native crypto token powers all financial transfers on the network. The cryptocurrency has a strong and vibrant community supporting it on Twitter. Before going any further, let's first look at what got it started in the first place.
History of Ripple
Ryan Fugger first conceptualized the idea in 2004. He then went on to develop the first prototype of a decentralized digital monetary system called RipplePay. RipplePay saw the daylight of reality in 2005. Its purpose was to provide secure payment solutions within a global network.
In 2012, Fugger handed over the project to Jed McCaleb and Chris Larsen and together they founded the US-based technology company OpenCoin.
Folks at OpenCoin started building Ripple as a protocol focused on payment solutions for banks and other financial institutions. In 2013, Ripple Labs became the new name of the company. Finally, the company reduced it to just Ripple in 2015.
How Does RippleNet Work?
Ripple's payment protocols have evolved and come a long way. In Q4 2019, the San Francisco based firm united all its products under one umbrella network – the RippleNet.
RippleNet is an ecosystem of banks, payment providers, and other such financial institutions. According to Ripple, RippleNet is
the most advanced blockchain technology for global payments—making it easy for financial institutions to reach a trusted, growing network of 300+ providers across 40+ countries and six continents.
RippleNet utilizes a single and decentralized infrastructure across the entire network, eliminating the need for custom integration work. The network provides an additional On-Demand Liquidity service that allows transfers of value and exchanges across the world.
This year has seen more than 200 banks sign up for RippleNet with On-Demand Liquidity hosting around 15 companies with more members taken on board.
On-Demand Liquidity leverages Ripple's cryptocurrency XRP to ensure the successful fulfillment of monetary transactions.
How Does XRP Work?
XRP is the native token of the XRP Ledger and serves as a vehicle for transfers on the RippleNet. XRP Ledger is an open-source, permissionless, and decentralized blockchain. According to Ripple, it can settle transactions in 3 -5 seconds.
Users transacting on the Ripple network also use XRP to pay for network maintenance fees. XRP has a total supply of 100 billion units. These are indivisible, unlike Bitcoin.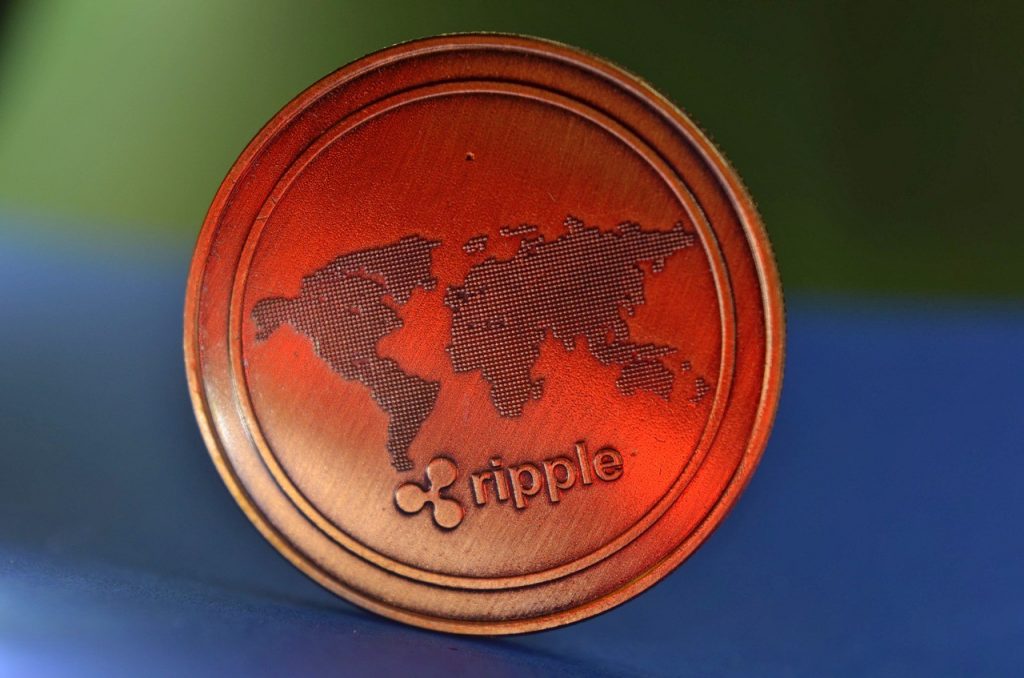 Out of these 100 billion units, millions were distributed in various stages of airdrops, preliminary sales, or private placements.
XRP also was distributed to multiple owners, including banks, for testing. The current circulating supply of XRP is a little more than 44 billion. Ripple has a smart contract operated escrow system in place, that releases 1 billion coins every month in the market.
The escrow takes back all unused XRPs after the month to avoid oversupply or misuse.
Private Funding and IPO Plans
Ripple boss Brad Garlinghouse announced plans to take the company public 'in 12 months' at Davos this year. This comes after the firm raised $200 million with a $10 billion company valuation in Q4 2019.
The company has primarily been privately funded since 2013. With prominent VC players such as Andreessen Horowitz, IDG Capital Partners, Google Ventures, SBI Holdings participating in funding rounds to date, Ripple has raised close to $292 million (along with capital raised from cumulative funding).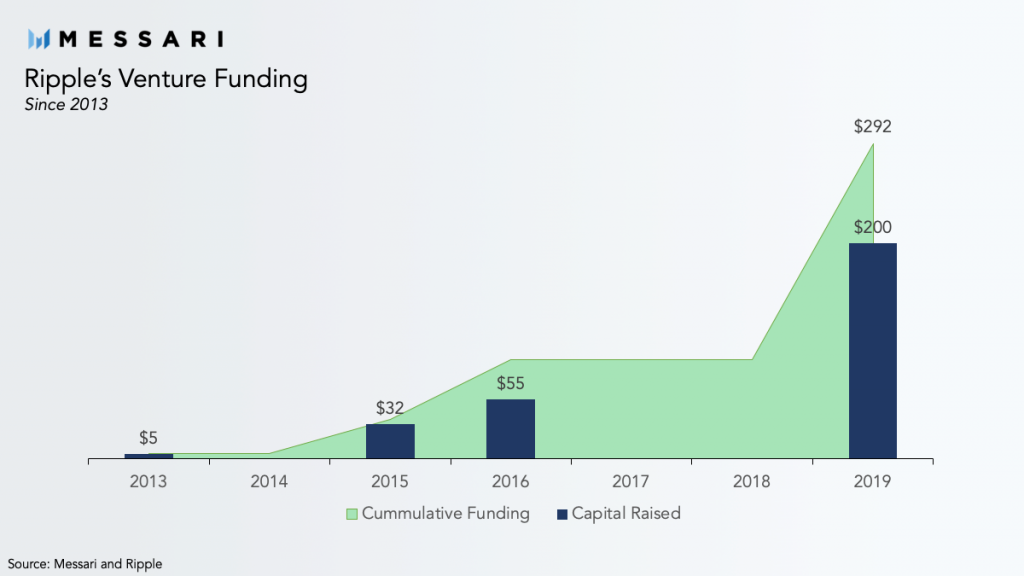 How and Where to Buy Ripple (XRP)?
Now that you know the basic premise around Ripple and it's underlying mechanism, you might want to buy some XRP.
Cryptocurrency exchanges can serve as the most appropriate place to buy XRP. At WazirX, we offer the safest and fastest platform for you to get your hands on the Ripple token right away.
First, you need to set up your account. For that, you will need to provide a valid ID proof for a mandatory KYC process and your bank account details. It takes a few hours to verify the information shared from your end, after which you are all set.
You can go ahead and directly buy XRP using the funds from your bank account. Or you can leverage WazirX's ultra-fast P2P feature to swiftly and securely buy XRP. For more information on that check out this link: https://wazirx.com/p2p
Further Reading:
What are the Differences Between Bitcoin and Ripple?
What are the Differences Between Ripple (XRP) and Ethereum (ETH)?
5 Ripple (XRP) Myths you Should Stop Believing
8 Benefits Of Investing In Ripple (XRP)
Difference between Litecoin (LTC) and Ripple (XRP)

Disclaimer: Cryptocurrency is not a legal tender and is currently unregulated. Kindly ensure that you undertake sufficient risk assessment when trading cryptocurrencies as they are often subject to high price volatility. The information provided in this section doesn't represent any investment advice or WazirX's official position. WazirX reserves the right in its sole discretion to amend or change this blog post at any time and for any reasons without prior notice.