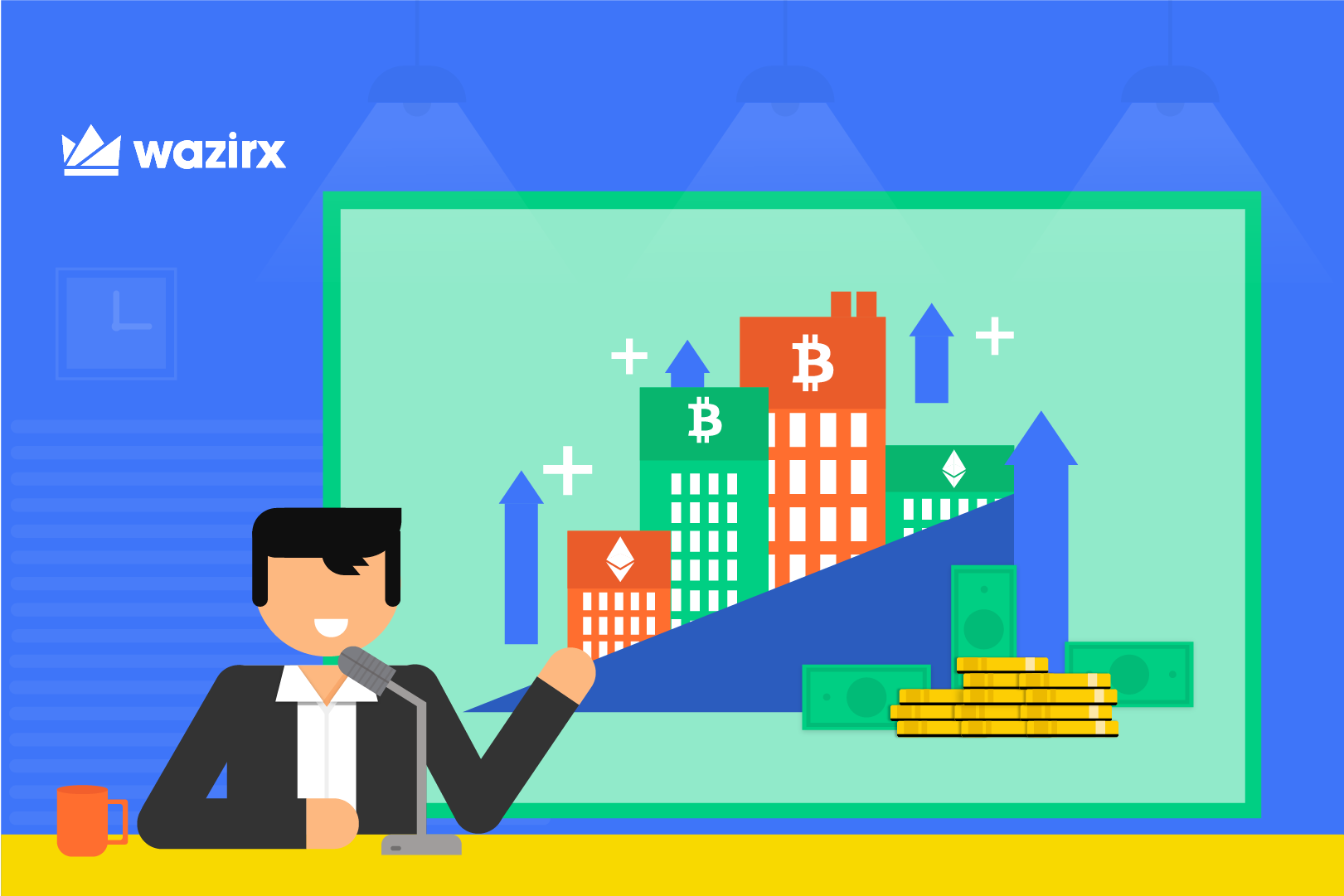 Note: This blog is written by an external blogger. The views and opinions expressed within this post belong solely to the author.
Welcome back! Here's what we have learned about taking profits in crypto in the previous part of this blog:
What does it mean to take profits in crypto?
The associated advantages and disadvantages.
And some best ways to take profit and reinvest them.
There's more to it; rather than the five ways we discussed in the previous blog, there are more ways in which you can take profits in crypto, which are mentioned below. Let's check them out!
In this blog, we'll get to know how to take profits without selling anything. So let's start our journey!
Ways to take profits from crypto without selling
Arbitrage
Since the crypto industry is unregulated, price fluctuations between exchanges are frequent. Crypto owners may benefit financially from arbitrage.
Crypto arbitrage is a strategy to make money off of price variations across multiple exchanges. First, investigate how various firms price numerous currencies.
A few exchanges provide affordable prices. Take it for cheap and resell it for more money. Your profit will be the difference in prices. Prices at discounts and premium levels can vary between 5% to 40%.
Digital Dividends And Interest
There are many crypto exchanges that give out crypto dividends. For their owners, these cryptos can generate passive income.
P2P Lending
Peer-to-peer (P2P) lending is a secure way to put money aside and generate steady income. If you have many cryptos in your wallet, it is essential.
Ethereum's smart contracts are crucial to P2P crypto lending. You can loan your cryptos through P2P lending for a 10%–20% return. WazirX provides smooth and hassle-free P2P transactions. Have you experienced it yet?
This was about taking profits without selling anything, but there are more ways in which you can utilize those crypto profits. Want to have a look at them?
Other ways to utilize your crypto profits
HODL
HODL is an excellent strategy if you have a sizable portfolio that won't need to be sold anytime soon. Instead, you can stake your holdings to increase your funds, especially if the crypto you've picked is reliable and profitable, like Ether.
Even if your investment decreases in value in terms of money, holding onto crypto throughout a bear market can be a wise decision because you'll effectively be carrying the same bag.
Donating for a good cause
Donating crypto is an excellent way to contribute to a charity, church, food bank, or cause you care about. Numerous crypto companies help non-profit organizations accept crypto donations.
In addition to being tax-deductible, crypto donations can be used to offset gains. Donating crypto is a great approach to benefit others and lessen your tax obligations. Instead of incurring capital gains tax, you will get a tax deduction for the amount of the crypto when you donate it to NGOs.
Settling your current bills
It could be tempting to spend your profits on something brand-new and flashy. However, be sure to pay off any debts first before doing that. There is nothing wrong with spending your money on what you want to enjoy your profits. However, be wise and settle your debts before you indulge in a purchase by paying off your credit card balances and other debts.
This will assist you in seeing exactly how much money you have left after paying everything off. Then, the remainder can be divided into portions for spending and reinvestment.
Additionally, ignoring your debts when you have the cash to pay them off is the same as handing the banks free money. They are free to punish you and charge you late fees if you don't pay on time, which you will ultimately have to pay.
Conclusion
The best way to ensure your money is secure is to put it away for a while. Then, you can exchange them for stablecoins or fiat money that you can keep in your wallet or regular bank account. In addition, maintaining a savings account and setting aside some of your income can help you recover from short-term setbacks and generate long-term gains.
Be wiser with your crypto profits and reinvest them mindfully! Keep BUIDLing!

Disclaimer: Cryptocurrency is not a legal tender and is currently unregulated. Kindly ensure that you undertake sufficient risk assessment when trading cryptocurrencies as they are often subject to high price volatility. The information provided in this section doesn't represent any investment advice or WazirX's official position. WazirX reserves the right in its sole discretion to amend or change this blog post at any time and for any reasons without prior notice.