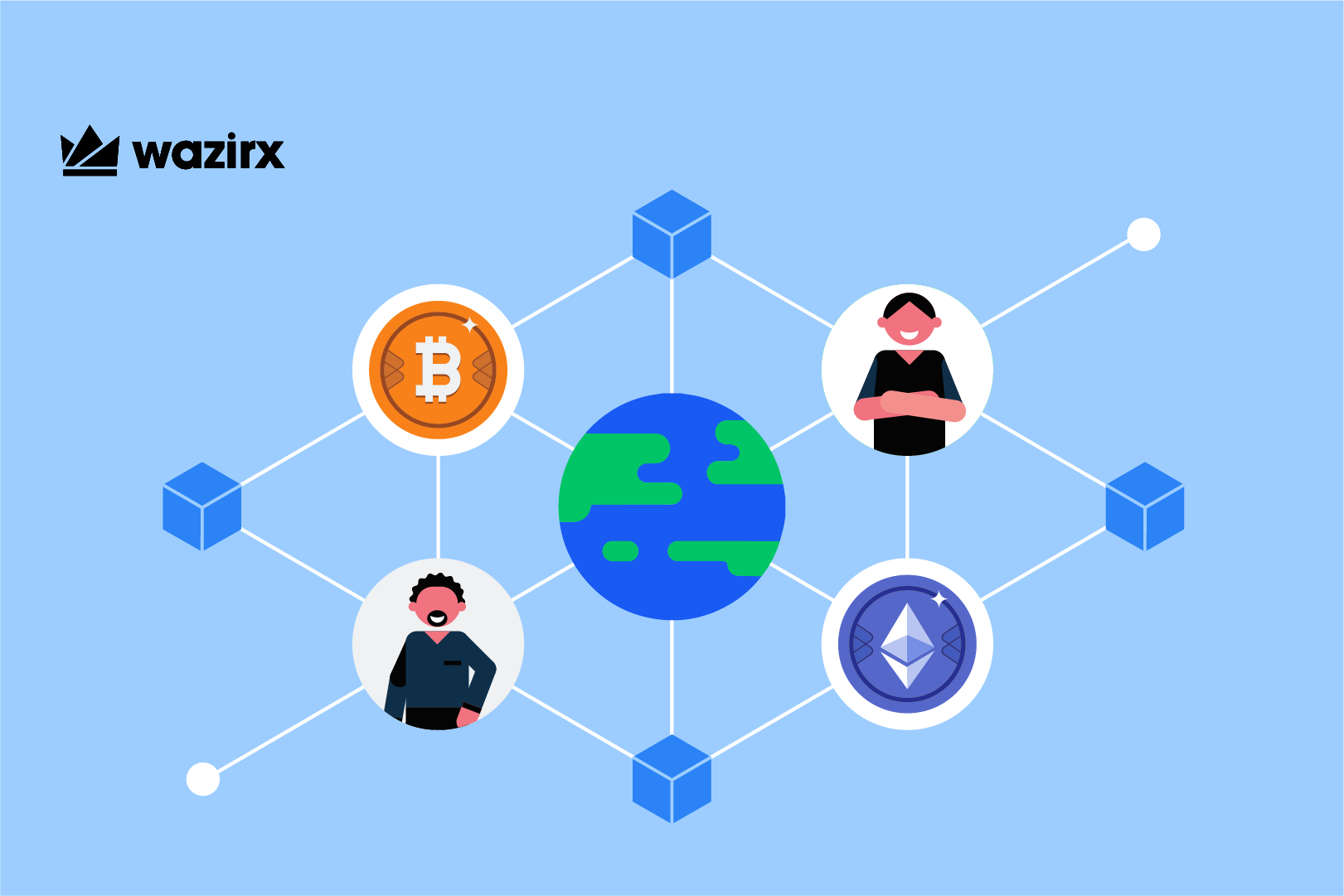 A crypto project's early investors always benefit the most. They can make significant profits if they remain committed to a project from its inception. Therefore, a Crypto launchpad could serve as the ideal location if one is looking for investment chances in a new Crypto project.
Along with the growth of cryptos, these platforms are increasing globally. Read on to know what Crypto launchpads are and how they work.
Introduction to Crypto launchpad
Crypto launchpads, often referred to as crypto incubators, are platforms that let blockchain-based projects generate revenue while allowing their group of investors access to early-stage token sales.
Investors that have access to early-stage deals benefit a lot before the market opens to the general public. Also, more projects are turning to launchpads for funding because the cost of launching on a crypto launchpad is low (or negligible).
Using a launchpad to launch a project gives founders and investors security. The top crypto launchpads have a rigorous vetting procedure for new projects before accepting them. In contrast, a KYC (Know Your Customer) process is typically carried out by a third party as a need for new users' verification.
In addition, using a launchpad gives new founders access to a network of crypto investors and enthusiasts who are eager to explore more about a new project.
Before learning about the advantages of the launchpad, let's quickly overview the types of Crypto launchpads.
Major types of Crypto launchpad
Initial DEX Offering (IDO) launchpads
IDO launchpads are decentralized crowdfunding platforms. Here, tokens that represent the assets stored on a DEX are traded. FireStarter, BSCPad, GameFi, Seedify, and TrustPad are a few well-known IDO launchpads.
Initial NFT Offering (INO) launchpads
INO launchpads let investors fund projects where a collection, or groups of groups, of nonfungible tokens (NFTs), are made available for sale on the platform. Only1, BSCStation, and Seedify are some INO launchpads.
Initial Coin Offering (ICO) launchpads
By offering tokens to investors, ICO launchpads enable founders to raise funds to complete developing their blockchain projects. Investors will put money into worthwhile projects in the hopes of earning a significant return. CardStarter and Polkastarter are a few well-known ICO launchpads.
Initial Game Offering (IGO) launchpads
Game and metaverse developers can obtain funding for their projects through the IGO launchpads. IGOs, play-to-earn projects, gaming utilities, and related NFTs are hosted on these launchpads. Gamestarter, Enjinstarter, and PlayPad are a few examples of IGO launchpads.
Now, let's check out the main advantages of the Crypto launchpad.
Advantages of a Crypto launchpad
Launchpads are beneficial for connecting investors with crypto projects. A few advantages include the following:
Low fees: Some launchpads charge a small fee for listings, while others don't. Some launchpads reduce the barriers to entry, making it quick and straightforward to start a project.
Security: Launchpads properly evaluate both users and projects, protecting everyone involved. The chances of facing a breach are unlikely to occur because the complete ownership of the assets belongs to the investors, and launchpads have nothing to do with the user funds.
No waiting period: After purchasing, tokens are accessible right away without requiring any processing time.
Beginner-friendly: IDOs have no restrictions and require little to no fee to list their tokens on DEXs. As long as they meet the entry criteria, any team can submit their project to a crypto launchpad.
How does a Crypto launchpad work?
Crypto launchpads often choose a few projects that they think have the potential to thrive, and then they make early-stage token sales available to a selected group of investors. The launchpad team often thoroughly vets and assesses these projects to make sure they fulfill specific requirements, like having a workable business model, a competent team, and a well-defined development roadmap.
When a project is chosen for a token sale, the launchpad normally informs investors of key information, including the token sale's price and start date, as well as information about the project's underlying technology and business model. The tokens are often distributed to investors via the blockchain in a transparent and traceable manner, after which they can buy them during the sale.
How does launchpad benefit the investors and founders?
Researching the best launchpad is crucial before making an investment in or launching a crypto project.
For investors
It's crucial to look at the launchpad's commitment to security for investors who want assurance that these projects are secure, profitable, and will generate a solid return on investment. The platform should perform KYC checks, adhere to tight security protocols, and take additional precautions to protect user information.
When making a choice, significant consideration is required because each launchpad has a different minimum staking requirement and benefits attached.
For founders
Founders considering using a crypto launchpad should consider how well the platform supports related projects and whether the community is welcoming. The project vetting procedure, the criteria, and the fairness and viability of the launchpad's terms must also be considered.
Since other community members can help promote projects to users and potential supporters, a supportive community can be quite beneficial.
Final words
In the crypto world, crypto launchpads have become one of the most popular types of crowdfunding, helping new businesses and investors. Launchpads provide new projects with the resources and exposure they require, on the one hand. On the other hand, they also make it easier for investors to access a number of promising early-stage token sales and crypto companies. Also, the vetting procedure associated with leading launchpads helps protect investors from potential crypto frauds and scams.

Disclaimer: Cryptocurrency is not a legal tender and is currently unregulated. Kindly ensure that you undertake sufficient risk assessment when trading cryptocurrencies as they are often subject to high price volatility. The information provided in this section doesn't represent any investment advice or WazirX's official position. WazirX reserves the right in its sole discretion to amend or change this blog post at any time and for any reasons without prior notice.