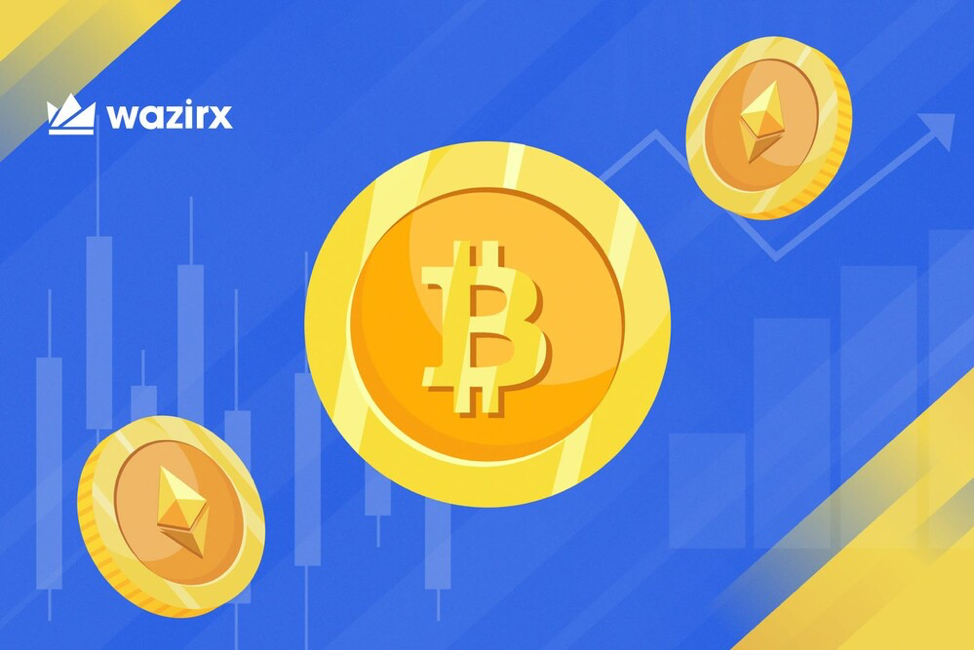 NEM stands for "New Economy Movement," whose Crypto token is XEM. The platform relies on its Proof-of-Importance (PoI) algorithm and Smart Asset system to make blockchain-based applications more adaptable and manageable. Read the blog to learn more about this crypto.
Introduction to NEM (XEM) coin
NEM is a Peer-to-Peer (P2P) blockchain whose native token is 'XEM.' NEM's goal is to give businesses access to blockchain technology so they may expand and scale their operations. Organizations can notarize assets with a time stamp through NEM, a distinctive and essential blockchain feature. In the NEM ecosystem, these assets are referred to as mosaics. NEM is focused on redefining the equity market as well. The consensus algorithm used by the NEM blockchain, termed Proof-of-Importance (PoI), is what actually sets it apart from other blockchains. It is similar to Proof-of-Stake (PoS) but does not entirely depend on the balance of an account.
On which consensus algorithm NEM works?
Proo-of-Importance (PoI), a unique consensus technique used by NEM, makes it simpler to reward contributors to the community.
Similar to Proof-of-Stake (PoS), it is designed in such a way that it allows those who contribute to NEM to not be at any disadvantage to those who have more XEM.
PoI was designed to create a more equitable economic zone than PoS by addressing the problem of people who can hold a significant quantity of currency for an extended length of time and be able to construct an oligopoly.
Benefits associated with NEM (XEM) coin
Quick work speed: The NEM blockchain ecosystem generates a block every minute, which is a technical indicator that outperforms all other cryptos. Bitcoin takes ten times longer.
Rapid transactions: They promptly pass and don't wait more than a few seconds for confirmation. The system can now process 4,000 transactions at once.
Improved security: A high level of security against hacking and cyber-attacks. The XEM coin's reliability is guaranteed by utilizing Eigentrust++ and a public node network that is incentivized and built on a two-tier design.
Simple to use: Direct downloads of all the programs and tools required to use the system are available from the developer's official website. Every operating system, including mobile ones, has a version.
Low commission: The NEM blockchain network has a set fee of 0.01% of the commission amount. Whether you transfer one NEM coin or a million, the proportion won't change.
Supernodes program: Owners of network nodes (active nodes) benefit from this. These nodes must comply with all requirements for bandwidth, speed, chain height, and other factors because they are there to safeguard the network.
How to buy NEM (XEM) coins in India?
Below are a few simple steps you can follow and buy the XEM token in India with WazirX, India's most trusted and widely used Crypto exchange.
The best way to buy XEM tokens is using P2P trade. To get answers to all your queries related to the P2P trade, click here!
Step 1 – Sign-Up on the WazirX platform
To begin buying and selling XEM Crypto, you are required to create an account on the WazirX platform by signing up. Also, you can directly Log-in if you have an account already on the platform.
For your reference, here's how you can open an account on WazirX.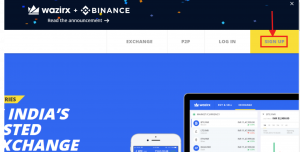 Step 2 – Set up your account security by verifying your email address.
This step is about verifying your email address. After you sign up on the WazirX platform, you'll get a verification link on your registered email. By clicking on that link, you'll get two options to ensure the security of your account – the authenticator app and mobile SMS.
Note: The authenticator app is a more secure way to stay safe when compared to mobile SMS because there's a risk of delayed reception or SIM card hacking.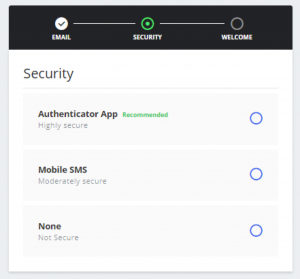 Step 3 – Complete the KYC process.
After choosing your country, you can proceed with completing the KYC process. Click here for a detailed overview.
Note: You must complete your KYC to be able to trade P2P or withdraw funds on the WazirX app.
Step 4 – Add funds to your WazirX account using P2P.
After integrating your bank account into your WazirX account, you can buy USDT through P2P to the WazirX wallet. The USDT will act as funds to help you buy your favorite Cryptos.
Step 5 – Finally, buy XEM on WazirX.
You can now easily purchase XEM tokens using P2P trade on the platform. Check the XEM to INR rate from here and XEM to USDT here.
After logging in to your WazirX account, you can choose USDT from the "Exchange" tab. You can also check all the price charts, order book data, and an order input form on the right side of the screen.
Click "Buy" after entering the amount and checking the total USDT amount to be paid.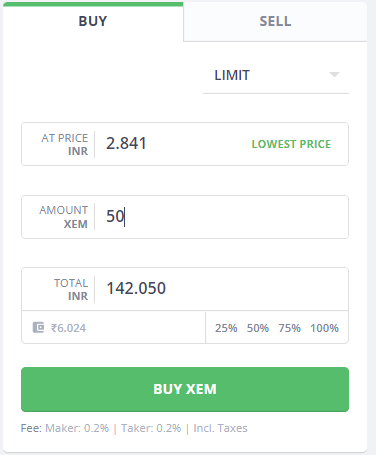 Your order will be placed according to the price you have input. A seller willing to sell at a price will be notified, and then you can exchange the tokens using P2P.
It might take a few minutes for the order to be completed, but as soon as it is executed, you will receive the XEM coins you purchased in your WazirX wallet.
Happy Trading!

Disclaimer: Cryptocurrency is not a legal tender and is currently unregulated. Kindly ensure that you undertake sufficient risk assessment when trading cryptocurrencies as they are often subject to high price volatility. The information provided in this section doesn't represent any investment advice or WazirX's official position. WazirX reserves the right in its sole discretion to amend or change this blog post at any time and for any reasons without prior notice.