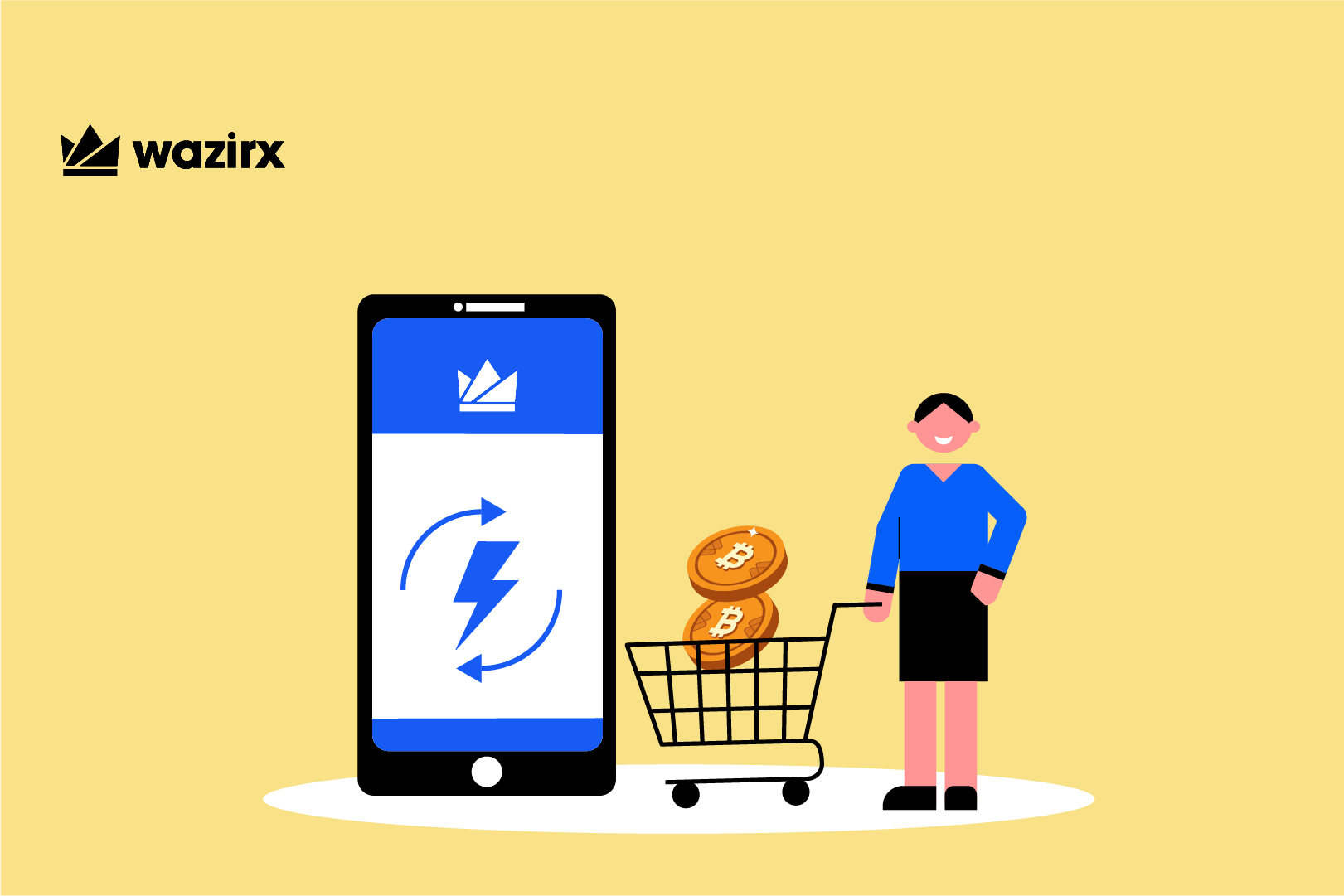 Namaste Tribe!
📣 May we have your ATTENTION, please?
WazirX has recently added NEW trading pairs to its QuickBuy list. QuickBuy features allow you to buy your favorite Crypto in a very simple process. It's as simple as boiling the water. Yeah, you heard it right!
In case you're new to the QuickBuy feature and want to learn more about it, click here!
List of newly added Trading Pairs on QuickBuy
Following is the list of new trading pairs added to the QuickBuy list.
Tether USD (USDT/INR)
Mirror Protocol (MIR/INR)
Mdex (MDX/INR)
Phala Network (PHA/INR)
UniLend (UFT/INR)
OokiDAO (OOKI/INR)
Gala (GALA/INR)
You can also have a quick look at some of the previously listed trading pairs that are mentioned below:
Shiba Inu (SHIB/INR)
Ripple (XRP/INR)
Dogecoin (DOGE/INR)
1inch (1INCH/INR)
Litecoin (LTC/INR)
Note: You can check the complete list of trading pairs in the QuickBuy option in your WazirX App.
For a better understanding of the QuickBuy feature, here's an interesting video.
Happy Trading!

Disclaimer: Cryptocurrency is not a legal tender and is currently unregulated. Kindly ensure that you undertake sufficient risk assessment when trading cryptocurrencies as they are often subject to high price volatility. The information provided in this section doesn't represent any investment advice or WazirX's official position. WazirX reserves the right in its sole discretion to amend or change this blog post at any time and for any reasons without prior notice.