The Indian bitcoin and cryptocurrency space is ripe for growth and innovation way much more than before.
In March this year, the Supreme Court of India annulled a ban on banks doing business with crypto exchanges in the country.
This paved the way for both existing and new potential users to enter the digital asset market with newfound vigor.
So much so that crypto trading activity in India shot through the roof surging 400 percent also because of the COVID-19 lockdown.
Now that buying and selling bitcoin/cryptocurrency assets are legal in India, here is how you can start by opening a crypto trading account on WazirX.
But before that, let's understand what cryptocurrencies are in brief.
What Is A Cryptocurrency?

Two words make up the word cryptocurrency – 'crypto' and 'currency'. Crypto stands for cryptography. A cryptocurrency uses cryptography to successfully secure, conduct, and validate monetary transactions.
No individual or organization controls the creation and issuance of cryptocurrencies as they exist on distributed, decentralized networks called blockchains.
Blockchains basically consist of information packets called 'blocks' that are interconnected in a 'chain' type arrangement. Contrary to centralized ledgers maintained by banks or data repositories 'controlled' by software and networking behemoths, blockchain is a decentralized 'peer-to-peer' digital ledger.
How To Open a Crypto Trading Account on WazirX?
At WazirX we offer a plethora of options for you to buy bitcoin or any other cryptocurrency according to your budget.
To start, you need to set up an account on WazirX. Follow the below steps for the same:
Download the WazirX app or visit the website. Then hit the Sign Up button
Fill in your email address (one that you use frequently), and your desired password
Click on the Terms of Service checkbox, but go through it once before checking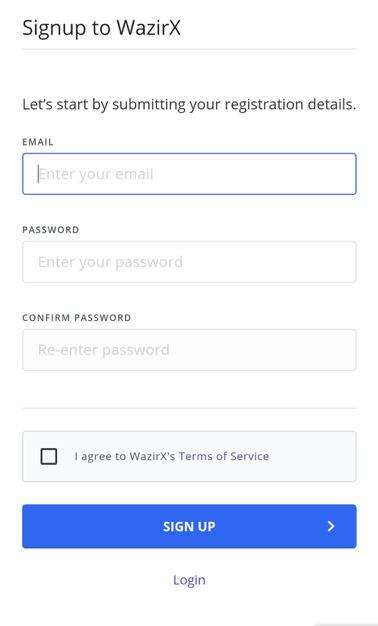 Then press the Sign Up button
You will be sent a verification email after hitting the sign-up button. If you have received it, click on Verify Email to complete the process.. If you haven't, check your spam folder. Or hit Resend Here. On successful verification, you should see this message: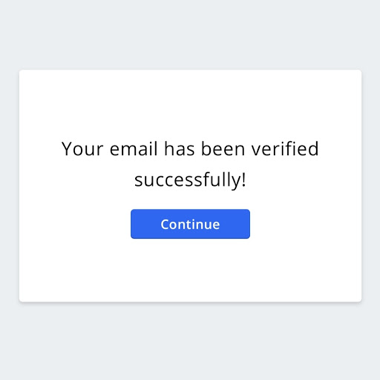 Securing Your Account
For security purposes, we highly recommend enabling 2-factor authentication (2FA). You can do so by downloading the Google Authenticator app and connecting it to your account.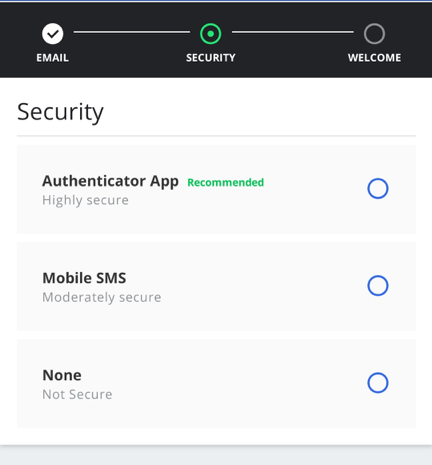 KYC Verification
The last stage in the account set up process is KYC verification. Select your country from the list: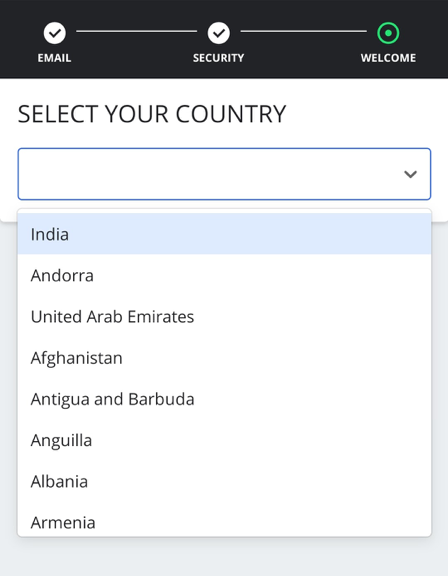 Then verify your KYC and finish the process. After that, you are all set to buy XRP from WazirX!

Disclaimer: Cryptocurrency is not a legal tender and is currently unregulated. Kindly ensure that you undertake sufficient risk assessment when trading cryptocurrencies as they are often subject to high price volatility. The information provided in this section doesn't represent any investment advice or WazirX's official position. WazirX reserves the right in its sole discretion to amend or change this blog post at any time and for any reasons without prior notice.