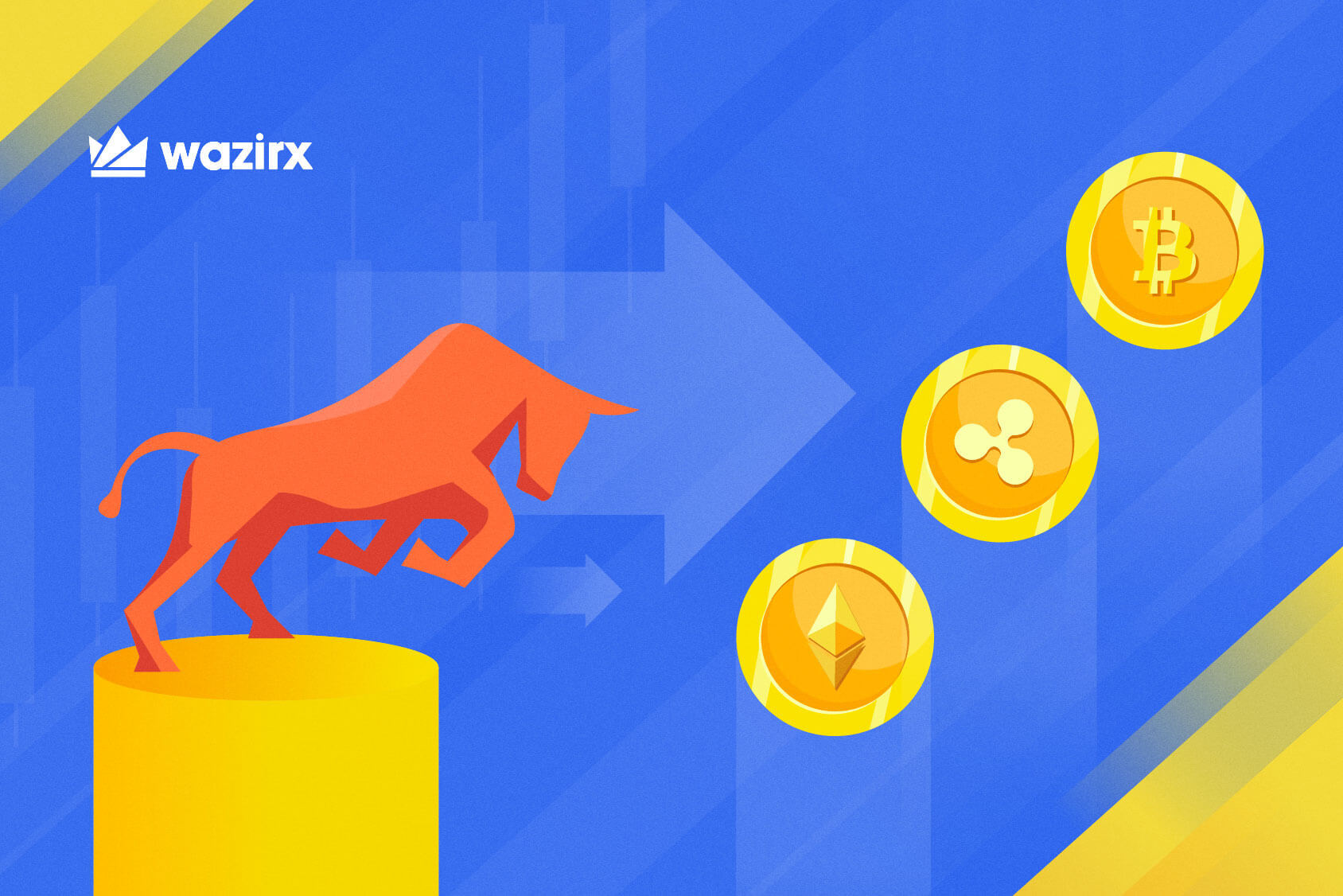 Note: This blog is written by an external blogger. The views and opinions expressed within this post belong solely to the author.
If you're like most people, you're still getting over the last Crypto bear market. But even as the Federal Reserve is raising rates in an attempt to manage inflation, major Cryptos have recently experienced significant gains. In fact, Bitcoin increased by 39% in January 2023, while Ethereum increased by about 31% and has stayed at precisely these values since then. It's time to begin thinking about the upcoming bull run based on their upward movement in the price charts. What do you think?
To get ready for a Crypto bull run, there are a few steps that must be taken. To find potential opportunities, you need to first extensively examine the Crypto market. Even when the market appears to be on the brink of a bull run, anything may happen. Therefore, we have prepared a list of 3Rs for you, knowing about which you can be fully prepared for the next big Crypto opportunity with us.
Let's get this trip started!
3Rs of Crypto bull run
Relearn: Relearning is the 1st R you should consider while preparing for the next bull run. It is all about getting ahead and understanding all the past and upcoming opportunities in the Crypto market.
Reset: In Crypto winter, the prices of Cryptos lay low or even hit rock bottom. So, when things start to get back on track, and you're on the road to recovery, remember, it's time to follow the 2nd R. You should prepare yourselves to reset your trading strategies and make some profit.
Refresh: The 3rd R you should remember is "Refresh." It's possible that you may have taken a break for a while, but now it's time to refresh your understanding of your favorite Crypto exchange.
Now, let's understand each of these R in detail, but before that, let's have a look at the Crypto bull run.
What is a Crypto bull run?
A bull run is described as a period in which the majority of investors are buying, demand surpasses supply, market confidence is high, and prices are rising. Any market that sees prices rapidly rise might be the beginning of a bull market.
Bulls are investors that believe prices will rise over time. An increase in investor confidence creates a positive feedback loop that attracts further investment, resulting in an increase in pricing.
Since public confidence in a particular Crypto has a significant impact on its price, some investors employ an approach known as "market sentiment" to gauge investor optimism in a particular market.
To learn more about the bull run, click here.
Now, let's start with understanding the 3Rs of the Crypto bull run.
1st R: Relearn – Latest opportunities
Ethereum Merge is considered one of the most historical events in the Crypto space that will surely bring a massive shift overall. So, we can say Merge is one of the latest opportunities in the Crypto market that you can consider crucial.
After the Ethereum Merge, Ethereum has completely switched to a proof-of-stake (PoS) blockchain. There are still a few significant events, though, that you need to be aware of. The first is triple halving, which will reduce the available ETH to a level comparable to three Bitcoin halvings. Also, there is the Ethereum Shanghai upgrade, which increases Ethereum's liquidity, and the development of Layer 2 projects that benefit from the Merge. Considering these developments, the Flippening appears to be occurring as planned.
About Ethereum Shanghai Upgrade
Before implementing upgrades relating to the Surge, core developers have focused on the Ethereum Shanghai network upgrade, which will be the next significant upgrade for the Ethereum network. The Shanghai Upgrade will ensure fewer delays and problems as they prepare for the Surge upgrade, which is an upgrade path that increases the blockchain's maximum Transaction Per Second (TPS).
Benefits to the investors
Stakeholders of ETH will be able to remove their staked funds from validators thanks to the Ethereum Shanghai Upgrade, especially EIP-4895. This is crucial because, at the time of the launch of the Proof-of-Stake Beacon chain in December 2020, Ethereum network users who wished to participate in Ethereum 2.0 as validators had to stake a minimum of 32 ETH tokens, which were essentially going to be locked up for an infinite duration. These validators weren't able to withdraw their money at any time after they had staked the 32 ETH tokens.
You might have a question – What impact will this act have on you? That really relies on your situation or, more precisely, the type of participant you are on the Ethereum network. If you are simply a validator on the Ethereum PoS chain, you can now withdraw your staked ETH tokens and sell them if you want to.
For a detailed explanation of the Ethereum Shanghai Upgrade, click here.
2nd R: Reset – Trading Strategies
In a bull market, prices can increase dramatically while consumer sentiment remains high. These circumstances can tempt some investors to overlook caution. The Crypto market, however, is said to be volatile and unpredictable. Hence, even during a strong Crypto bull run, it would be wiser to take a cautious approach and enter the market gradually to balance your risk and profit.
You can consider the following strategies before making any investment decision.
#1 Buy-and-hold
It is an easy and low-risk strategy. You can choose from the following buy-and-hold strategies for the upcoming bull run: spot trading, HODLing, and staking.
#2 Dollar-cost averaging
In this, you can buy a specified amount of an investment on a routine basis, regardless of the current price. This will minimize your exposure to risk and loss.
#3 Take profits at regular intervals
Keep an eye on your profits, take them out periodically, and accumulate them for an ongoing investment strategy.
#4 Diversify your portfolio
"Never put all your eggs in one basket" is a famous saying, and you should keep this in mind while investing and diversifying leads to opening yourself to new and better opportunities.
To learn more about investment strategies, click here.
3rd R: Refresh – Your relationship with your preferred Crypto exchange
When the Crypto market hits Crypto winter, it is advisable for all investors to have a break. Negative news tends to do rounds and may significantly impact mental health. So, as soon as the market starts to rise and you can hear the bells of an upcoming bull run, it's the perfect time to get back to your favorite and trusted Crypto exchange.
You can check what new features have been added to their app; compare your in-app experience to the previous one; or, with the rise in frauds and scams, you can check how compliant your Crypto exchange is.
Bottom line
Keeping these in mind, you can be prepared for the next Crypto bull run and expose yourself to significant profits. But, before making any investment decisions, always DYOR!

Disclaimer: Cryptocurrency is not a legal tender and is currently unregulated. Kindly ensure that you undertake sufficient risk assessment when trading cryptocurrencies as they are often subject to high price volatility. The information provided in this section doesn't represent any investment advice or WazirX's official position. WazirX reserves the right in its sole discretion to amend or change this blog post at any time and for any reasons without prior notice.