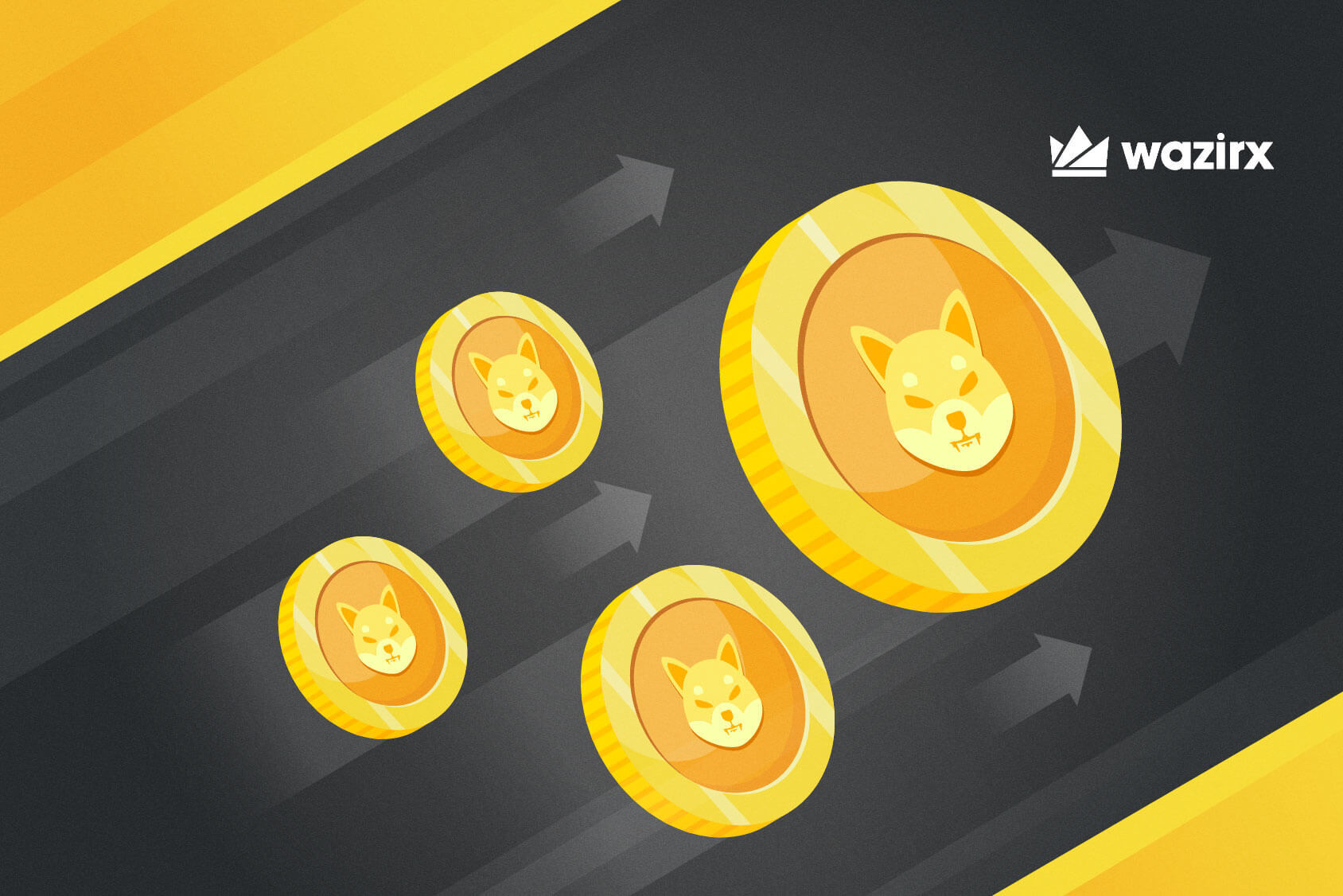 All throughout October, we've seen several cryptos make significant gains, including Bitcoin, which went as high as $67,000. Shiba Inu is one such cryptocurrency that has had a price increase of more than 100 percent in the last few days. SHIB's price has risen 914% from a low of $0.0000069 on October 1 to a new record high of $0.00008845 on October 27 before falling again. Shiba Inu is now trading at $0.00007227 and is the 9th largest cryptocurrency by market capitalization.
So, what has caused this meme coin to rise in value and into the Top 10 cryptos list? Let's have a look.
The origin of Shiba Inu
Created in August 2020, Shiba Inu is a decentralized cryptocurrency developed by an unknown individual or group of individuals identified only as "Ryoshi." The Shiba Inu dogs inspired the ERC-20 token, which is based on Ethereum. Originally created to leverage Dogecoin's success, Shiba Inu employs a lot of the same lingo as Dogecoin and is even known as "The Dogecoin Killer" (we've explored that argument in a blog post here). The coin is now quickly gaining popularity among meme coin aficionados and other investors as well. 
If you're looking at conventional financial criteria used to value an asset, Shiba Inu is practically worthless. But in the crypto world, not only does Shiba Inu have significant worth, but it has also increased by 100% in the last week, giving it a total market capitalization of more than $32 billion.
Why is Shiba Inu rising?
While the SHIB Army, a large and dedicated community of Shiba Inu fans and investors, can be largely credited for Shiba Inu's astonishing growth from merely a meme currency to a top 10 crypto, the latest spike in volumes can also be linked to the FOMO that often occurs as interest surges. In fact, the vast majority of investors are placing large bets on Shiba Inu, expecting to profit quickly after missing out on the Dogecoin craze.
In addition to these, here are two other reasons why Shiba Inu prices keep increasing in line with interest from institutional investors. 
The launch of Shiboshi NFTs
NFTs continue to be a rage in the cryptosystem. And with the launch of Shiboshi's, Shiba Inu's own line of NFTs, the crypto has garnered a lot of attention. The Shiboshi drop featured 10,000 individual NFTs, which were available for purchase for 24 hours using the protocol's LEASH token. Because Shiba Inu's Shiboshis were given generic names such as 00001, NFT holders can name them for an extra $100.
All Shiboshi's have been minted and are currently available on the OpenSea NFT market. The debut collection has sold out, but "but there are other packs coming soon," according to the official SHIBOSHI website.
Potential listing on Robinhood 
Rumours of a potential listing on popular stock and crypto trading app Robinhood are another factor that has contributed to these recent gains. According to Shiba Inu investors and community members, a Robinhood listing may catapult the currency to even greater heights, and a change.org petition urging Robinhood to list the new coin has garnered over 400,000 signatures.
Vlad Tenev, the CEO of Robinhood, said that they were "carefully" considering adding new coins like SHIB to their offerings. "We feel very very good about the coins that we're currently listing on our platform, and any new coins that we add, we want to feel equally, if not more good," Tenev added.
Is now a good time to buy Shiba Inu?
With prices increasing at such a rapid pace, several individuals are flocking to buy Shiba Inu coins. Experts advise against going all-in on Shiba Inu, as they do with any other crypto investment, especially because it's just a meme coin with no actual utility. While hearing about other individuals earning huge profits can be appealing, it's important to remember that cryptocurrencies are inherently volatile. Prices that appear to be rising right now might easily go back, so it's a good idea to diversify your crypto portfolio. As usual, do your homework and resist falling into the fear of missing out.
To buy Shiba Inu at the best prices, start trading now on WazirX. 

Disclaimer: Cryptocurrency is not a legal tender and is currently unregulated. Kindly ensure that you undertake sufficient risk assessment when trading cryptocurrencies as they are often subject to high price volatility. The information provided in this section doesn't represent any investment advice or WazirX's official position. WazirX reserves the right in its sole discretion to amend or change this blog post at any time and for any reasons without prior notice.