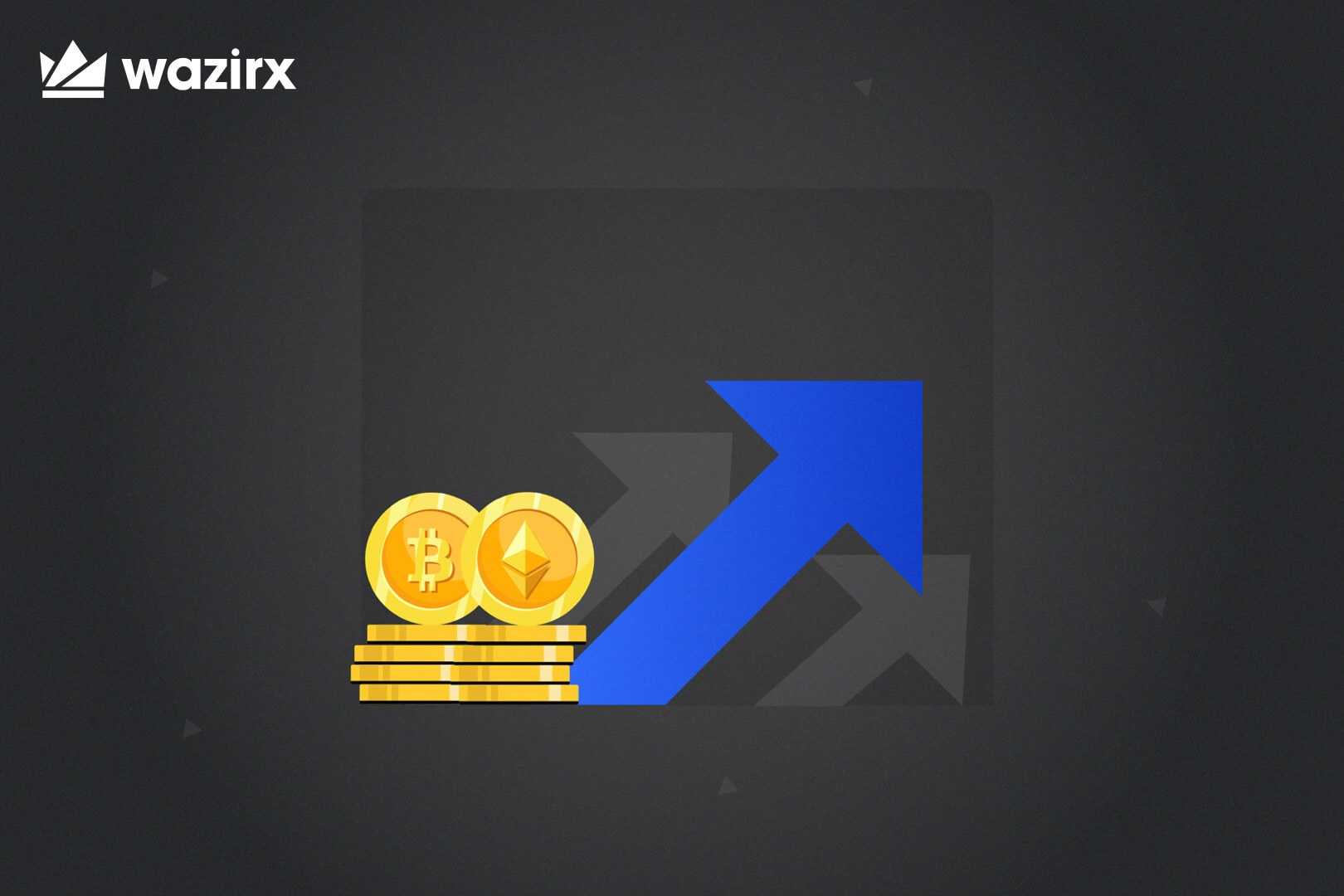 As the craze for crypto assets spreads around the world, investors seeking higher returns are swooping in on lesser-known digital tokens, which we call altcoins. What's fuelling this craze?
In August, Bitcoin reclaimed the $50,000 mark for the first time in three months, as investors piled back into the cryptocurrency in search of a resurgent bull run. After plunging from a peak near $65,000 in mid-April, Bitcoin has recovered after trading in a range of approximately $30,000 to $40,000 for many weeks. Nonetheless, it has increased significantly in the last year.
Despite the market volatility in April and May, some altcoins have provided investors with eye-popping returns, rallying up to 50,000% in the last year.
Ethereum has not disappointed those looking for a less volatile, more secure cryptocurrency trend. Many crypto enthusiasts believe that it will change the financial landscape, particularly that of DeFi, because it has solid fundamentals and technological backing (Decentralised Finance).
Siddharth Menon, Co-founder of WazirX, is optimistic about Ethereum's potential. "Ethereum is an amazing innovation. It is the world's biggest decentralized virtual machine network, and it serves as the foundation for many decentralized apps and fundamental businesses," he says.
Axie Infinity, an Ethereum-based gaming token, has increased by more than 48,380 percent in a short period, attracting millions of users from developing countries such as the Philippines and Indonesia.
Dogecoin, which was created to mock cryptocurrency speculation, has risen by as much as 8,300% in the last year, particularly after Tesla CEO Elon Musk stated that he was working with its developers.
Terra's LUNA coin, which uses dollar-pegged stablecoins to power price-stable global payments systems, has gained approximately 6,000% in the last year.
Polygon, which three Indians founded, has returned more than 4,300% in the last year. It has the potential to grow alongside Ethereum, and a significant increase from current levels is possible in the coming year, according to Subburaj.
In the last year, Cardano and Solana have gained 1,400-2,000% returns.
Among the behemoths, Ethereum has provided stellar returns of 77% in the last year. Market analysts attribute this rally to the London Hard Fork's excitement, a recent software update that strengthened the network.
According to Vincent Lau, Managing Director of International Operations at Huobi Global, the company will continue to expand. "The blockchain as a whole will be able to provide more functionalities and make the ecosystem more sustainable," he adds.
Conclusion
The sharp increase in the value of the virtual assets has sparked heated debate among analysts and investors worldwide. Its recent rally is attributed to its growing acceptance as a mode of payment by prominent organizations. Even Visa has announced that it will accept USD Coin — a stable coin cryptocurrency whose value is pegged to the US dollar — to settle transactions on its payment network. Visa launched the program with payment and cryptocurrency platform Crypto.com and planned to expand to more partners later this year.
Cryptocurrency represents the start of a new era of technology-driven markets with the potential to disrupt traditional market strategies, longstanding business practices, and established regulatory perspectives—all to the benefit of consumers and overall macroeconomic efficiency.
Disclaimer: Cryptocurrency is not a legal tender and is currently unregulated. Kindly ensure that you undertake sufficient risk assessment when trading cryptocurrencies as they are often subject to high price volatility. The information provided in this section doesn't represent any investment advice or WazirX's official position. WazirX reserves the right in its sole discretion to amend or change this blog post at any time and for any reasons without prior notice.