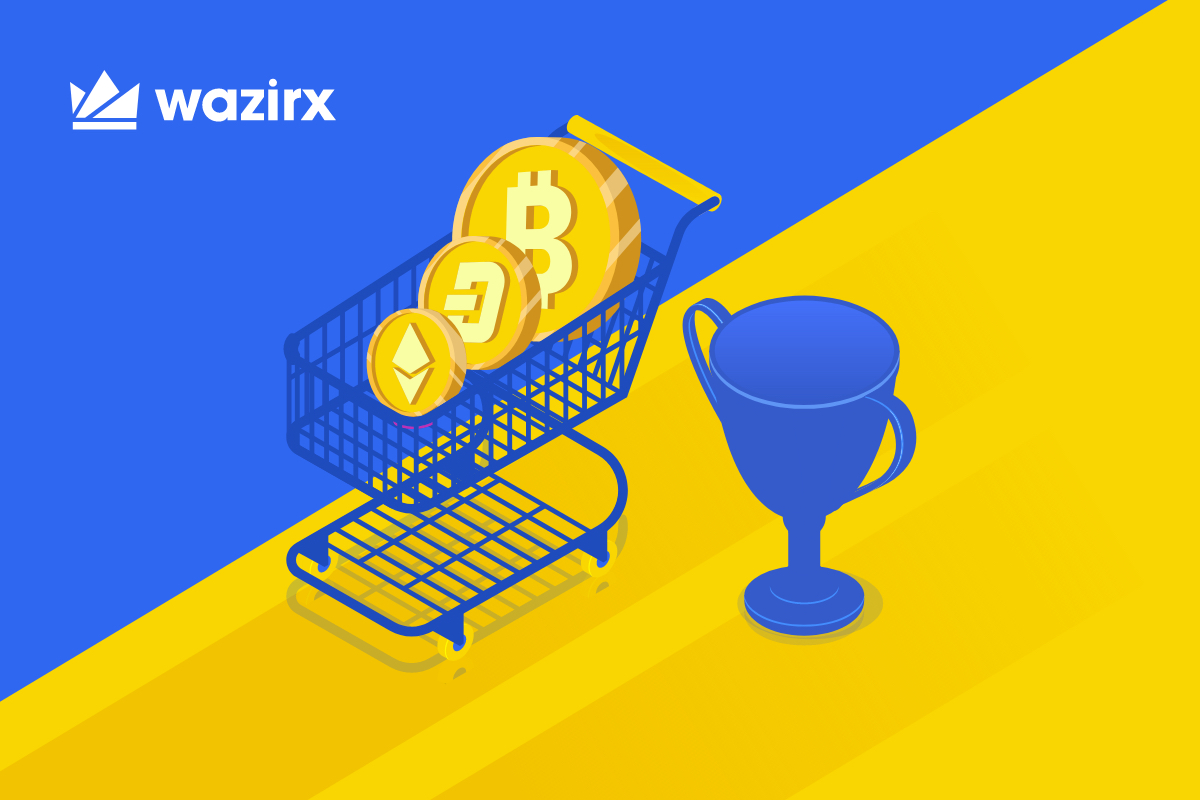 Note: This blog is written by an external blogger. The views and opinions expressed within this post belong solely to the author.
Cryptocurrencies are no more a digital fad. Instead, they support millions of use cases, power platforms, and house projects such as DeFi (Decentralized Finance), DApps (Decentralized Applications), DAOs (Decentralized Autonomous Organization), NFTs (Non-Fungible Tokens), video gaming platforms, and P2P( Peer-to-Peer) payment systems – the future technologies and protocols that are going to take over the digital space soon.
The global cryptocurrency market is witnessing a bull run with a market capitalization of $2.61, led by the launch of the first-ever Bitcoin ETF by ProShares and an increased inflow of funds in October. As such, investors and traders like us will be keen to reap some of the bull run gains into our wallets, isn't it?
Currently, there are over 5,000 cryptocurrencies in the market. It becomes overwhelming for an individual investor to go ahead and invest in cryptocurrencies without knowing about the ever-changing markets and performance history of a particular coin. The main factors that an investor needs to keep in mind while investing in cryptocurrencies include:
Longevity: For how long has the cryptocurrency existed?
Track Record: How has the cryptocurrency performed during its years of existence?
Technology: How does the platform score in terms of its usability and security?
Adoption rate: How many people are considering investing in the cryptocurrency.
Besides the above factors, concerns such as transaction speed, the associated fees, and whether the cryptocurrency can be used to transact payments on other platforms or if it can be freely traded across exchanges need to be considered while making choices. Here's a list of the top 5 cryptocurrencies that you could invest in India in November 2021:
1. Bitcoin (BTC)
Current Price: $65,300
Market Capitalization: $1.23 trillion
Launch Year: 2009
Bitcoin has been the longest on the crypto scene and has the highest price and market capitalization, with the nearest competitor at hand having a little more than 1/3rd of Bitcoin's market cap. The global cryptocurrency market is hugely impacted by any changes in Bitcoin's prices, given its market dominance at 45%. It is a peer-to-peer digital currency that is already accepted as payment at thousands of merchants and websites, including the likes of Visa, Mastercard, Tesla, JP Morgan, and many other global banks. The El Salvador adoption of Bitcoin has become a cult example to showcase BTC's potential as an alternative payment solution to the existing fiat system.
October has been spectacular for Bitcoin as the first BTC ETF went on floors on the NYSE. Consequently, BTC prices skyrocketed to a new ATH at $66,930 (from the lowest $47,045 in October) on October 20. It gained over 42% in October alone. The coin is still basking in the ETF glory and is expected to continue its uptrend in the coming month after having stabilized around $60,000 post the hike.
A total of $1.5 billion have been recorded as crypto fund inflows after the ETF launch, boosting the entire crypto economy. Another major development is – the Australian government has given a green signal to Bitcoin and Ethereum ETFs, paving BTC's road further up.
Bitcoin could be a viable investment this November- an extended boom period from October. One must understand the volatility associated with BTC and consider it as a long-term investment avenue.
2. Ethereum(ETH)
Current Price: $4,705
Market Capitalization: $557.1 billion
Launch Year: 2014
Ethereum isn't just a cryptocurrency, but it also works as a platform for numerous other cryptocurrencies and the execution of decentralized smart contracts. It is the largest altcoin by market cap. ETH has exceeded expectations regarding the growth and diversity of use cases it supports, such as DeFi, DAOs, DApps, and NFTs, among others, owing to its unique technology. It aims to shift to the green PoS (Proof of Stake) mechanism from the less-efficient Proof of Work (PoW) consensus. The London Hard Fork upgrade was the first step towards the PoS shift scheduled to be completed in 2022.
The altcoin had a promising growth trajectory this year and gained over $1,000 in October alone. It gained around 6% in the last week of October and is expected to move up the graph in November, too, after the Australian government's thumbs up to the trade of ETH futures and derivatives. The ETH/USD pair increased 45% in October and a whopping 492% in 2021.
3. Solana(SOL)
Current Price: $241.72
Market Capitalization: $73.25 billion
Launch Year: 2020
One of the hottest names on the crypto scene, Solana, is an open-source project that uses the permissionless nature of blockchains to support DeFi platforms on a larger scale. It aims to improve scalability by combining proof-of-history consensus with the underlying proof-of-stake consensus. Its hybrid protocol allows for a shorter validation time for transaction and smart contract execution.
Solana has gained over 700% since July this year and reached an all-time high price above $60 with the launch of the Degenerate Ape NFT. It surpassed all expectations to reach another ATH at $216 on September 9 this year. It has been ever since on an uptrend.
Solana will continue to interest investors mainly due to increased developer activity, higher institutional interest, the expanding DeFi ecosystem, and the rise of NFTS and gaming platforms on Solana. Investors thinking to put their money in Solana can be reassured of the extended returns the currency can give them in the near future.
4. Cardano (ADA)
Current Price: $2.13
Market Capitalization: $70.80 billion
Launch Year: 2017
Cardano, one of the first Proof-of-Stake blockchain platforms, provides faster and cheaper transactions and takes comparatively less energy to complete a transaction. It aims to be more adaptable and secure.
ADA is being used by agricultural companies, education institutions, and supply chain management companies to improve the efficiency and transparency of their businesses. Cardano went through the Alonzo Hard fork in September, bringing the smart contracts feature within its purview. Over 100 smart contracts were deployed within 24 hours of the launch.
The announcement of the launch of the hard fork caused Cardano's prices to surge by 116%. It hasn't touched its ATH of $3.10 for a while and has been following a downward movement for many days. However, the downtrend seems to be saturated, and we can expect Cardano to reverse the trend in November. As investors, you could build profit on the 'buy low, sell high' mantra while investing in ADA.
5. XRP (XRP)
Current Price: $1.23
Market Capitalization: $58 billion
Launch Year: 2012
XRP was founded by the digital payments processing company Ripple. It serves a similar role as that of Paypal, allowing the exchange of crypto and fiat currencies. The platform has heavily invested in NFT projects that use the XRP ledger, projecting itself as Ethereum's competitor. NFTs and decentralized platforms are gaining fast traction in the digital world. As such, the platforms and cryptos supporting them get an automatic boost and recognition amongst the investors.
XRP has performed flamboyantly in the year 2021. It rose from the humble $0.17 to an ATH of $1.96. The last week of October saw a weekly increase of 2.24% in XRP's prices, and expectations are that the price will continue climbing up the charts.
Cryptocurrencies are no quickly-get-rich scheme. Like traditional stocks and bonds, cryptocurrencies are a unique digital asset class that can be traded or invested in for returns, especially in the long term.
If you are new to the world of cryptocurrencies and want to try investing in them this November, head over to WazirX, India's largest and most trusted platform. Happy investing!

Disclaimer: Cryptocurrency is not a legal tender and is currently unregulated. Kindly ensure that you undertake sufficient risk assessment when trading cryptocurrencies as they are often subject to high price volatility. The information provided in this section doesn't represent any investment advice or WazirX's official position. WazirX reserves the right in its sole discretion to amend or change this blog post at any time and for any reasons without prior notice.