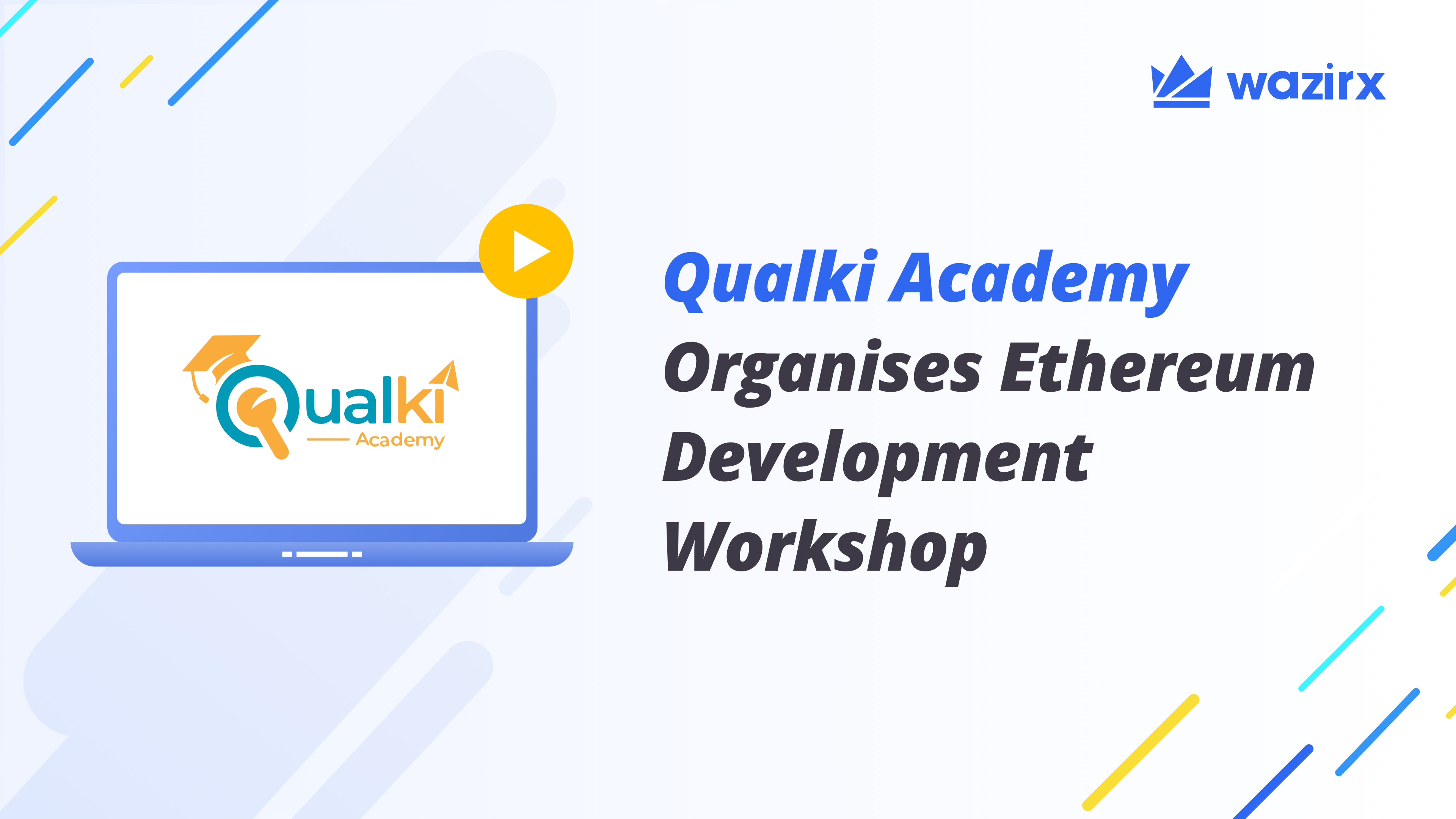 Qualki Academy is one of our education partners, which hosted a 5-day workshop on coding using smart contracts through Ethereum blockchain from September 14 – 18, 2020. There were many people who participated, including students from various colleges like IIT Hyderabad, Assam University, IIIT Bhubaneshwar, IIT Bhubaneshwar, Dayanand Sagar Institution of Management Studies, and many more.
The first day of the workshop started with coding basics, followed by advanced topics like Ethereum infrastructure.
Here are some of the highlights from the event:
52 students attended the workshop, which explained the concept of smart contracts, and how to code using Ethereum blockchain. Some of them were professionals, as well.
The students were given daily assignments, which they shared over a private Facebook group. Some of them have even connected for new projects and hackathons.
Here are some of the testimonials from the students who attended this 5-day workshop:
Being from a non-coding background, the session was very informative for me. I wish to attend more sessions on blockchain.

— Kunal Singh, Dayanand Sagar College
The session was fantastic, as I came to know about blockchain and smart contracts. As a beginner, I found it very interesting.

— Sweta Gupta, Assam University
Here is a video clip, which shows a snippet from the workshop, explaining how to code using smart contracts:
Disclaimer: Cryptocurrency is not a legal tender and is currently unregulated. Kindly ensure that you undertake sufficient risk assessment when trading cryptocurrencies as they are often subject to high price volatility. The information provided in this section doesn't represent any investment advice or WazirX's official position. WazirX reserves the right in its sole discretion to amend or change this blog post at any time and for any reasons without prior notice.