Have you ever looked at a crypto coin on an exchange and wondered; when did this come into existence? And no, we don't mean a coin that's sinking below, among the thousands of other cryptocurrencies. We're talking about a coin popular enough to be in the top 20 crypto-list based on their market cap.
While most of us may have already seen or perhaps heard about it, not many might be aware of the backstory of Ethereum's counterpart – Ethereum Classic. So feel free to sit back and let us unfold the idea and story behind Ethereum Classic.
What Is Ethereum Classic?
Ethereum Classic in and of itself is a direct identical twin of the existing Ethereum blockchain. It is a cryptocurrency and computing platform based on blockchain technology. One of the most common uses of this is for developers to create smart contracts. These contracts are triggered to perform specific orders when certain preset conditions are fulfilled.
Even the crypto coin of Ethereum Classic is called Ether, and before you get confused, they differ in their symbols. Ethereum's Ether is termed as ETH, whereas Ethereum Classic uses ETC to describe its native coin. Ether (ETC) is also used as payment to facilitate transactions on the Ethereum Classic blockchain.
I got it. They're almost the same. Do they both differ in any way at all, then?
Of course, they do. The story behind Ethereum Classic's inception is a good prerequisite to understanding how they both differ.
Why and How did Ethereum Classic come into existence?
The answer to our curiosity lies in the past when in 2016, a German startup named Slock came up with a project on the Ethereum blockchain known as "DOA" (Decentralised Autonomous Organisation).
The DOA is an entity based on smart contracts that executes transactions without human manipulation or intervention.
2016 being bad as it also bore witness to some of the major hacks of the decade, and Ethereum was not left out either.
Hackers managed to find a loophole in the smart contracts and made themselves richer by about $50 million. This breach created a huge controversy as users were baffled at their loss, and creators of Ethereum wanted to revert the damage, reverse the clock so to speak as if nothing happened. After which Ethereum split into two; Ethereum and Ethereum Classic.
To resolve the matter, Ethereum founders Gavin Wood and Vitalik Buterin helped to hard fork the original Ethereum blockchain, producing the current Ethereum we know today.
This split, however,, made Ethereum users clash with their blockchain technology's intent. As we know, blockchain technology is a digital ledger that records all transactional data that can never be manipulated or deleted.
A portion of the crypto community didn't appreciate the idea of any human manipulation in the original Ethereum blockchain. On the other hand, users who were victims of theft supported the modification to reverse their loss. Frankly, the ethical and technical aspects of Ethereum were the highlight of this conflict.
Soon enough, those who wished to stay true to the original Ethereum blockchain remained back and renamed it Ethereum Classic.
Difference between Ethereum and Ethereum Classic
Now, down to differentiating the both.
Technically speaking, both chains are similar and only differ in being updated. The original Ethereum, now known as Ethereum Classic (ETC), is completely separated from all updates of Ethereum(ETH).
This means that Ethereum Classic is completely programmed with the original model. Also, it contains no revised developments that Ethereum has made so far, including the Ethereum 2.0 version.
This also means that Ethereum Classic is a ledger with the record of the infamous hack, whereas Ethereum contains no such record.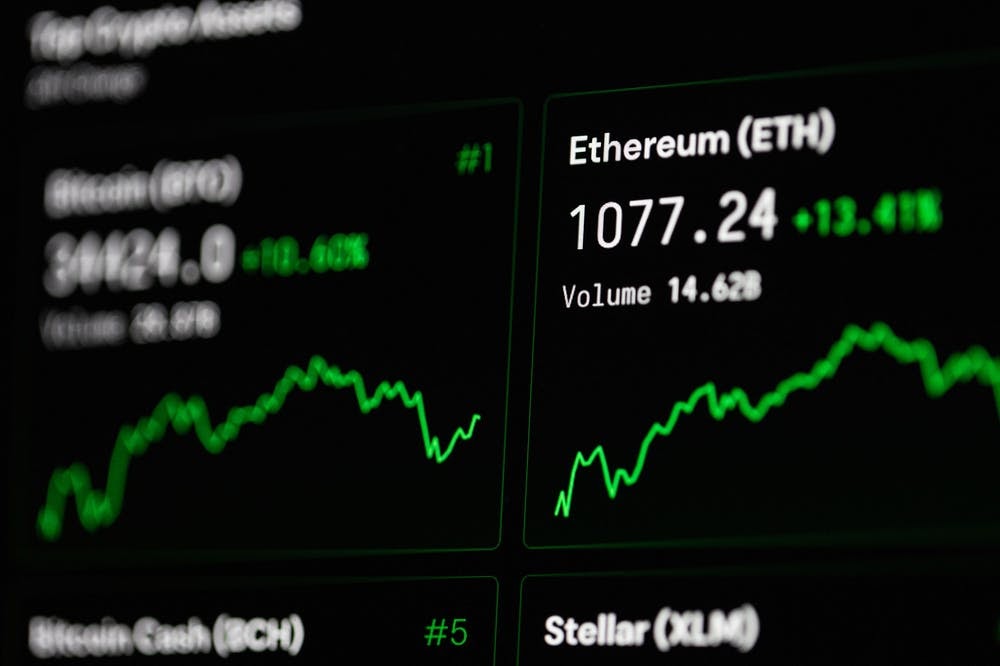 Is Ethereum Classic a good investment?
We hope you perhaps have a good understanding of what Ethereum Classic is now. But the important question is whether this is a good investment for you or not.
The open-source blockchain platform Ethereum Classic provides smart contract functionality, which is mainly aimed at building and powering decentralized applications. This is similar to the Ethereum system, but Ethereum Classic appears to be wrestling to earn the same popularity.
Given the problems that ETC is facing, it's tough to say whether it is a good investment. The future of Ethereum Classic appears to pose various reliability and scalability issues, which suggests that the token lacks clarity and does not look propitious relative to Ethereum.
After a sequence of 51% attacks, many developers have become doubtful as to if the network would succeed. A 51% arises when a major miner influences the hash rate of a network of over 51% and then utilizes it for double-spending and theft of coins. Altogether, Ethereum Classic has been hacked again and again at a rate of 51%, making it quite risky.
Certain factors on ETC's have impeded its long-term growth. Some of these involve insufficient support, visibility, and security. In addition, Ethereum Classic, as opposed to Ethereum, uses a Proof-of-Work-based model, which has become a target of the 51% attacks in contrast with other consensus protocols.
Nevertheless, the price of ETC has overall exhibited great resilience and performance over the previous year. Despite having vulnerable security, the token has not been largely impacted. This indicates that investors' primary focus is not on the fundamental structure or long-term security but on short-term price dynamics.
Where can you buy Ethereum Classic easily in India?
If you wish to buy Ethereum Classic in India, you can visit the crypto exchange; WazirX to get your hands on it.
To sign up, you simply need to add in your email, get your KYC approved, add your country, and you're done. You can also check the current Ethereum price in India if you're interested.
Conclusion
So that was all about Ethereum Classic! We covered up some of the features of this crypto and why it was created. Also, we discussed if it is a good investment and examined Ethereum Classic's future. Nonetheless, cryptocurrency markets always bring fresh and new potential coins specifically designed to decentralize. Apart from that, cryptocurrency and Ethereum's main goal is its global adoption. So what's your opinion on Ethereum Classic price prediction? Is it worth it? Drop comments below to let us know what you think!
Further Reading:
What are the Differences Between Bitcoin and Ethereum?
What are the Differences Between Ripple (XRP) and Ethereum (ETH)?
What is the difference between Litecoin and Ethereum?
What is Ethereum 2.0? Is it different from Ethereum?
5 Reasons Ethereum Momentum is Accelerating
ETH 2.0 Beacon progress, what to expect next?
Ethereum price prediction: Will it hit $5000 in 2021?
5 Things to Keep in Mind While Buying or Selling Ethereum
What is the difference between Bitcoin, Ethereum, and Ripple?

Disclaimer: Cryptocurrency is not a legal tender and is currently unregulated. Kindly ensure that you undertake sufficient risk assessment when trading cryptocurrencies as they are often subject to high price volatility. The information provided in this section doesn't represent any investment advice or WazirX's official position. WazirX reserves the right in its sole discretion to amend or change this blog post at any time and for any reasons without prior notice.