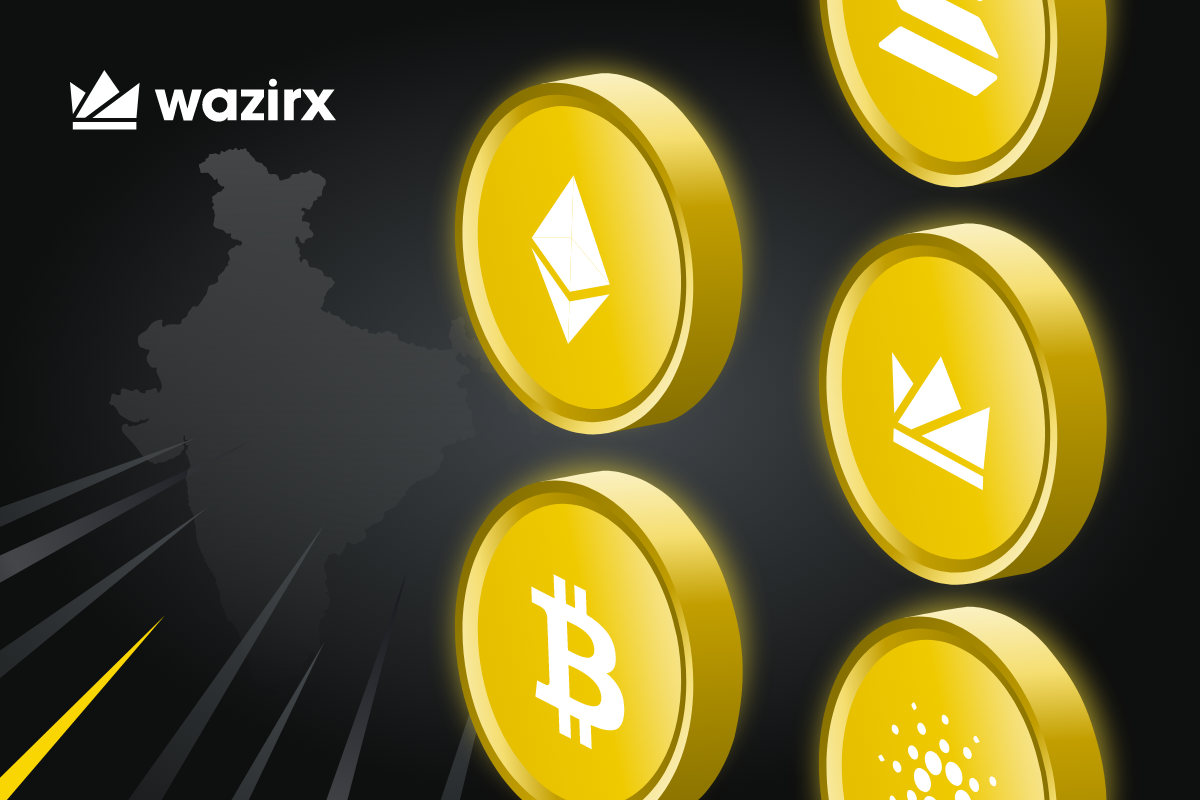 Note: This blog is written by an external blogger. The views and opinions expressed within this post belong solely to the author.
Cryptocurrency investment has become a rage, especially among the millennials and Gen Z today. The pandemic outbreak pushed the momentum, and crypto adoption grew across sectors and verticals, individuals and institutions.
Though crypto markets continue to witness periods of volatility, they are no longer considered the wild west of investment.
In 2022, the buzz around the metaverse and web 3.0, the growing hype around Defi and dApps, and the blockchain gaming arena have brought further traction in the crypto markets and driven masses into considering crypto assets as a part of their portfolio.
With thousands of cryptocurrencies on the global cryptocurrency scene and more such projects arriving each day, the question persists – which is the best cryptocurrency to buy in May 2022?
Don't worry. We have got you all covered.
Read on to find the six best cryptocurrencies to buy in May 2022:
(Market Cap and prices as of 16th May 2022)
1. Bitcoin (BTC)
Market Cap: $578Bn
Price: $30.343.46
Introduced in 2009, Bitcoin is the first of its kind and the most well-known form of crypto-currency. It is a peer-to-peer decentralized payment network. Bitcoin acts as a medium of exchange and a store of value.
After hitting an all-time high of approximately $69,000 in November 2021, Bitcoin stabilized for some time around $40,000 before it slumped to a major low this month (in May 2022). However, it still remains twice as valuable as it was a few years ago. Even with the recent decline in prices, experts predict a "pretty sustainable" rise, with some experts going as far as declaring a $100,000 threshold in near sight.
Given its stature as the largest cryptocurrency and the number of institutions and corporations interested in it, Bitcoin continues to remain the top crypto to buy in May 2022.
2. Ethereum (ETH)
Market Cap : $250Bn
Price: $2073.70
Ethereum hosts the most popular altcoin ETH and is a blockchain-based software network with a wide variety of applications. Developers and platforms from the music, gaming, entertainment, and DeFi industry use the network to develop and host their applications. Use cases such as NFTs, Defi, DAOs, and other smart-contract-based utilities make ETH one of the most popular cryptos to buy in May.
Due to its popularity, Ethereum's prices have skyrocketed over the past two years. An Ethereum upgrade is awaited in late 2022, which will supposedly reduce its high fees and carbon footprint. A price prediction by Bloomberg analyst Mike McGlone stated that Ether could end the year between $4000-$4500.
3. Solana (SOL)
Market Cap: $18Bn
Price : $55.27
An open-source project created in 2017, Solana is a layer-1 blockchain designed to host decentralized, scalable applications. It can process scores of transactions per second, that too, at lower transaction fees compared to its rival blockchains. It uses Proof-of-Stake (PoS) and Proof-of-History (PoH) consensus to validate its transactions.
SOL has unmatched potential as a profitable crypto investment if you are searching for crypto to buy today. Coin Price Forecast, a crypto forecast platform, predicts a promising run for SOL. It predicts SOL's price will hit a whopping high of $676 by the end of 2023.
4. Cardano (ADA)
Market Cap : $0.5745
Price : $19Bn
Cardano is a layer-1 protocol launched in 2017. ADA, Cardano's native token, is one of the largest cryptocurrencies by market capitalization. It provides high sustainability and security to decentralized systems and applications using state-of-the-art technologies. It aims to be the most environment-friendly and sustainable blockchain.
It uses a Proof-of-Stake (PoS) consensus, called Ouroboros, contrary to the energy-intensive Proof-of-Work (PoW) mechanism used by major cryptocurrencies like Ethereum and Bitcoin.
As per the Reddit community's price forecast, the ADA coin's price may reach almost double its current price, hitting a high of almost $1.8 by the end of 2022.
5. Tether (USDT)
Market Cap: $75Bn
Price: $0.9989
Owned by Ifinex – a Hong Kong-registered company that owns BitFinex as well – Tether is a cryptocurrency stable coin. Stablecoins are a type of cryptocurrency that approach a steady valuation via a peg to an underlying asset. It is the best crypto to buy today for investors who want to escape the volatility of the crypto market.
As of May 2022, Tether is the third-largest cryptocurrency and is based on the bitcoin blockchain. It was launched in 2014 and started trading in 2015
Ideally, the price of USDT remains, i.e., $1, as it is pegged to the US dollar in a 1:1 ratio constant. It is the largest stablecoin in existence. The price of USDT will remain stable at around $1, with a margin for minor errors.
6. Ripple ( XRP )
Market Cap: $20Bn
Price: $0.4303
Ripple was created with the sole goal of ensuring a high speed of money transfers. To keep track of information of the transactions, it uses a consensus registry, which differs from the classic blockchain.
The potential in XRP's future, as indicated by various crypto forecast platforms, makes it a top contender of cryptocurrency to buy today. Experts predict a steady growth in the price valuation of the coin up till 2029 when it is expected to explode and cross the $30 mark in 2031.
Conclusion
The crypto market has no doubt seen a few dips this month, but there is no lie in stating that cryptocurrency is here to stay. Be an informed investor and make a learned decision.
If you are looking for a safe, secure, and hassle-free trading platform, head to WazirX to enjoy a seamless and smooth trading experience.
Happy Trading!

Disclaimer: Cryptocurrency is not a legal tender and is currently unregulated. Kindly ensure that you undertake sufficient risk assessment when trading cryptocurrencies as they are often subject to high price volatility. The information provided in this section doesn't represent any investment advice or WazirX's official position. WazirX reserves the right in its sole discretion to amend or change this blog post at any time and for any reasons without prior notice.